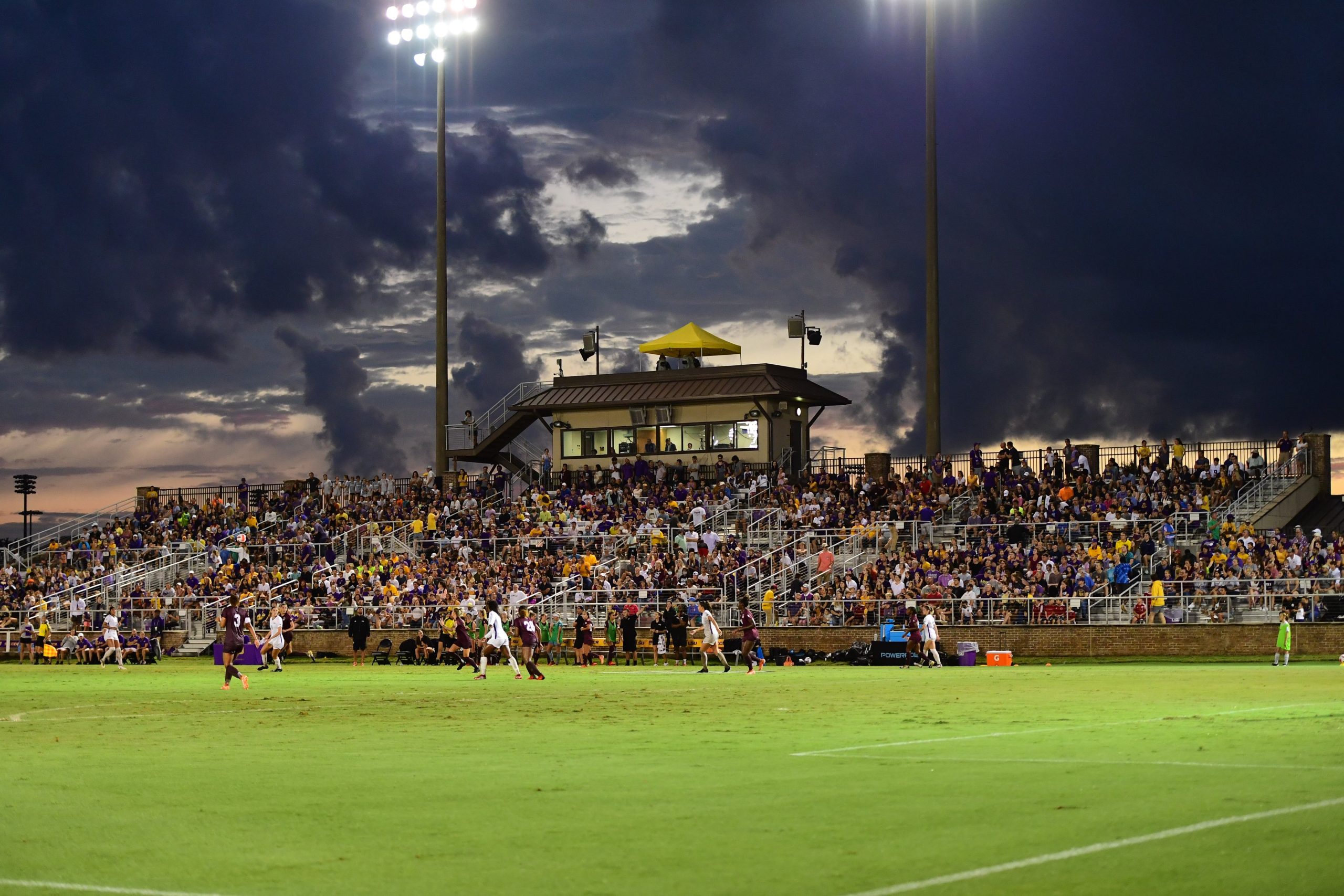 LSU's women's soccer team, which was unranked a month ago in the preseason United Soccer Coaches top 25 poll, is now ranked No. 5 after an 8-0 start including a 1-0 record in SEC play.
The Tigers' only contest last week was a 2-0 SEC-opening win over Mississippi State in front of a school record crowd of 3,021. LSU two first-half goals and blanked the Bulldogs, stretching the Tigers' winning streak to 11 games dating back to last spring.
It's also the longest active streak in the NCAA and LSU is one of six remaining teams in the NCAA this season to win all of its matches. LSU's No. 5 ranking is the highest in the history of the program.
The Tigers put their unbeaten record on the line with two SEC games, first at Ole Miss (6-1-2 overall, 1-0 SEC) Thursday at 6 p.m. CT, and then host Georgia (7-2, 0-0) at 11 a.m. Sunday morning in the LSU Soccer Stadium.
2021 Rankings for LSU
August 24 – RV
August 31 – No. 17
September 7 – No. 7
September 14 – No. 6
September 21 – No. 5