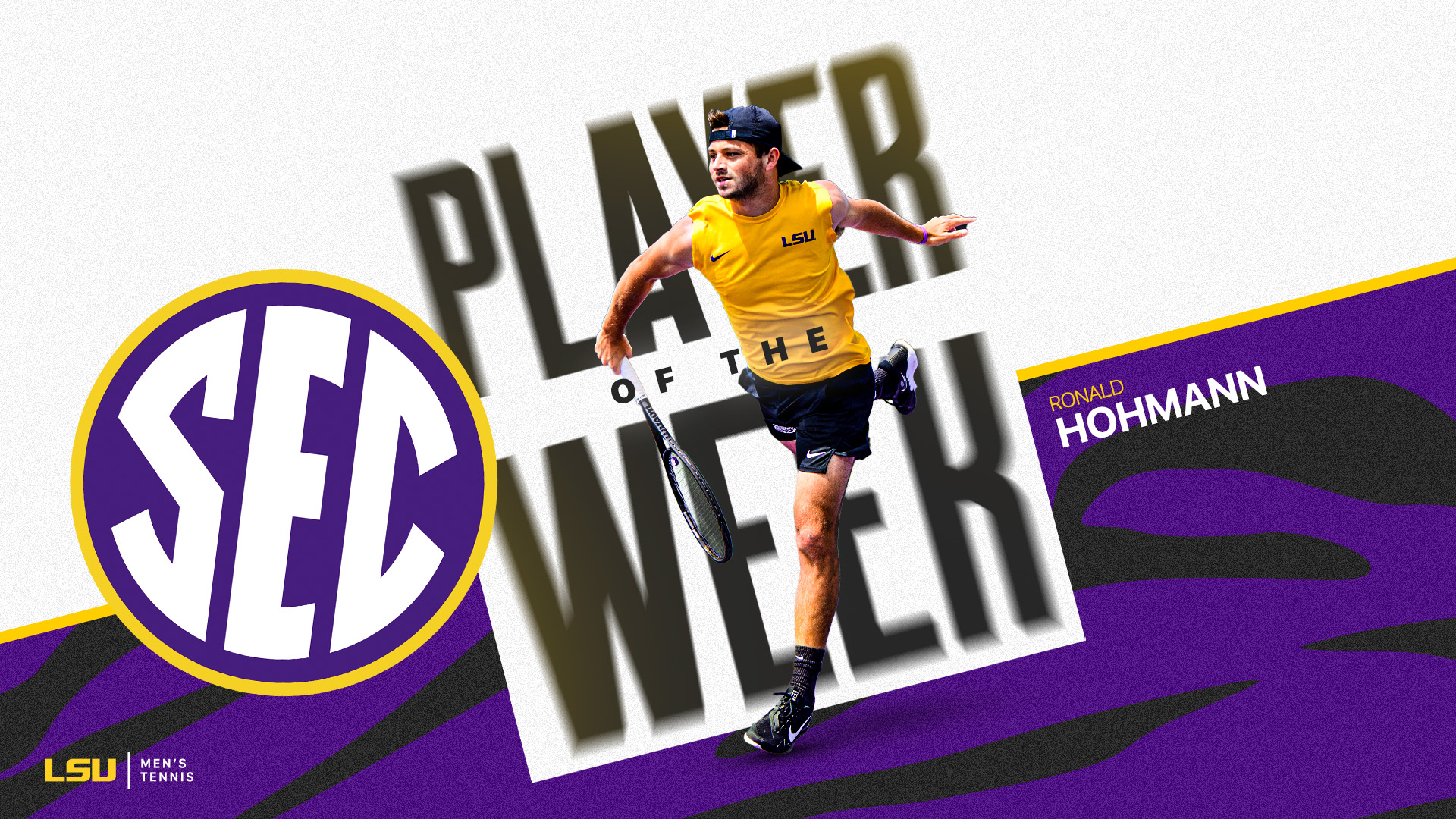 LSU's top-rated player, senior Ronald Hohmann, was named the SEC's Co-Player of the Week the league announced. He shared the honor with Georgia's Phillip Henning.
It's the first such honor from the conference for Hohmann this year.
Hohmann helped LSU secure its third and fourth SEC wins of the season. On Friday against then-No. 17 Auburn, Hohmann played a key role in an upset victory, taking a victory at No. 1 singles over then No. 59 Tyler Stice, 6-0, 6-4. The Tigers went on to a 4-1 win in the match. 
Against Vanderbilt on Sunday, Hohmann teamed with doubles partner Nick Watson for a win at No. 1 doubles with a 6-0, 6-0 sweep of then No. 13 Siim Troost and Jeremie Casabon.
Hohmann also won his singles match at the No. 1 positon with a 6-4, 6-2 win over Nathan Cox.
Hohmann moved up in the ITA singles rankings to No. 75 and in the ITA doubles rankings, with his partner Watson, to No. 50. 
Hohmann and the Tigers are set to compete in the SEC Tournament at noon on Thursday against Ole Miss.