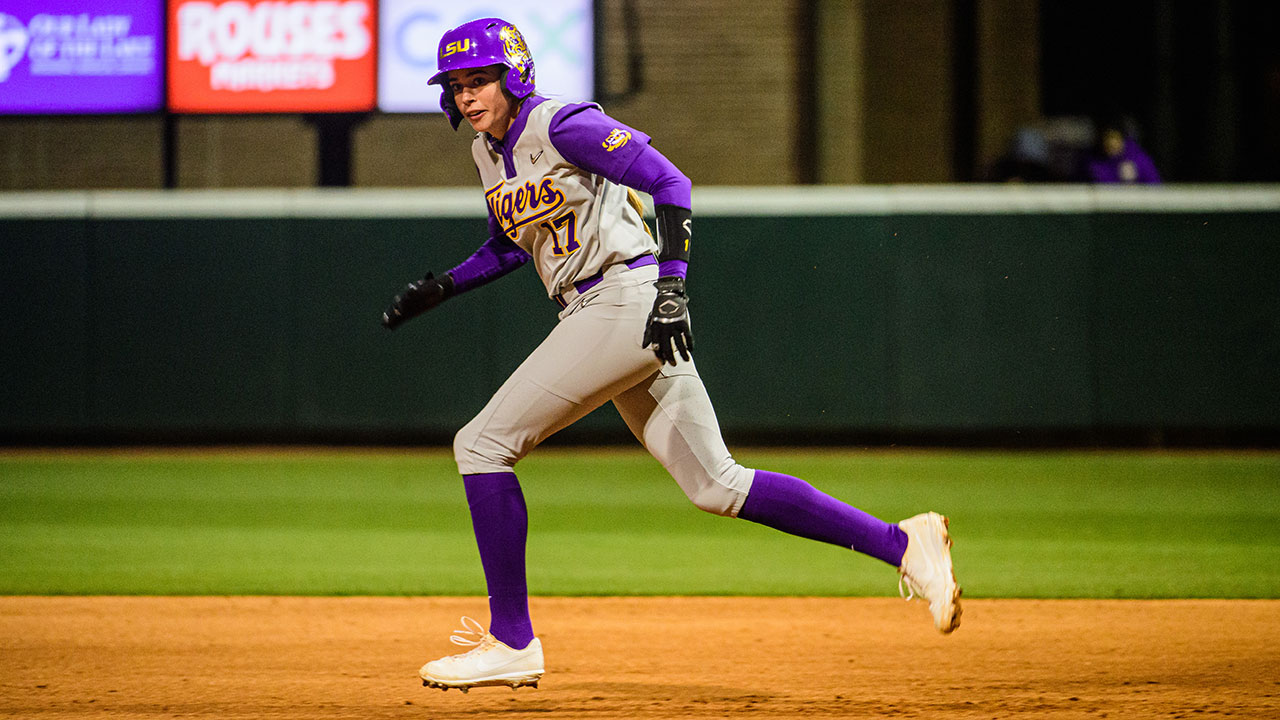 LSU shortstop Taylor Pleasants has openly talked about the only colors she wanted to wear outside of purple and gold would be red, white and blue.
Pleasants, a redshirt sophomore, will get the opportunity to represent the United States and wear those cherished colors after the Houston native was selected to the U.S. national team roster, USA Softball announced Friday.
"Taylor is so deserving of this honor," LSU softball coach Beth Torina said. "She embodies all that is right about our game with how she works, competes and acts as a teammate. We are all so proud of this achievement and all that Taylor has already accomplished."
Pleasants, along with former LSU standouts Savannah Jaquish, Carley Hoover and Aliyah Andrews, were part of a group of 45 players vying for 18 roster spots during several days of positional drills and simulated games in Vero Beach, Fla.
The USA Softball National Team Selection Committee picked 15 players, plus three additional replacements, which will convene after the Women's College World Series to compete July 7-17 in the 2022 World Games in Birmingham, Ala.
There was a total of eight players selected that were a part of the U.S. national team that finished with a silver medal in the Tokyo Olympics. That team also featured current LSU assistant coach Howard Dobson, who served as hitting coach.
"I am proud of the selection committee in accomplishing the challenging task of choosing the 2022 World Games roster," Team USA softball coach Heather Tarr of the University of Washington. "This roster includes both experience and youth, and I truly believe this will be a team that our fans will love to follow as we compete for a gold medal at the 2022 World Games in Alabama this summer. I am so excited to see this team in action and we look forward to building on the foundations laid before us as we enter this era of USA Softball."
Pleasants was one of six players selected from the Southeastern Conference along with Tennessee's Monica Abbott, Alabama's Montana Fouts and Haylie McCleney and Florida's Michelle Moultrie and Amanda Lorenz.
In her first full season at LSU, Pleasants exploded onto the scene where she was named a NFCA second team All-American and NFCA All-South Region. She was also a first team All-SEC selection; the league's Newcomer of the Year and earned a spot on the All-Louisiana first team.
Pleasants started and player in all of LSU's 57 games, helping the Tigers host an NCAA Super Regional against eventual NCAA runners-up Florida State. She batted .316 with 10 homers, 40 RBIs and scored 37 runs.
She concluded the season with a 3-for-4 performance in Game 2 that included a go-ahead home run in the eighth inning.