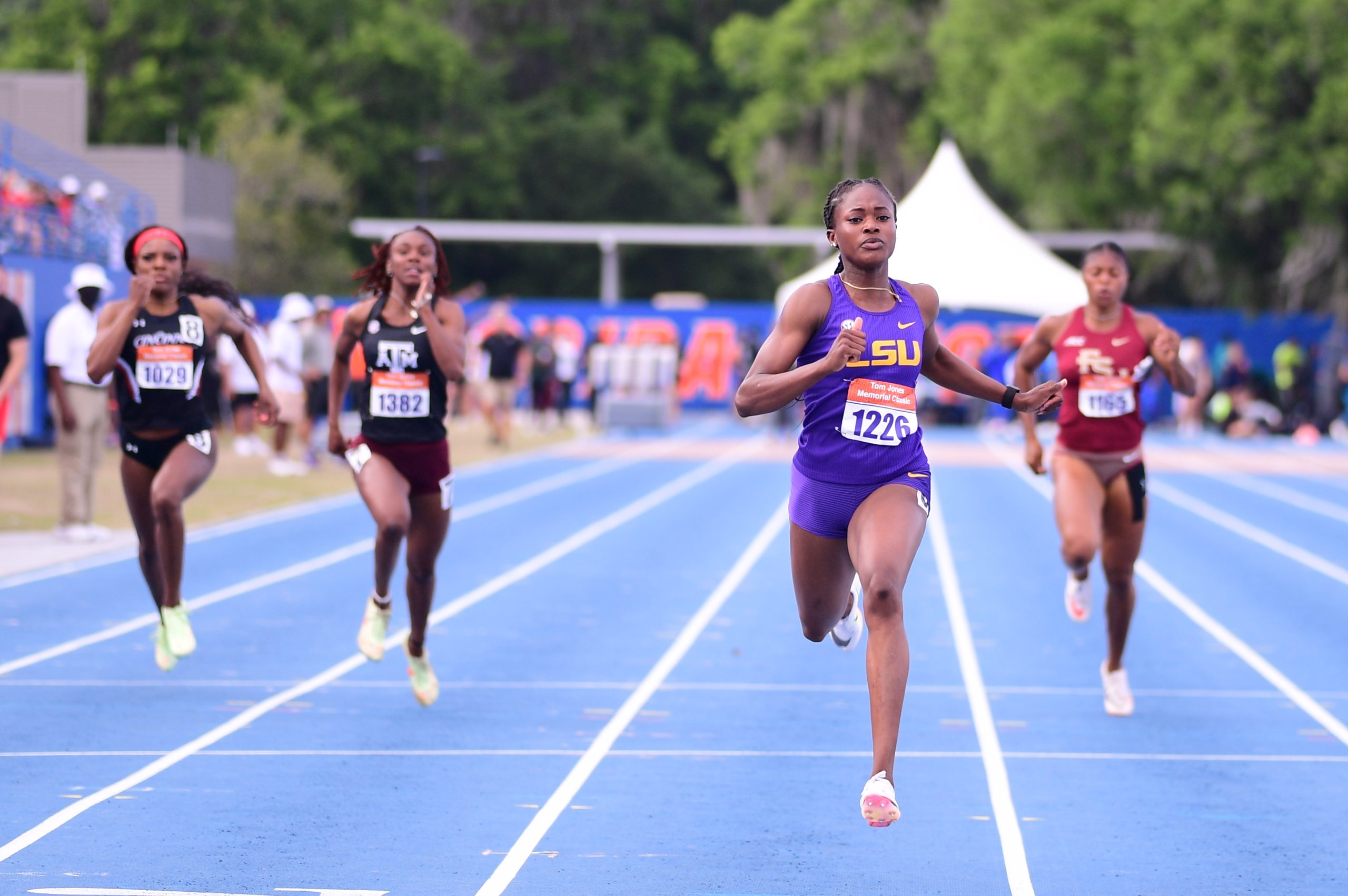 Gainesville, Florida – LSU track and field star Favour Ofili broke the collegiate record in the 200 meters with a world leading time of 21.96 on Friday night at the Tom Jones Memorial at James G. Pressly Stadium.
With the time of 21.96, Ofili achieved a multitude of feats in addition to the collegiate record.
She became only the second woman in African history to go sub 22 in the 200 meters joining Olympic silver medalist Christine Mboma (Namibia), who owns a personal best of 21.78. Ofili's lifetime best also broke Blessing Okagbare's Nigerian national record of 22.04 that had stood since 2018.
In addition to those laurels, Ofili shattered Dawn Sowell's LSU school record of 22.04 that had stood since 1989. The collegiate record was previously held by Florida's Kyra Jefferson with a time of 22.02 that she ran at the 2017 NCAA Championships. The time also meets the standard for the 2022 IAAF World Championships that will take place in Eugene, Oregon, during the month of July and Ofili will be considered a favorite to make the finals in the at event.