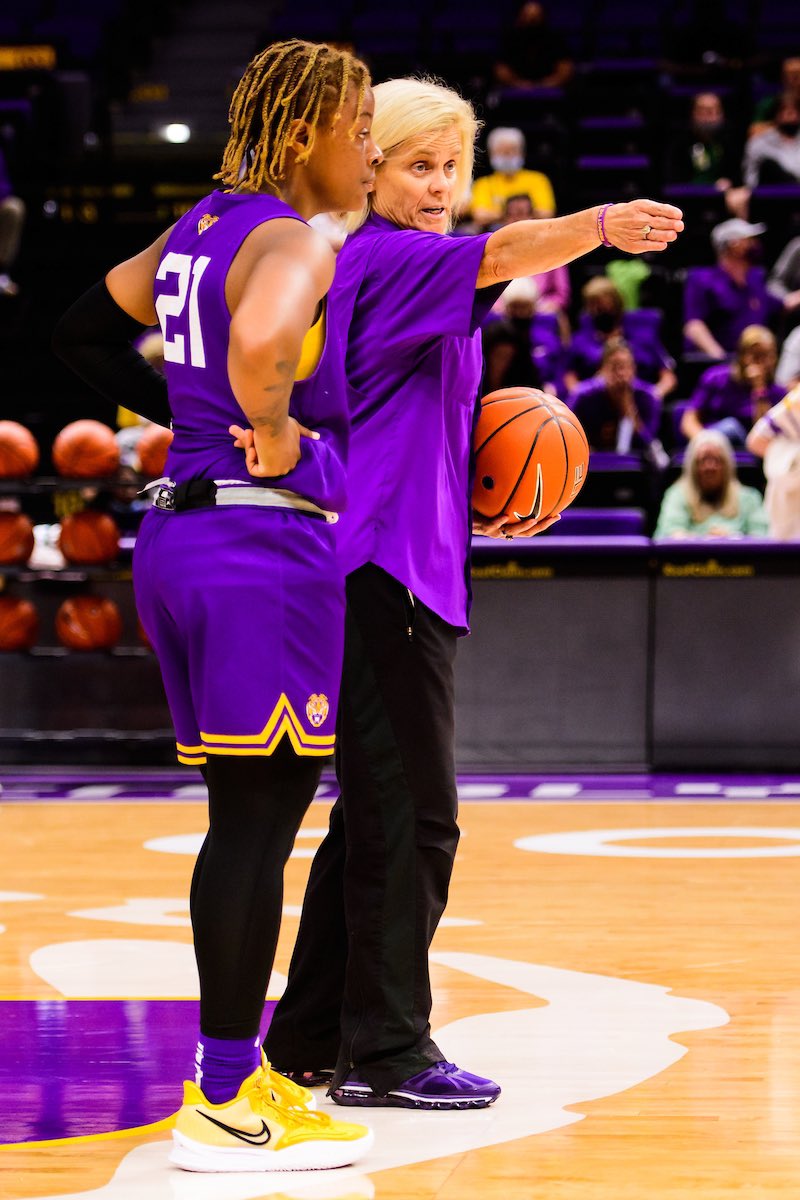 LSU women's basketball coach Kim Mulkey, who led the Southeastern Conference's greatest turnaround by a first-year coach, was named the national Coach of the Year by a group of women's college basketball writers representing The Athletic.
The Tigers, who were 9-13 a year ago, are 25-5 heading into Sunday's NCAA Tournament where they are expected to host the first-and-second round of the event will be announced at 7 p.m. The 12-game improvement based on the NCAA formula, which takes wins differential and losses differential from one year to the next into account, represents the greatest turnaround in their first season at the school.
The last time ninth-ranked LSU hosted NCAA Tournament games was in 2014. The Tigers were a No. 7 seed that year, but to find the last time LSU was one of the Top-16 seeds one would have to go back to 2008 when LSU was the No. 2 seed in the Oklahoma City Regional.
LSU will host a watch party on Sunday, inviting fans and media to watch the NCAA Tournament Selection Show on ESPN with the team. Doors to the PMAC will open at 6 p.m. CT with the show schedule to begin at 7.
LSU's registered 25 wins for the first time since the 2007-08 season, a feat that included six wins over ranked teams. The Tigers have also been ranked in the Top 25 poll for 14 straight weeks which included a high of sixth before the SEC Tournament.