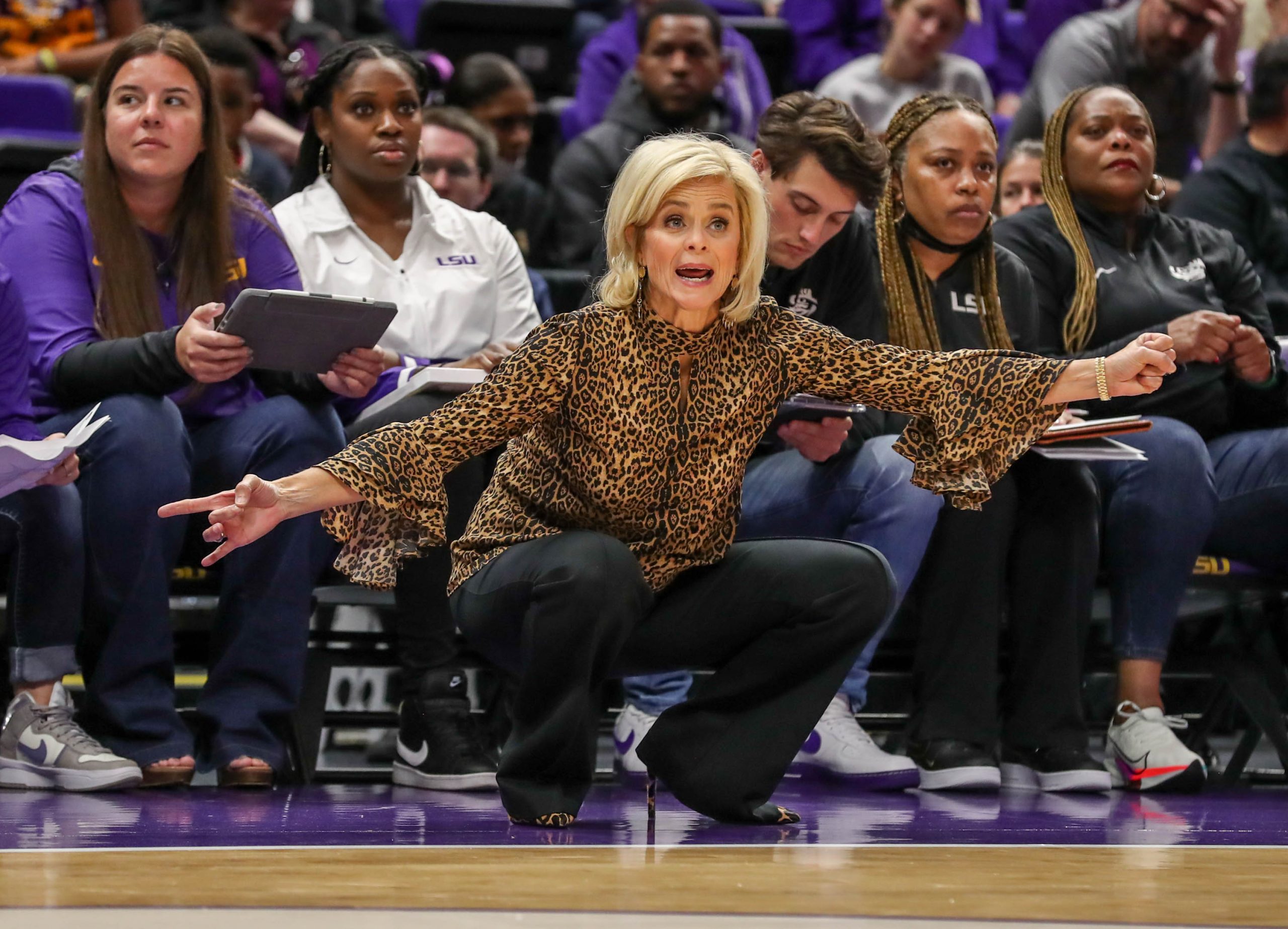 ATLANTA – First year LSU women's basketball coach Kim Mulkey was named a semifinalist for Naismith Coach of the Year by The Atlanta Tipoff Club announced Tuesday.
Mulkey, who orchestrated the great turnaround in SEC history by a first-year coach, is on a list of 10 coaches who are semifinalists for the award. The winner will be announced on March 30.
LSU, which hired Mulkey last April after winning three national titles at Baylor, guided LSU to a 25-5 regular season. She inherited a team that went 9-13 the year before and didn't play in the NCAA tournament. It is a 12-game improvement based on the NCAA formula which takes wins differential and losses differential from one year to the next into account. Depending on how LSU fares in the NCAA Tournament, the official improvement number will change.
LSU, which lost in the quarterfinal round of the SEC tournament, will host first-and-second round games of the NCAA Tournament at the PMAC as one of the top 16 overall seeds in the field of 68 team.
The last time LSU hosted NCAA Tournament games was in 2014. The Tigers were a No. 7 seed that year, but to find the last time LSU was one of the Top-16 seeds one would have to go back to 2008 when LSU was the No. 2 seed in the Oklahoma City Regional.
LSU won 25 games for the first time since the 2007-08 season, including six over ranked teams in the AP poll. The ninth-ranked Tigers are ranked for the 14th consecutive week and the third straight in the Top10.