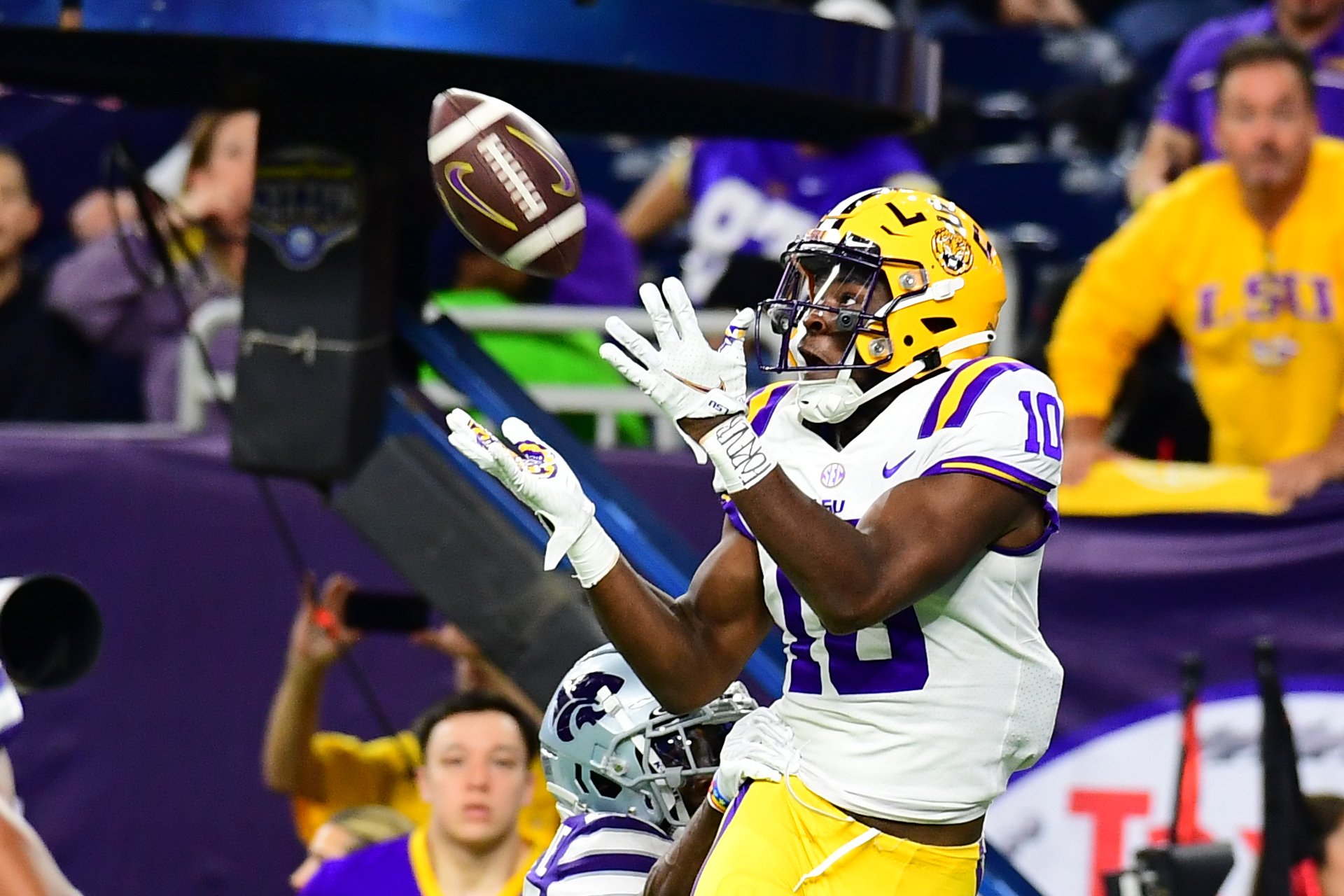 LSU linebacker Micah Baskerville and wide receiver Jaray Jenkins will team up one final time Saturday when the former Tiger standouts take part in the NFLPA Collegiate Bowl in Pasadena, Calif.
Kickoff for the all-star game is scheduled for 5 p.m. from the Rose Bowl. The NFL Network will televise the contest.
Baskerville and Jenkins, representing the National Team, will be coached by Eddie George. Baskerville will wear No. 52, while Jenkins will wear No. 11.
The duo recently wrapped up their career with the Tigers, helping LSU to a 10-4 mark and the SEC Western Division title.
Baskerville had a team-high tackles with 89, which included a season-high 15 against Tennessee. He had 11 tackles in a win over Florida and nine against Georgia in the SEC Championship Game. Baskerville tallied 259 tackles, 22.5 tackles for loss and three sacks during his five years with the Tigers.
Jenkins led all LSU receivers in touchdowns with six. He caught 27 passes for 404 yards. In his four years at LSU, Jenkins caught 89 passes for 1,370 yards and 14 touchdowns.
Past LSU participants in the NFLPA Collegiate Bowl include John Battle (2019), Russell Gage (2018), Frank Herron (2018), Reid Ferguson (2016), Kadron Boone (2014), and J.C. Copeland (2014).