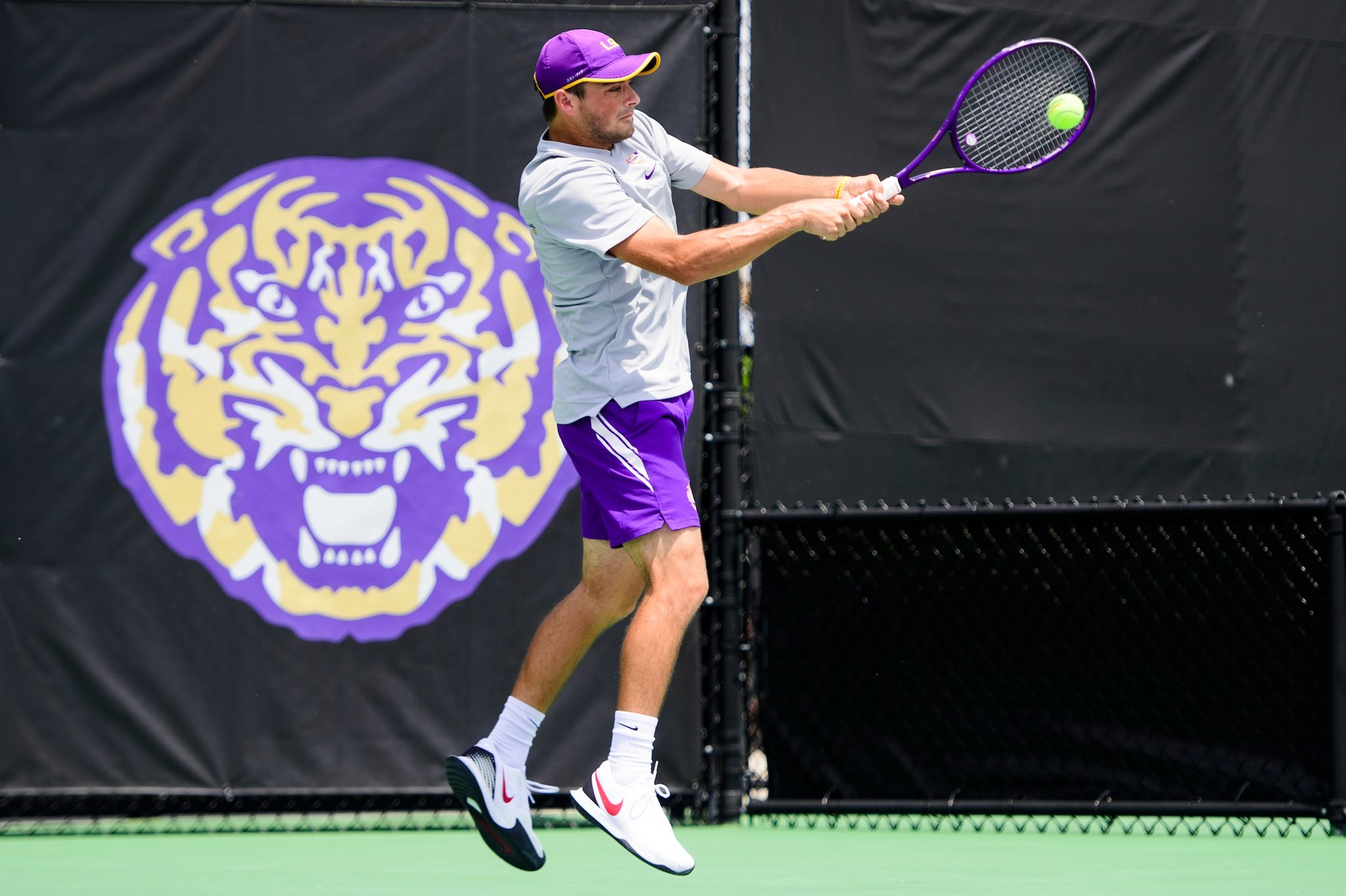 CHAMPAIGN, Illinois — LSU sophomore Ronald Hohmann won in the second round of the NCAA singles tournament with a 5-7, 6-4, 6-4 win over No. 16 Juan Carlos Aguilar of TCU on Tuesday at the Khan Outdoor Tennis Complex in Champaign, Illinois. 
With his spot solidified as an ITA All-American, Hohmann advanced to the Round of 16 against Florida's Sam Riffice on Wednesday at a time to be determined.
Hohmann jumped out to a 2-0 lead, took a 4-3 lead before Aguilar stormed to a 7-5 win.
In the second set, Hohmann rallied from a 4-1 deficit in the second set. He tied the game at 4-all, took the lead and the set with the next two points.
The third set was tied twice when Hohmann claimed a 3-2 lead and rattled off the final four games to claim the match.