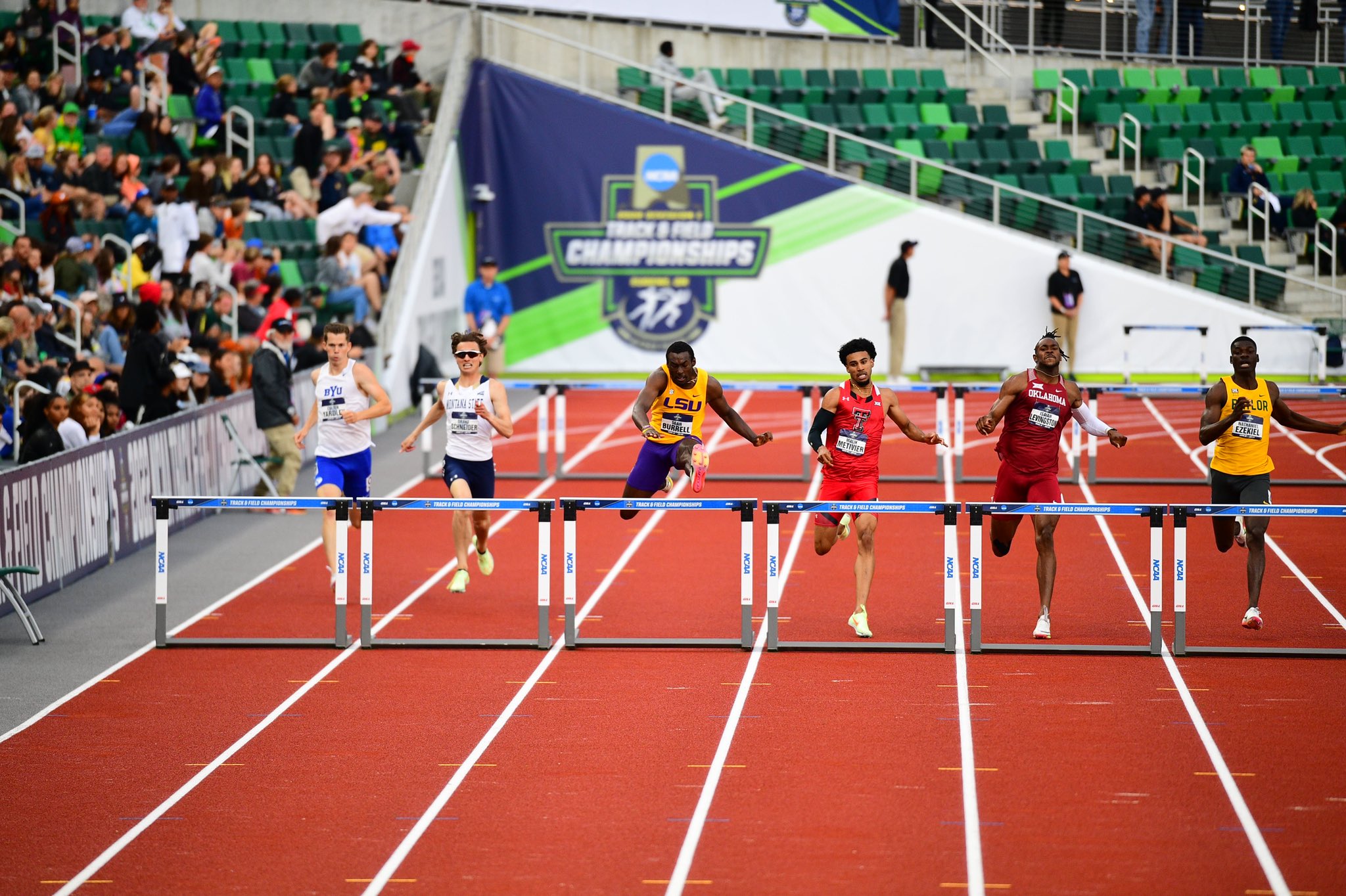 EUGENE, Oregon – Zachary native Sean "Squirrel" Burrell successfully defended his title in the 400 hurdles during Friday's NCAA Outdoor Championship at Hayward Field.
Burrell was in fifth or sixth place before charging forward down the final straightaway to claim his second straight NCAA title with a time of 48.70 which moved him into the top 10 world rankings this season.
"It's all about perseverance. Had some injuries throughout the season. Lots of long days and long nights," Burrell said after his winning effort. "Every day at practice I just kept chipping away, and my coaches kept pushing me.
"Without God, this wouldn't be possible. So grateful. I always know my finish is going to be strong, but I need to be in the race. I saw him on the inside of me and I told myself I had to keep going, but I couldn't
LSU scored 31 points and finished sixth in the team championships. It marks the 24th straight year the Tigers finished in the top 10 at the NCAA outdoor meet.
Eric Edwards Jr. picked up second place in the 110 hurdles with a time of 13.15 seconds. The result was the fifth fastest in college history and the fourth best time in the world this year.
Freshman Apalos Edwards had mark of 53 feet, 9 1/2 feet to finish third in the triple jump on his first attempt in the competition. LSU also got points from Da'Marcus Fleming (10.20) with an eighth place in the 100.
Other Results
4x400m Relay – 9th – Camel, Hicks, Smith, Burrell – 3:03.40
Sean Dixon-Bodie – 14th – Triple Jump – 52' 2" (15.90m)