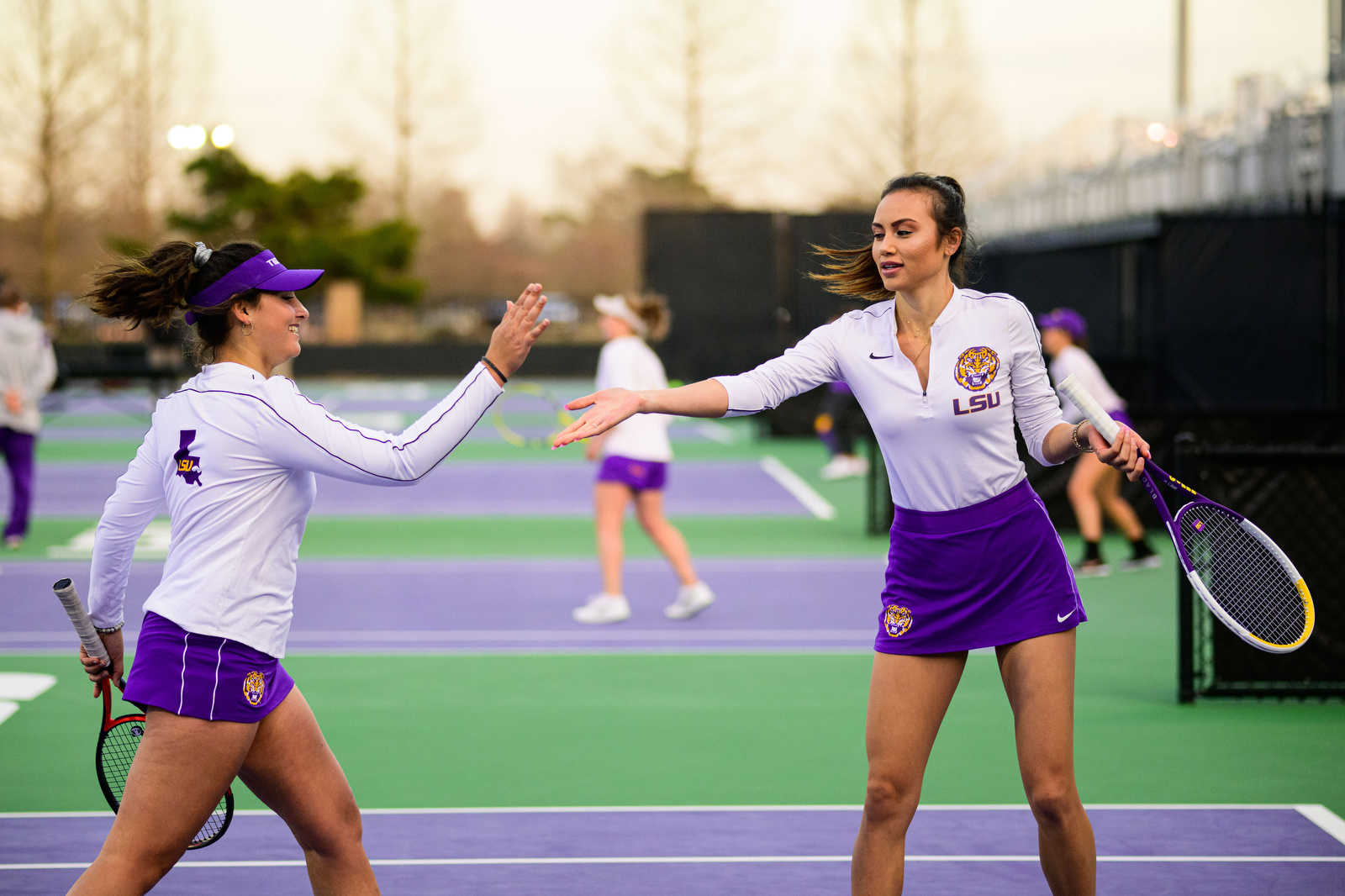 The LSU women's tennis team (1-4) begins SEC play with a weekend of matches at the LSU Tennis Complex, hosting No. 13 Florida (7-2) at 5 p.m. on Friday before taking on South Carolina (5-4) at noon on Sunday.
Admission to home matches at the LSU Tennis Complex is free of charge with gates opening one hour before start time. Friday's match will feature free slices of pizza available to attending fans while supplies last.
Tiger Tidbits
LSU enters SEC play with a 1-4 record following a limited nonconference schedule. Last time out, the Tigers picked up their first win of the season on Monday in a 4-2 win against local foe Southern in a match where the Tigers only played four players in singles and doubles action.
Ena Babic enters the match as the lone individual ranked in the ITA Singles Rankings as she checked in at No. 93 in the latest rankings. Babic leads the team in overall singles win with an 8-4 record and has one ranked win to her name this season.