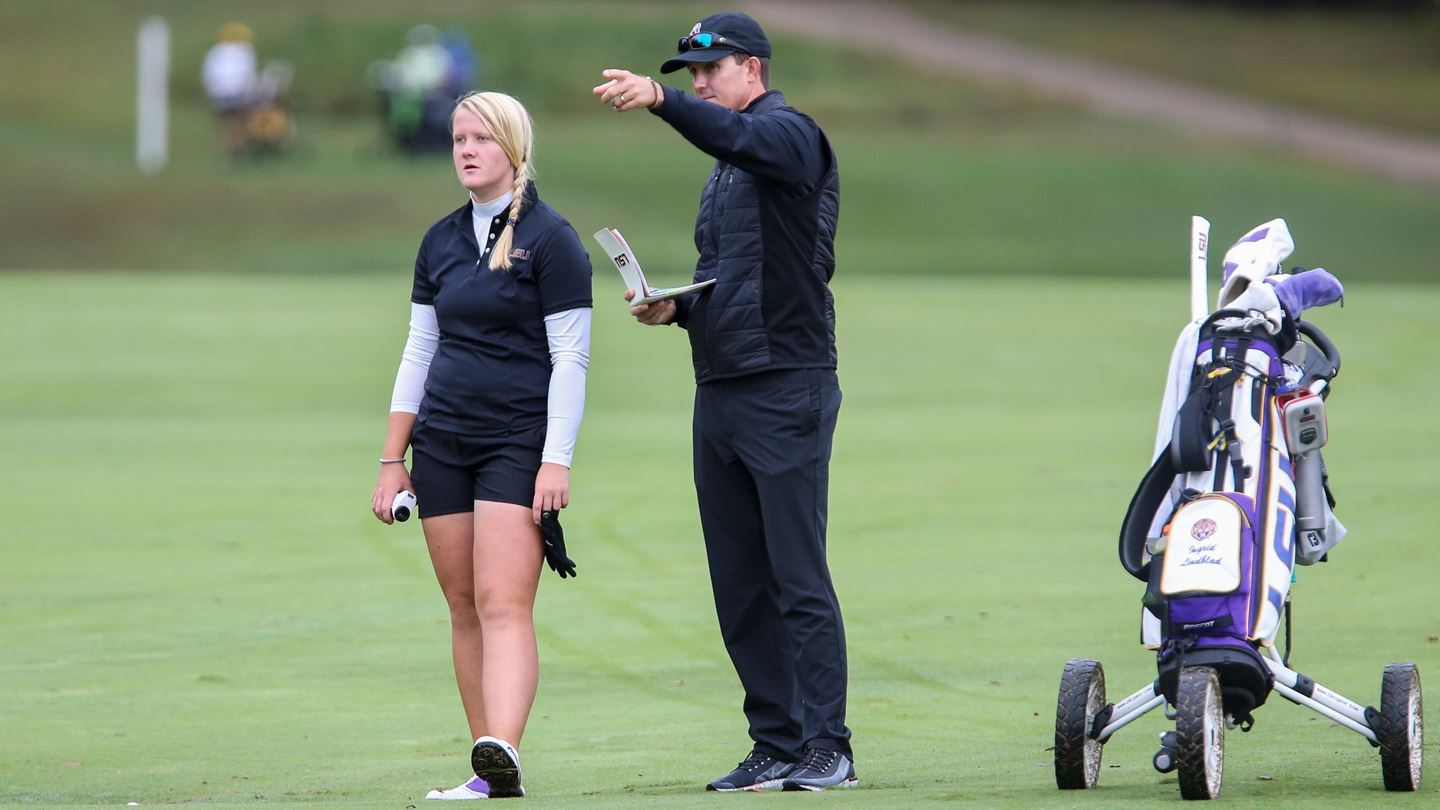 The only question for LSU regarding its 25th appearance in an NCAA Women's Golf Regional was where.
That question was answered Wednesday afternoon on The Golf Channel when the distribution of 72 teams was made and the champions of the Southeastern Conference are heading to the Stanford Golf Course in Palo Alto, Calif., on May 9-11.
With six regional sites this season for the first time and 12 teams at each regional, the top four will advance to the NCAA National Championships to be held again at the Grayhawk Golf Club in Scottsdale, Arizona, May 20-25.
"Now we have some definite plans," LSU Coach Garrett Runion said. "So now we can plan for that type of course, that type of grass. Anywhere you go, we have to play well to get through. Fortunately, it is a course that I have been to as a player and an as a coach and so we've had success in both so it will help us as we prepare and hopefully while we are out there."
LSU advanced to the championships for the first time since 2015 a year ago, finishing ninth and missing the match play by just one shot.
The Tigers will enter the regional off of the SEC Championship in which they got a taste of the NCAA Championship format with both medal and match play. The NCAA Regional is all stroke play at 54 holes.
The Regional qualifying format started in 1993 with LSU hosting the first event at Santa Maria Country Club. At that time, there were just East and West Regionals which later expanded into three sites and later four before expanding this year to six different sites.
Here are the teams that will participate in the Stanford regional:
1. Stanford
2. Southern California
3. LSU
4. Texas Tech
5. Kentucky
6. Iowa State
7. Northwestern
8. Purdue
9. UNLV
10. Cal Poly
11. Princeton
12. Sacred Heart