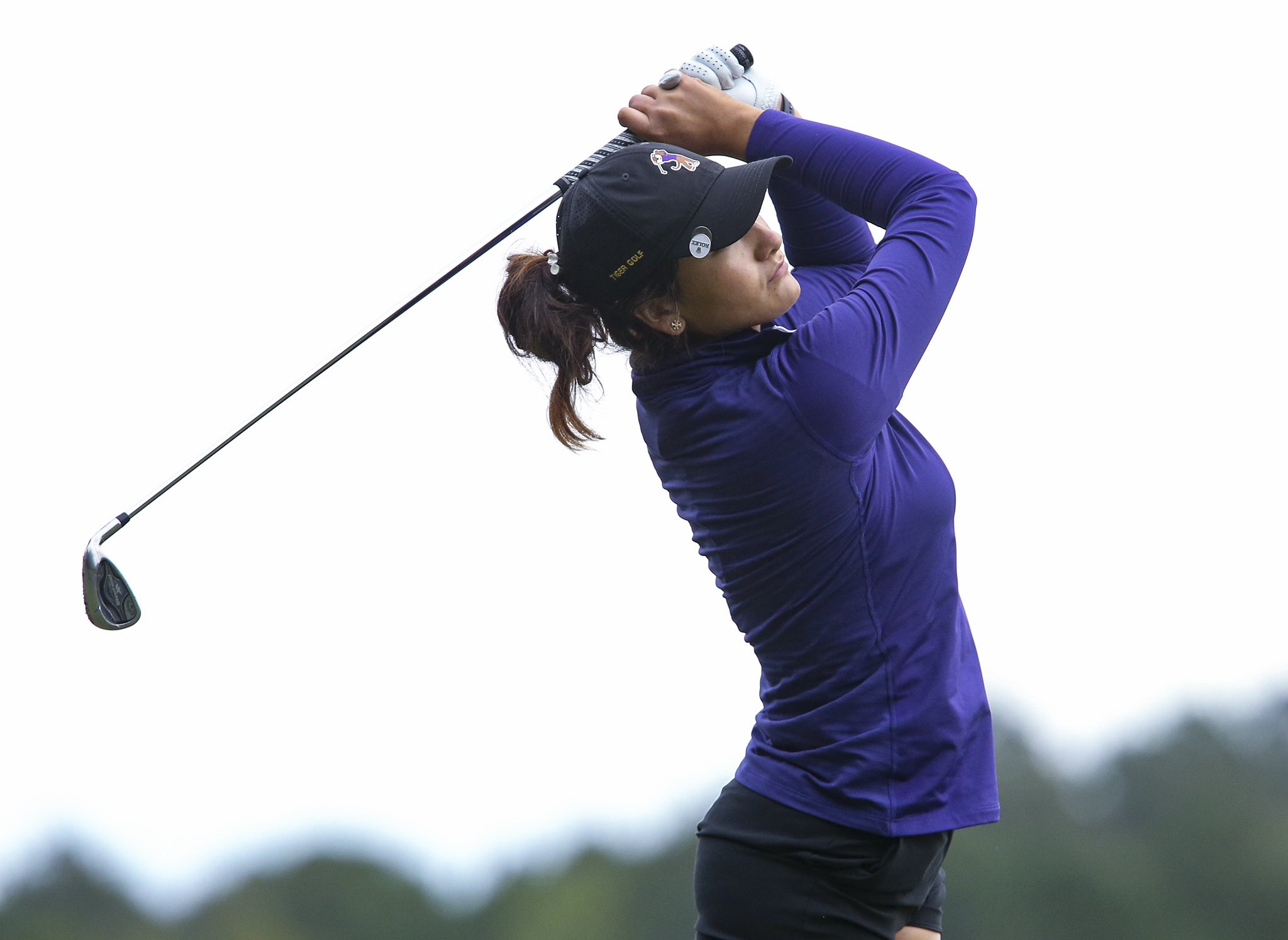 ROLAND, Arkansas – After winning the 54-hole stroke play on Tuesday, the LSU women's golf team won the inaugural Jackson T. Stevens Cup beating South Carolina 4-1 in the championship match here Wednesday at the Alotian Golf Club.
The Tigers won the title when LSU junior Latanna Stone had the 18th hole conceded to her by South Carolina's Louis Rydqvist to give Stone a 2-up victory.
"I had no idea it was going to come down to my point," said Stone, who rolled in a birdie putt on the 17th to win the hole and take a 1-up lead heading to the 18th. "The last three holes was a really big stretch. (LSU head coach) Garrett (Runion) stayed with me and motivated me. I had pressure throughout the day, but hung on."
Before then, LSU already had two wins in the book with sophomore Carla Tejedo Mulet beating South Carolina's Worapitcha Anudit 3 and 2 as well Tigers' freshman Elsa Svensson handling South Carolina's Justine Fournand 3 and 1.
When Stone won, LSU had two matches in play.
The Tigers' Ingrid Lindblad was credited with a 1-up win over South Carolina's Hannah Darling while South Carolina's Mathilde Claisse was a 1-up winner over LSU's Alden Wallace.
"The last time we were in match play was the SEC championship (last April)," Runion said. "We got a bit of practice there. This (tournament) was great practice for the SEC championship and the NCAA championship (both on the spring schedule)."
The Tigers close their fall schedule next Monday through Wednesday when they compete in The Ally in West Point, Miss. at the Old Waverly Golf Club.