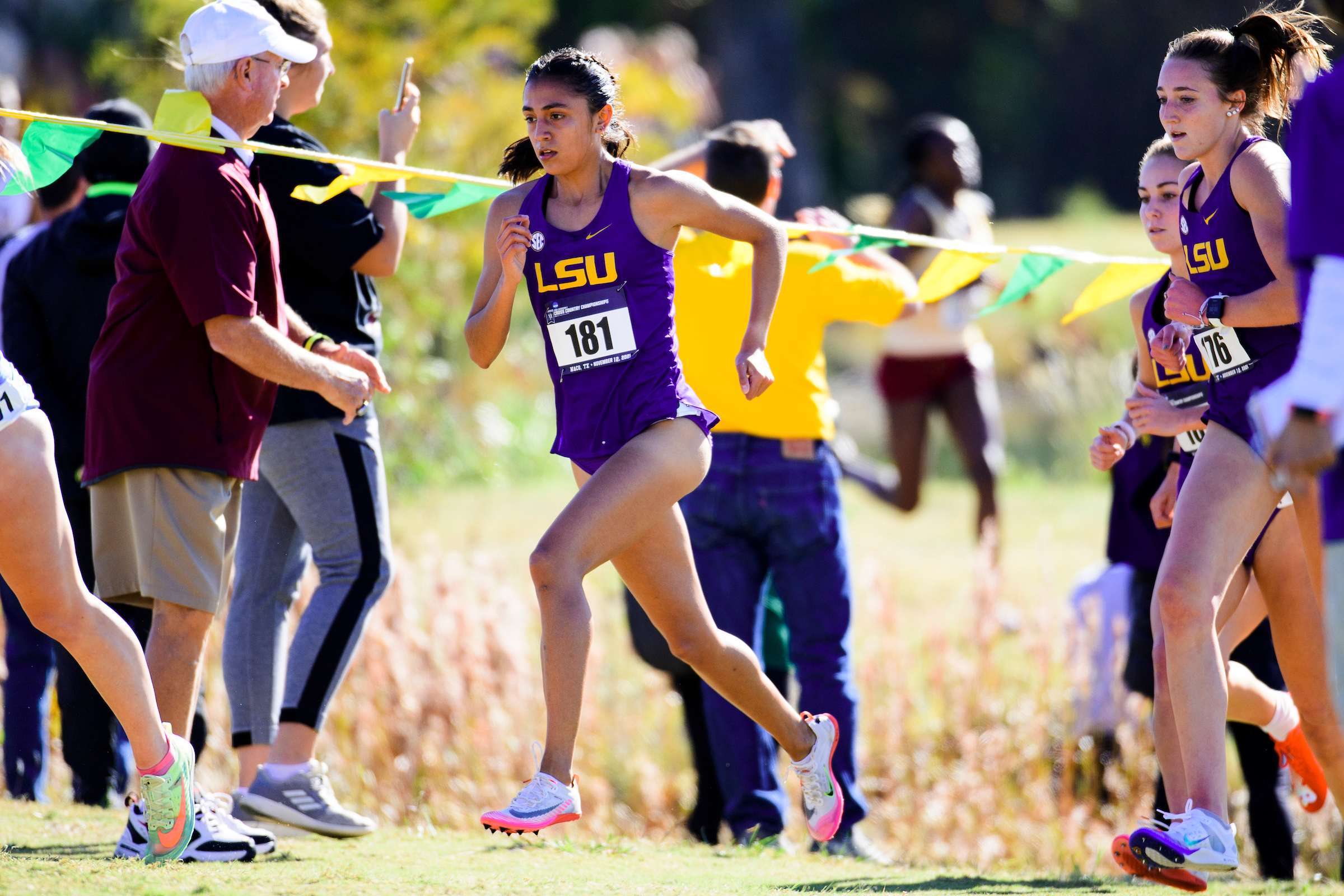 The LSU women's cross country team warmed up for the 2023 Southeastern Conference Championships in two weeks with a 10th place performance Friday at Texas A&Ms Arturo Barrio Invitational.
The Tigers of coach Houston Franks were fifth through the first two splits of the 6K course at the Dale Watts Country Club before settling for 10th place with 275 points.
Lorena Rangel-Batres topped LSU in 15th with a personal-best time of 20 minutes, 07.8 seconds. Texas Tech's Juliet Cherubut won the meet (19:20.7).
Ella Chesnut was 46th with a new personal best of 20:34.6, Michaela Rose was 48th (20:39.2), Callie Hardy finished 65th (20:51.9), Montana Monk was 106th (21:14.7) and Sophie Martin was 138th (21:30.0).
Utah Valley won the women's portion of the meet with 93 points followed by UCLA (181).
Tulane won the men's division with 103 points, ahead of runners-up Indiana with 113 points. Host Texas A&M was fourth with 192 points and LSU was 29th with 807 points.
Jack Wallace was the Tigers top finisher over the 8K course in 105th place at 24:42.4.
LSU returns to the SEC meet on Oct. 27 in Columbia, S.C. The meet will be televised by the SEC Network.