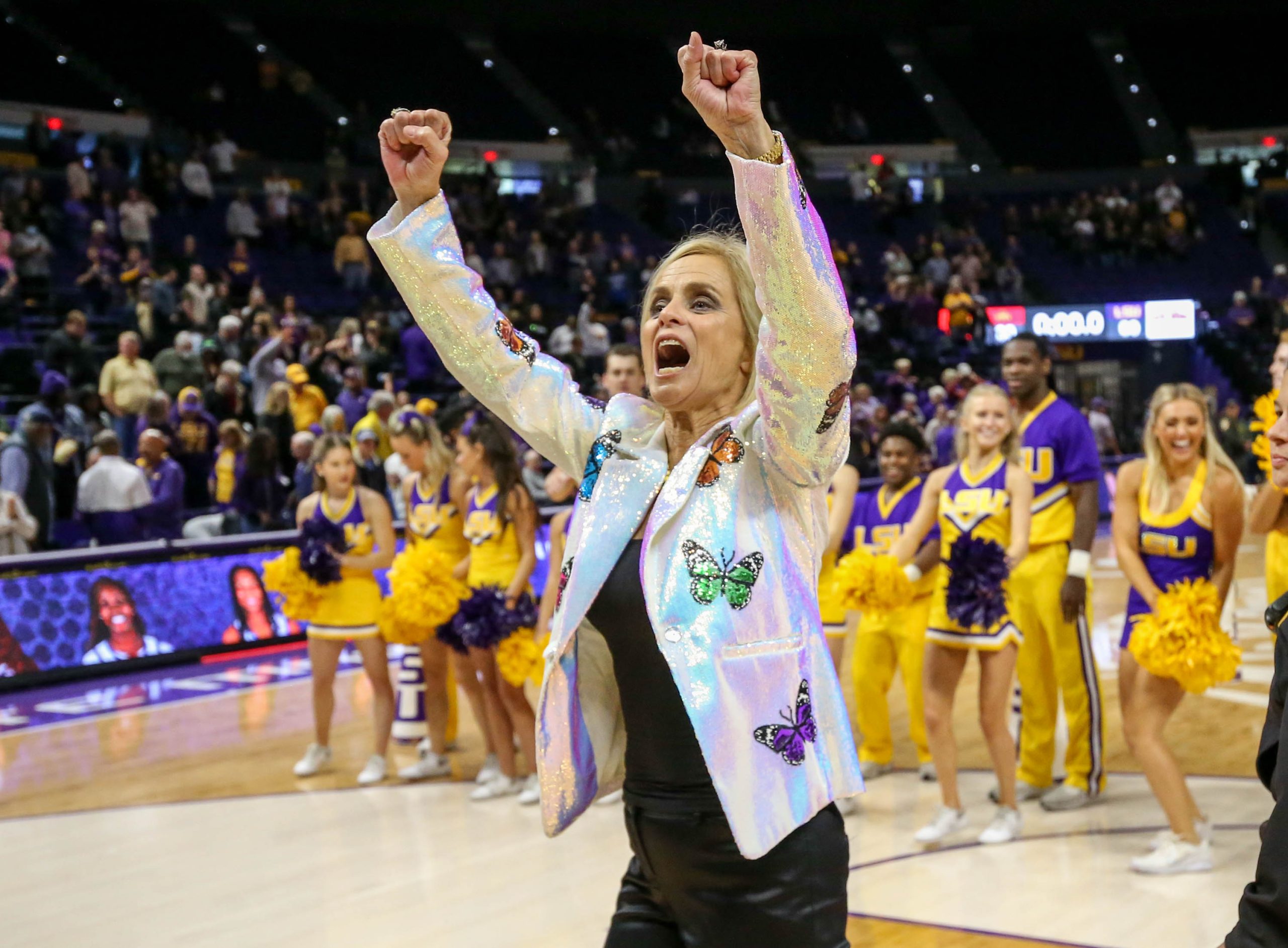 After a two-year absence the LSU's women's basketball team cracked the Associated Press Top 25 poll which was released Monday.
The Tiger (6-1), which defeated then No. 14 and unbeaten Iowa State 69-60, last Thursday, vaulted to No. 24 in this week's rankings, the first for the program since the fifth week of the 2019-20 season.
"It is great to be recognized in the polls," LSU first-year coach Kim Mulkey said. "We know it is only someone's opinion, but it is welcomed. Our season is just beginning, and we know what lies ahead with SEC competition."
Senior guard Alexis Morris had a career-high 25 points and Khayla Pointer added 20 as the LSU backcourt duo combined for 45 in the Tigers' 69-60 win over Iowa State.
LSU received votes in the AP's preseason poll, but after winning the season opener against Nicholls, fell to Florida Gulf Coast. During their five-game win streak the Tigers have picked up wins over UL-Lafayette, Tulane, New Mexico State, Missouri State and Iowa State – the latter two came against a Missouri State program that has been to back-to-back Sweet 16s and an Iowa State program that is consistently one of the top teams in the Big 12.
LSU resumes play after exams wrap up when they host Texas Southern on Sunday, December 12 at 1 p.m. in the PMAC.