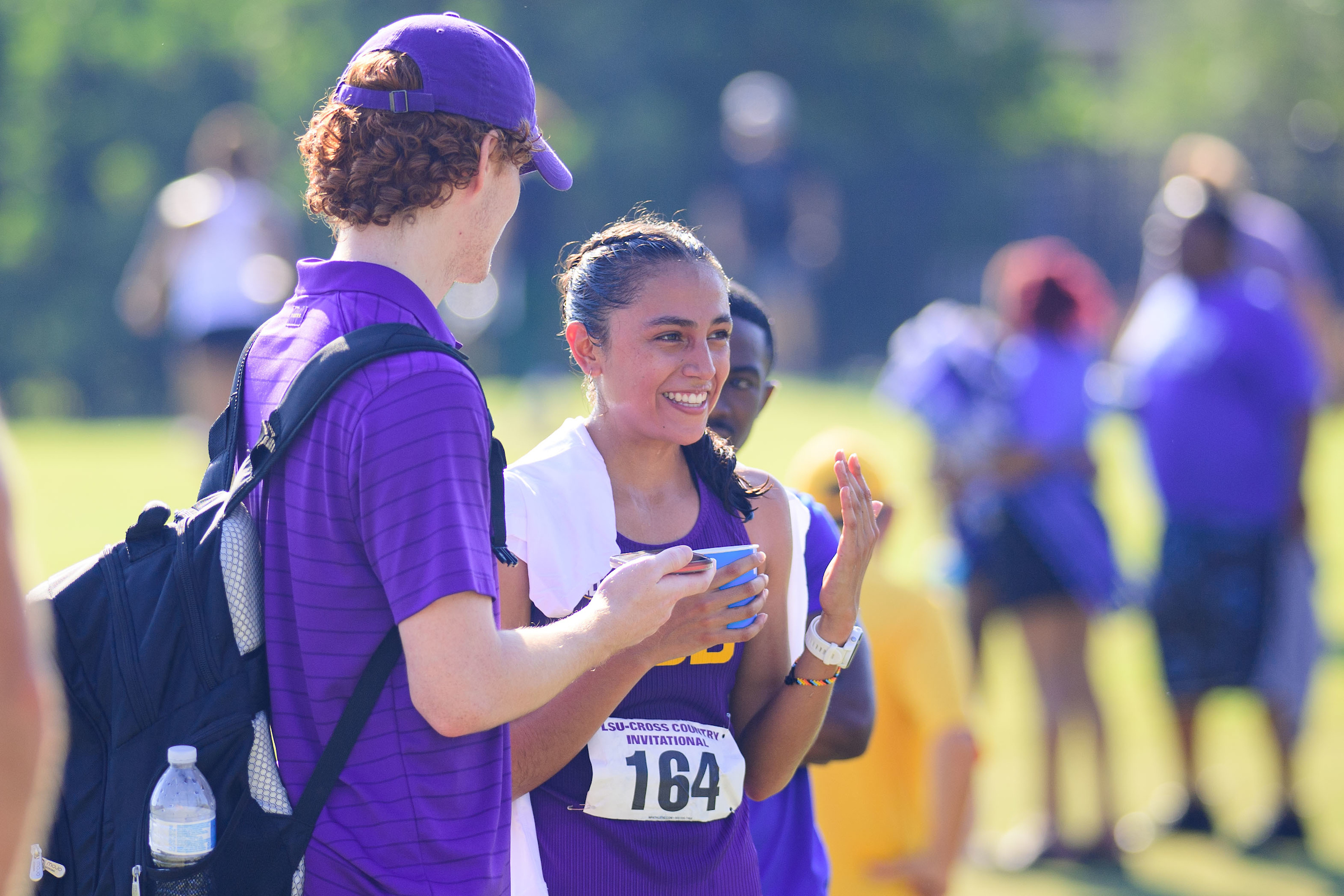 The LSU women's cross country team experienced an improvement of three spots over a year ago and finished seventh in Friday's Southeastern Conference Cross Country Championships.
The Tigers, who were seventh, were led by sophomores Lorena Rangel and Michaela Rosa for a team that had 201 points over the 6K course at the Ole Miss Golf Course in Oxford, Mississippi.
LSU's men weren't so fortunate with an 11th place finish in the 12-team race. Jackson Martingayle topped the Tigers by finishing in 48th place (24 minutes, 47.2 seconds) over the 8K course.
Rangel was the team's top finisher for the third time this season. She was 17th with a time of 20:20.7 seconds over the 6K course and was followed by Michaela Rose in 22nd (20.32.3).
The Tigers other top finishers included: Adele Broussard in 50th (21.13.2), Ella Chestnut in 53rd (21.17.6) and Sophie Martin in 59th (21.26.8).
"I thought the women had a very solid day," LSU cross country coach Houston Franks said in a university release. "This was the first 6K for a few women, and they handled the extra kilometer very well. We did not have the best start, but we continued to battle and move up throughout."
Seventh-ranked Alabama ended a streak of nine straight championships by No. 21 Arkansas, winning its first team crown since 1987 with 36 points. Arkansas followed with 74 points, Ole Miss (83) was third and Kentucky fourth (122).
Will Dart followed Martingayle in 68th (25.37.0), Cade Martin was 75th (26.08.35), Dylan Nimmers 77th (26.29.2) and Tyler Stevens 79th (26.35.4).
Alabama produced its first team title since 2009 with 59 points. The Tide edged Tennessee and Arkansas, both with 64 points, and Ole Miss with 65.
"The men's race was disappointing," Franks said. "We didn't follow our game plan very well, and I think that hurt us. I feel we are a much better team than we showed today, and hopefully we can show that in two weeks at the NCAA regional championship."