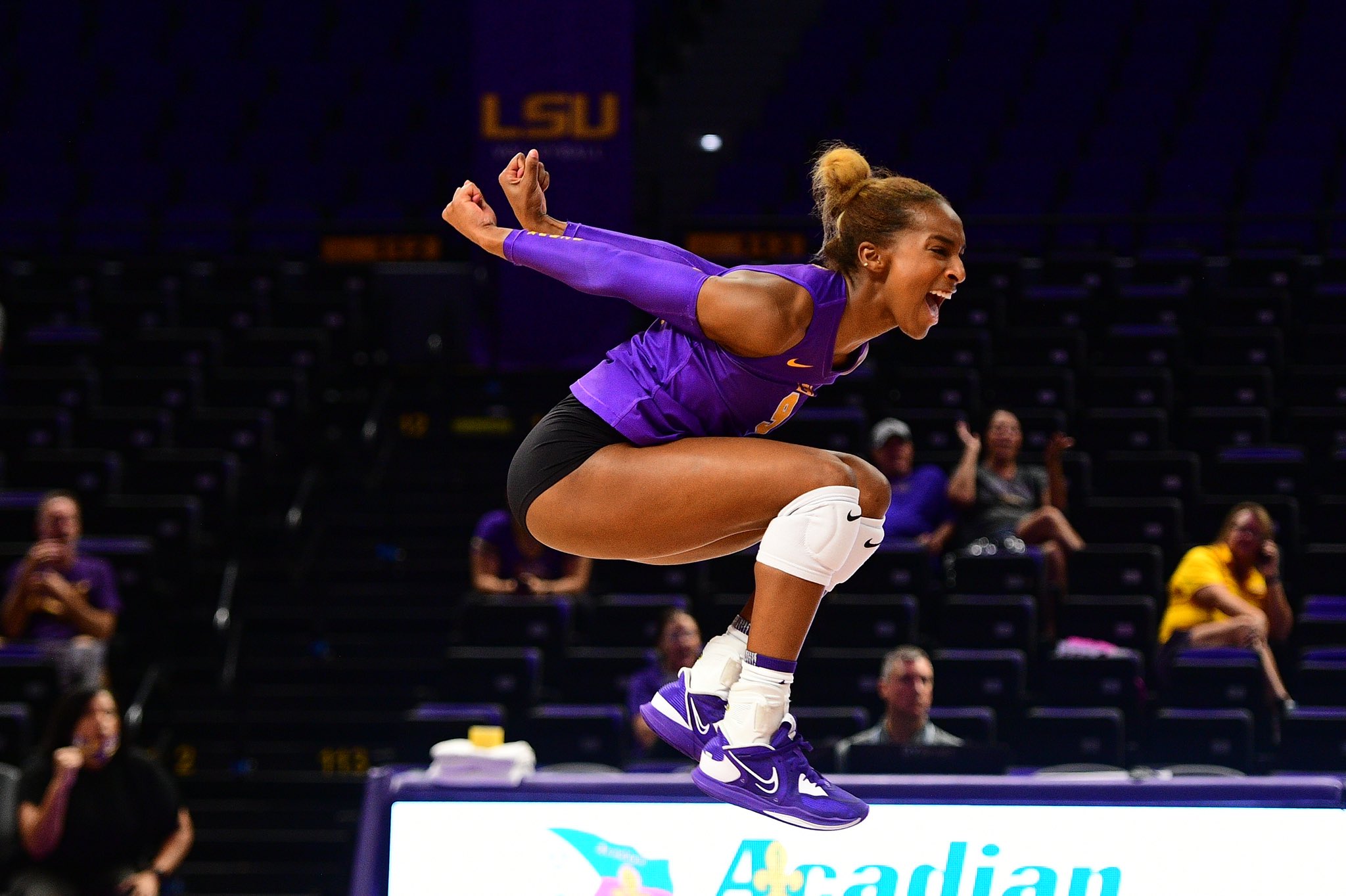 LSU's volleyball team will take on Mississippi State in a pair of pivotal matches that could have post-season implications on Oct. 29-30 at the Pete Maravich Assembly Center.
The match is scheduled Saturday at 6 p.m. with the series finale at 1 p.m. on Sunday.
Both matches will be streamed on SEC Network +.
The first 250 attendees at Saturday's match will receive a free bucket hat, and Sunday is Mike's Kids Club Day which will feature post-match trick-or-treating.
LSU (12-8, 6-4 SEC) is on a two-match winning streak and currently ranks No. 28 in the latest RPI rankings, while Mississippi State (11-9, 4-6 SEC) is ranked No. 26.
Senior outside hitter Sanaa Dotson leads LSU with 3. 94 kills per set, a mark that ranks No. 4 in the SEC and No. 55 in the NCAA. She's also ninth in the conference with 4.37 points per set.
Outside hitter Paige Flickinger averages 2.50 kills per set, has 14 aces and averages 2.48 digs per set.
Libero Ella Larkin is this week's SEC Co-Defensive Player of the Week and leads the SEC with 4.55 digs per set (364 total).