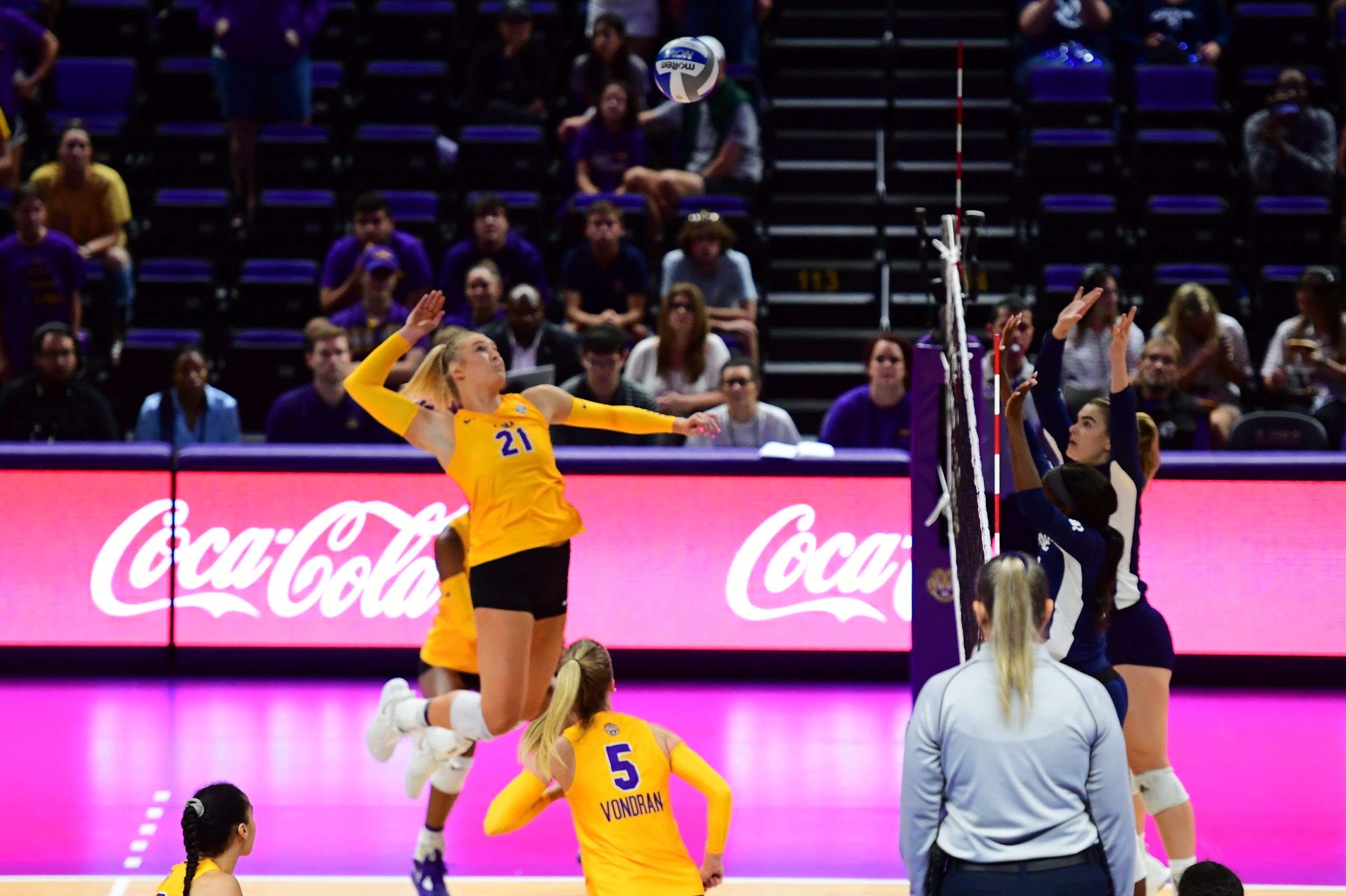 LSU's volleyball team went five sets in its final game of its Tiger Classic before Rice took a 15-12 to decide the match Saturday at the Pete Maravich Assembly Center.
The Tigers (1-2) split the first two sets, winning the opener 25-13 before dropping the next two sets 25-18, 25-16. They rallied for a 25-21 to force a fifth and deciding set that featured nine ties and a couple of lead changes before the visiting Owls prevailed.
"Obviously it's tough to lose in five sets when you put yourself in that situation to win the match, but I thought our kids showed an incredible amount of grit today," LSU volleyball coach Tonya Johnson said in a university release. "We will bounce back from this and will continue to learn and grow from it."
Outside hitter Sanaa Dotson tied her career-high at LSU with 21 kills. She had a .319 hitting percentage with a career-nest three service aces.
Right side Hannah Jacobs had 13 kills and had a team-best seven blocks, while outside hitter Samarah Hill had 12 kills, nine digs and one ace. Setter Josie Vondran had 38 assists and freshman setter Maddie Waak added 13.
Defensively, libero Ella Larkin had a match-best 34 digs, and middle blocker Anita Anwusi finishing with five blocks and six kills.
"We had a great start to the season beating Samford but was also disappointing losing to Houston in such an electric atmosphere," Johnson said. "We had our chances in that match [Houston] but we did not take advantage of the opportunities.
"You don't want to start a season 1-2, but we saw some great things today from our team who are still gelling together. We have a ton of work to do, but we will continue to work and get mentally tougher because we have the skills, and we have the talent."