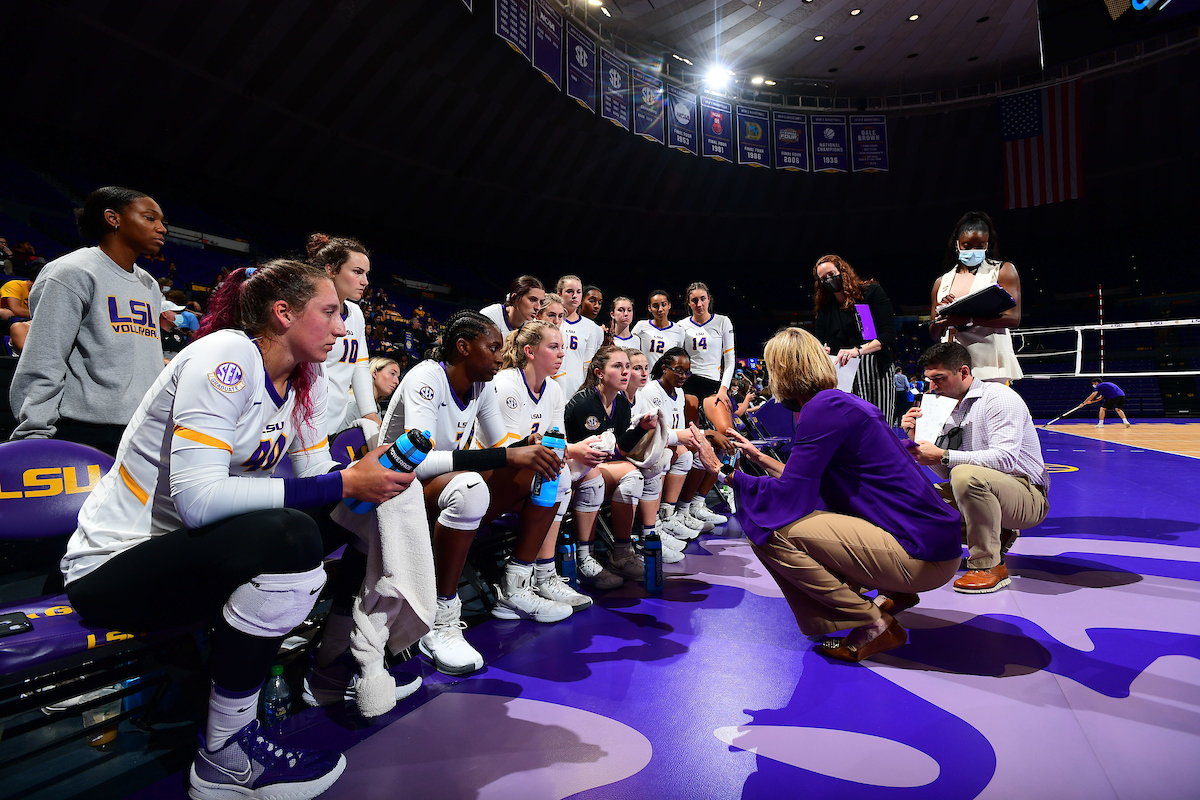 No. 5 ranked and defending NCAA national champion Kentucky completed a two-game sweep of LSU, beating the Tigers 17-25, 23-25, 20-25 on Friday night in the Pete Maravich Assembly Center.
Paired with UK's Thursday win, the Wildcats (13-3, 6-0 SEC) won six of seven sets vs. the Tigers (7-11, 3-6 SEC). LSU resumes action Wednesday night at South Carolina before returning home for a pair of home games vs. Tennessee next Saturday and Sunday.
"Defensively I thought we played well enough to have a shot," LSU coach Fran Flory said. "Defense doesn't win matches though. Offense does, and our offense did not match theirs [Kentucky] tonight in terms of efficiency. We had too many errors and we could not find our rhythm." 
Kentucky posted a .241 hitting percentage, while the Tigers hit .147. LSU had more digs (45-38), and had seven blocks to the Wildcats' nine.
Outside hitter Kylie DeBerg led the Tigers with 12 kills and a block. Right side Taylor Bannister contributed nine kills, five digs, and two total blocks.  
Libero Raigen Cianciulli had a match-high 20 digs, while setter Ella Larkin posted 30 assists and 7 digs.
"I thought Raigen [Cianciulli] had another outstanding effort and made some incredible plays, but our offense has to mature and get a little bit better," Flory said. "We are still a work in progress. We have a couple days in the gym to get ready for South Carolina Wednesday night."
Kentucky was led by outside hitter Alli Stumler, who had 16 kills. Middle blocker Azhani Tealer had nine kills and four blocks, and libero Eleanor Beavin had a team-high 10 digs.