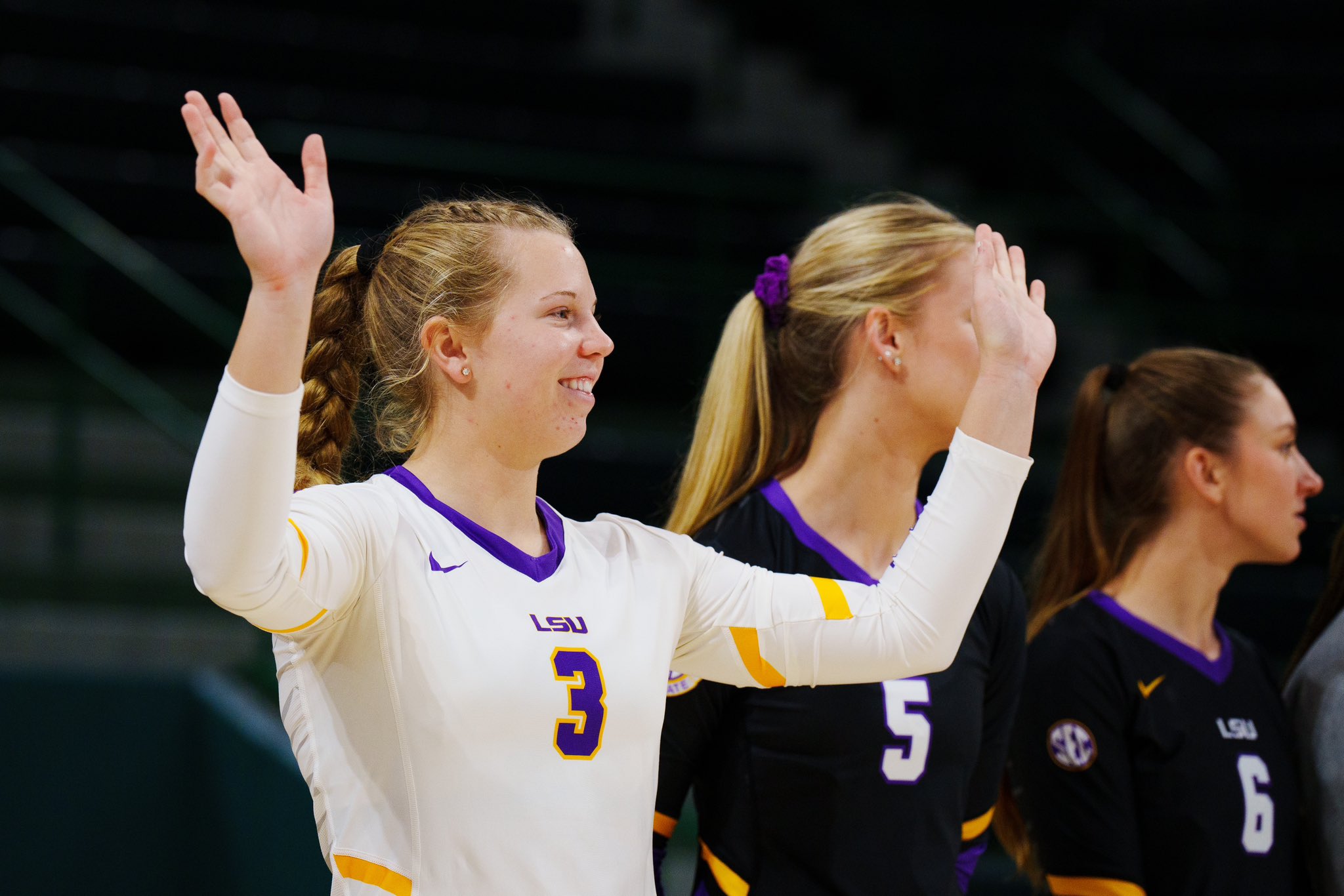 NEW ORLEANS – LSU swept its way through the Tulane Invitational, knocking off Tulane (5-6) 25-19, 25-23, 25-18 Saturday night at Fogelman Arena.
The Tigers (6-4) had three players named to the Tulane Invitational tournament team, led by outside hitter Sanaa Dotson, middle blocker Anita Anwusi and libero Ella Larkin.
"We competed well," LSU volleyball coach Tonya Johnson said. "I knew Tulane would come out with a lot of energy, but our kids did a good job of not being too high or getting too low. We came out and played steady against them (Tulane).
"This weekend overall, we did some great things defensively and was able to get our middles involved which is something we have been trying to make happen for the last two or three weeks. It was a good way to close out our non-conference schedule."
Dotson recorded 16 kills and nine digs with Hannah Jacobs adding 10 kills and two blocks.
Setter Josie Vondran had 23 assists, while freshman Maddie Waak added 13 assists in the win.