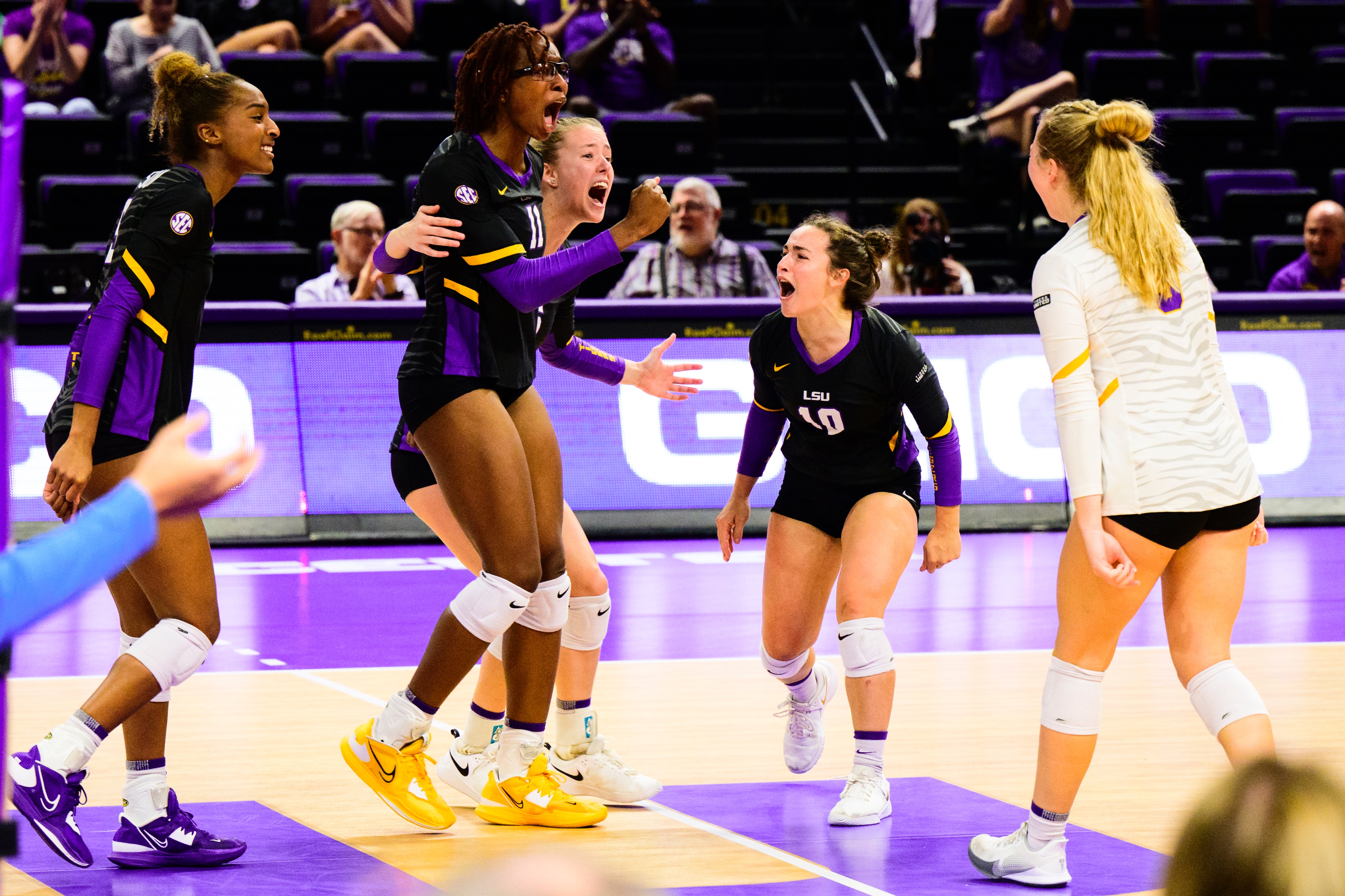 TUSCALOOSA, Ala. – LSU's volleyball went the distance again for the seventh time in nine Southeastern Conference matches and the Tiger emerged with a 25-19, 17-25, 26-28, 27-25, 15-7 win Wednesday at Alabama.
LSU's (11-8, 5-4 SEC) win over Alabama (7-13, 1-7 SEC) increases its win streak to three in head-to-head meetings and the Tigers have won six of the last seven against the Crimson Tide.
After winning the opening set 25-19, LSU dropped the second and third sets 25-17 and 28-26, respectively. The Fighting Tigers outlasted the Tide in the fourth 27-25 before running away with the fifth set 15-7.
Overall, this season the Tigers are 5-3 in five setters, including a 5-2 mark in SEC play. 
Outside hitter Sanaa Dotson had sixth double-double of the season with 18 kills and 14 digs. She also added four blocks and one ace. Outside hitter Paige Flickinger also had a double-double with 16 kills and 13 digs. She added four blocks and one ace as well.
Middle blocker Anita Anwusi had 10 kills and matched a career-high nine blocks, including one solo block.
Setter Maddie Waak turned in her first career double-double with season-highs of 39 assists and 10 digs. She also had three blocks and two kills.
Libero Ella Larkin had third 30-plus digs for the third time this season with a match-high 31 digs. She led a group of five players with 10 or more digs, including Dotson, Flickinger, Waak and defensive specialist Jill Bohnet who had 18 digs.