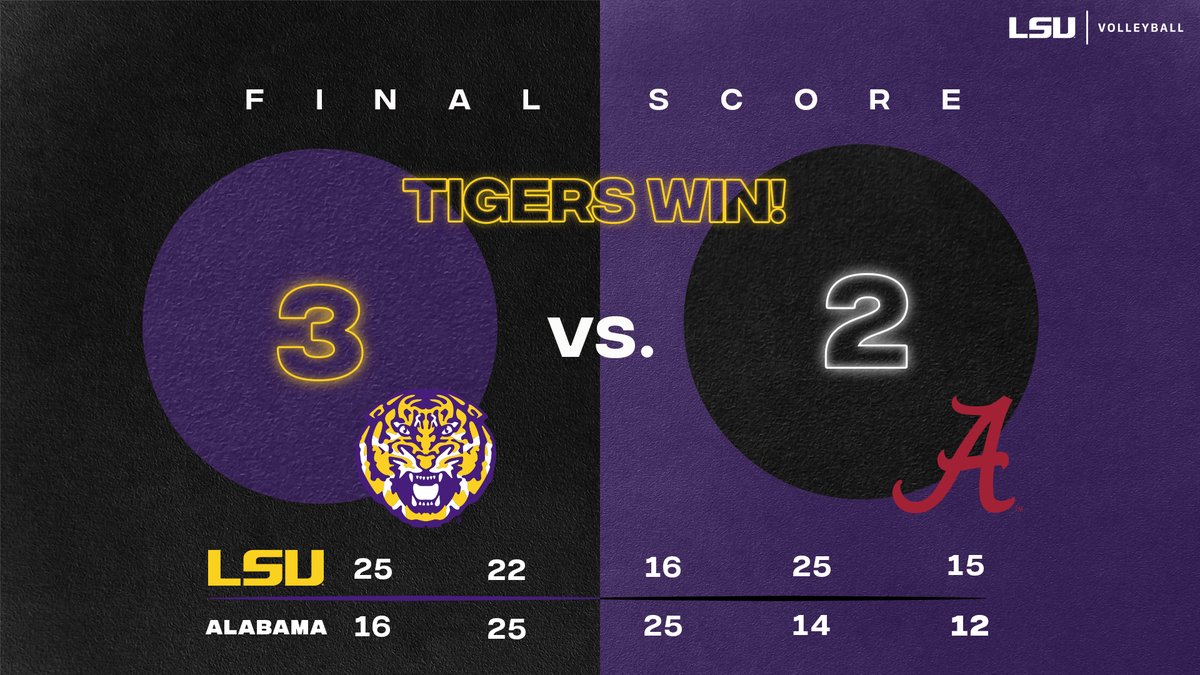 Outside hitter Sanaa Dotson registered a season-high 21 kills and a .581 hitting percentage to lead LSU's volleyball team to a 25-16, 22-25,16-25, 25-14 and 15-12 five-set SEC win over Alabama Saturday night in the Pete Maravich Assembly Center.  
The Tigers (5-6 overall, 1-1 SEC) forced the fifth set after an impressive fourth frame vs. the Crimson Tide (8-6, 0-2 SEC) that featured a .739 hitting percentage. The Tigers have won three consecutive SEC home openers.
The Tigers had 69 kills to Alabama's 52, and the Tigers also held a superior hitting percentage of .362 to .221 in the match overall. They also posted nine blocks while the Tide had five.
Behind Dotson's stellar performance, outside hitter Kylie Deberg recorded her third double-double with 14 kills and 13 digs, and libero Raigen Cianciulli tallied another 20-dig game with 21 to lead all players. Right side Taylor Bannister also added 11 kills.
Outside hitters Shaye Eggleston and Kendyl Reaugh led Alabama with 11 kills each. Right sider Kennedy Muckelroy had 10 kills, and outside hitter Sami Jacobs recorded 10 digs.