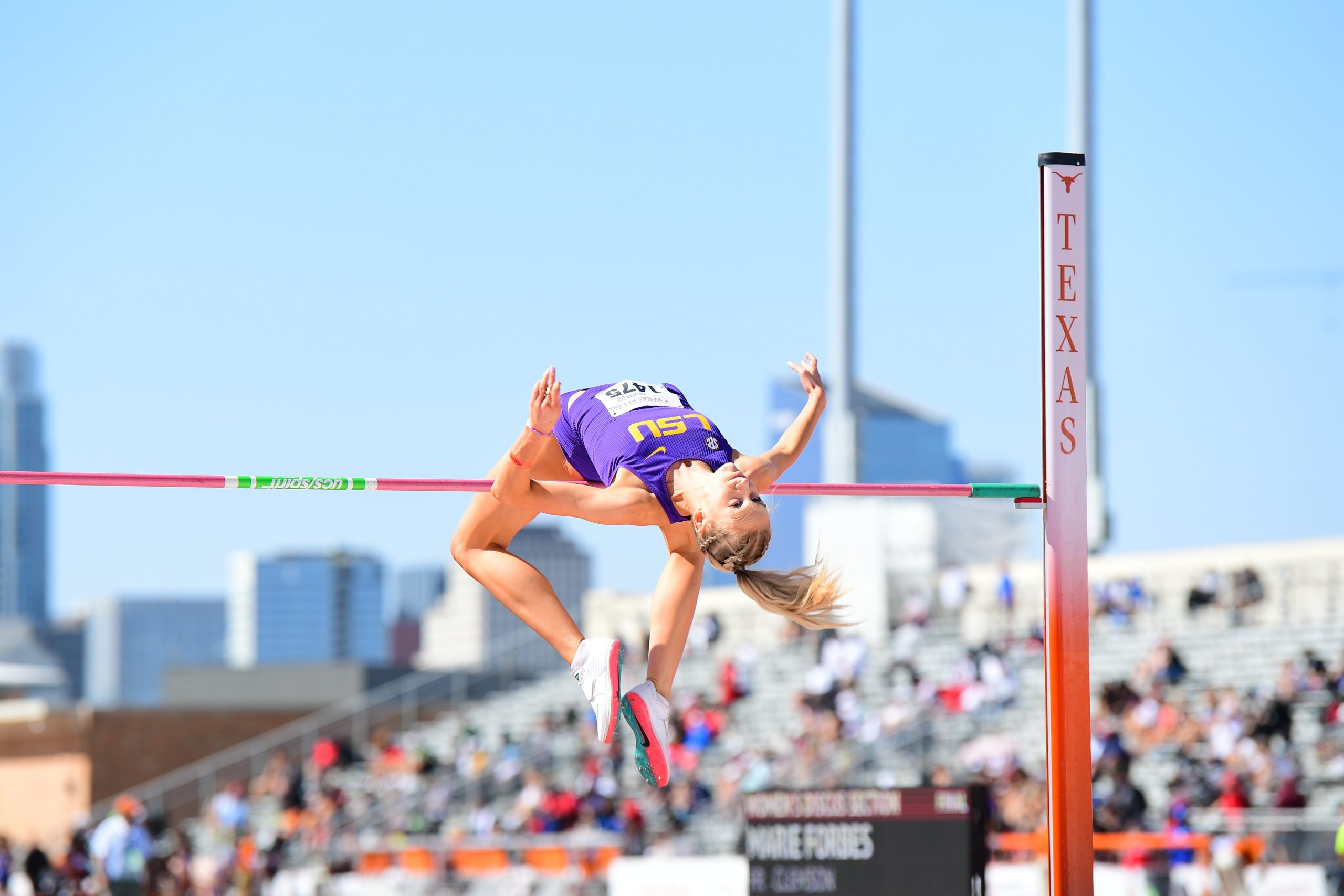 LSU will conduct its final home track and field meet of the outdoor season Saturday where a competitive field of 13 nationally ranked teams will be on hand. The Tigers will also conduct senior day and honor 20 of their athletes at 3:25 p.m.
The Breakdown
The regular season finale of LSU's No. 4 women and No. 10 men are a final tune-up for the May 12-14 SEC Championships in Oxford, Mississippi.
The 13 ranked teams in attendance are No. 1 Texas, No. 3 Florida, No. 6 Arkansas, No. 17 Baylor, and No. 18 Ole Miss on the women's side, and No. 1 Texas, No. 2 Alabama, No. 3 Florida, No. 11 Baylor, No. 13 Arkansas, and No. 21 Tennessee on the men's side.
In addition to the stacked collegiate field, 11 Olympic/world medalists will be in action as well at Bernie Moore Track Stadium. LSU alums Aleia Hobbs, Vernon Norwood, Mikiah Brisco, Cassandra Tate, and Lolo Jones are included in that list.
Senior Day Recognition
LSU will honor the folllowing athletes after the 200 meters at 3:25 p.m.: Breanna Bernard, Serena Bolden, Eric Coston, Amber Desselle, Sara Funderburk, Eli Gaughan, Lisa Gunnarsson, Garrett Hamilton, Amber Hart, Doria Martingayle, Symone Mason, Molly McHale, Kyndal McKnight, Jon Nerdal, Jake Norris, Abigail O'Donoghue, Stephen Schlottman, Alicia Stamey, Adam Wise, and Amelie Whitehurst.
LSU Invitational
LSU will have 57 athletes (30 women, 27 men) scheduled to compete Saturday.
Alia Armstrong (LSU) will be part of a loaded women's 100-meter hurdle race. Eric Edwards Jr., ranked No. 2 in the NCAA, will compete against the top hurdler in the world one week after setting his career best of 13.34 seconds.
In the men's shot put, LSU school record holder John Meyer (67-3 1/4) will have some stout competition as three of the top four throwers in the nation will be competing. Likewise in the javelin, Tzuriel Pedigo (253-9) will be matched up with the nation's top thrower.
Two-time national champion Lisa Gunnarsson will make her first appearance in the pole vault since the Joe May Invitational three weeks ago. She set a lifetime best of 15-3 in late March to become equal to the fourth best vaulter in collegiate history.
Favour Ofili, the collegiate record holder in the 200 meters, will line up in the 100 for the second consecutive week against LSU alums Aleia Hobbs and Mikiah Brisco. Ofili ran a very windy 10.90 in the event last week to take second place behind Hobbs.
NCAA leader Katy-Ann McDonald will run her first 800 in two weeks after she set a lifetime best of 2:00.98. She'll be joined by teammates Michaela Rose, Lorena Rangel, and Hannah Carroll. Rose ran a PR that same meet out in Cali with a 2:02.74; that mark is the sixth fastest in the nation this year.
Fans/Parking
Admission to the meet is free. LSU is also hosting a Garth Brooks concert on Saturday evening and that will effect normal parking operations. Fans should visit lsusports.net/garthbrooks for the most up to date information on parking. Visit lsusports.net for a detailed parking map for Saturday.