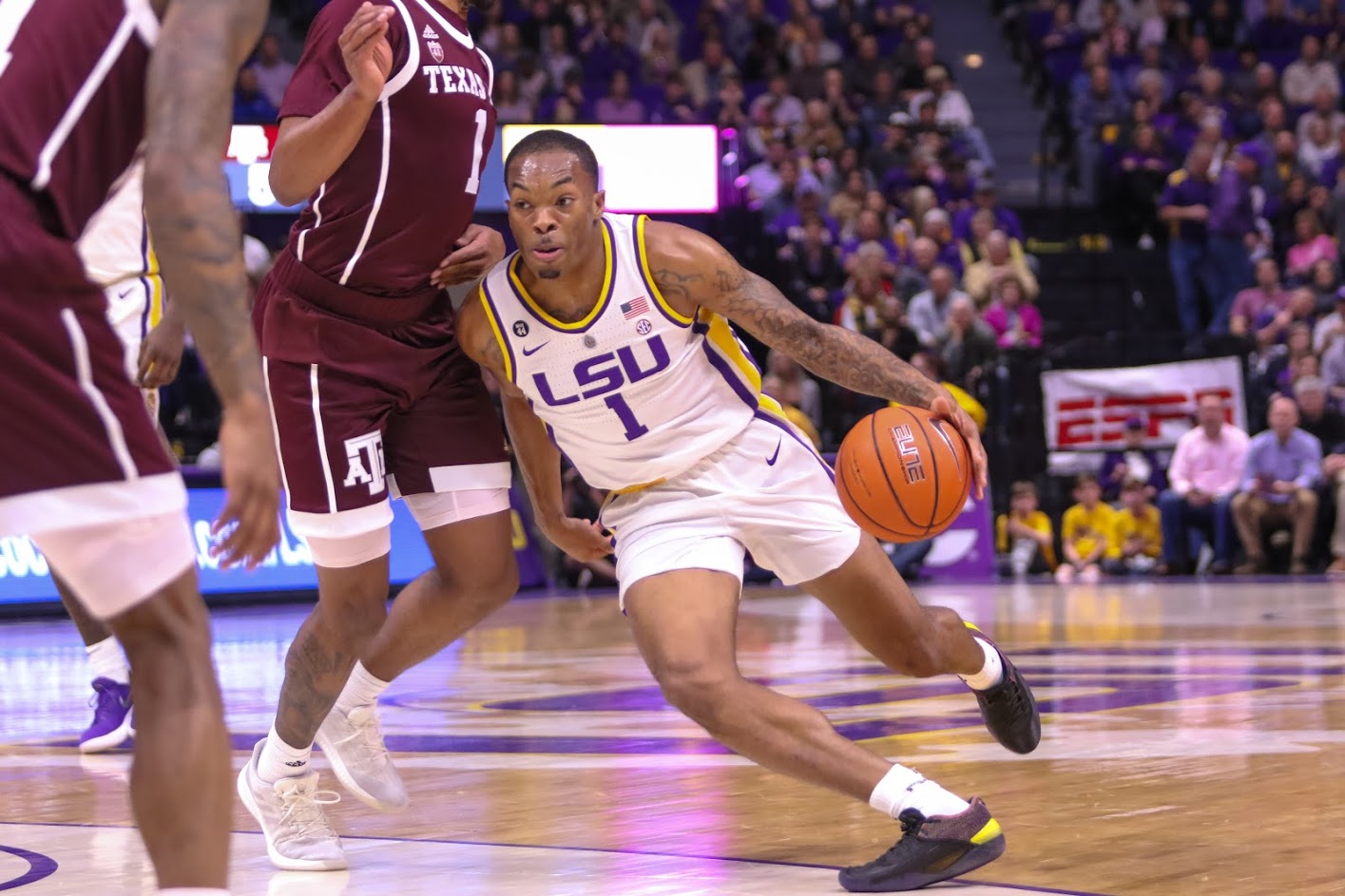 LSU is set to play Texas Tech on Jan. 30 in the Pete Maravich Assembly Center as part of the 8th annual SEC/Big 12 Challenge.
Last year, LSU won for the SEC with a 69-67 win in Austin against the University of Texas. LSU finished 21-10 after the 2019-20 season was ended early by the national pandemic. Texas Tech was 18-13 a year ago and lost in overtime in Lubbock last year in the Challenge to Kentucky, 76-74.
LSU has split its four previous appearances in the SEC/Big 12 Challenges. Besides the win at Texas last year and loss to Texas Tech in 2017, LSU lost to No. 1 Oklahoma at the Maravich Center, 75-77 in 2016 and defeated No. 16 West Virginia in Morgantown, 74-73 in 2015.
LSU and Texas Tech have played seven times, including a 2017 Challenge game in Lubbock with Texas Tech winning, 77-64. The teams have played seven times since the first meeting in 1957 with Texas Tech leading, 4-3. LSU won the last meeting at home in 2014, 69-64, in overtime. Texas Tech leads, 2-1, in the three games played in Baton Rouge (1957, 1959, 2014).
All 10 of the Big 12's teams and 10 of the SEC's 14 member institutions will participate in this year's event. Each of the 10 SEC teams that participated in the 2020 Challenge will be a part of the 2021 event.
In 2020, the two conferences shared the Challenge title with both leagues earning five wins. Over the last four years of the Challenge, both conferences have won 20 games.
Start times and network designations for the games, along with ticket information will be announced at a later date.
Here's the other SEC/Big 12 Challenge matchups besides LSU vs. Texas Tech:
Alabama at Oklahoma, Arkansas at Oklahoma State, Auburn at Baylor , Florida at West Virginia, Texas at Kentucky, Iowa State at Mississippi State, TCU at Missouri, Kansas at Tennessee, Texas A&M at Kansas State.