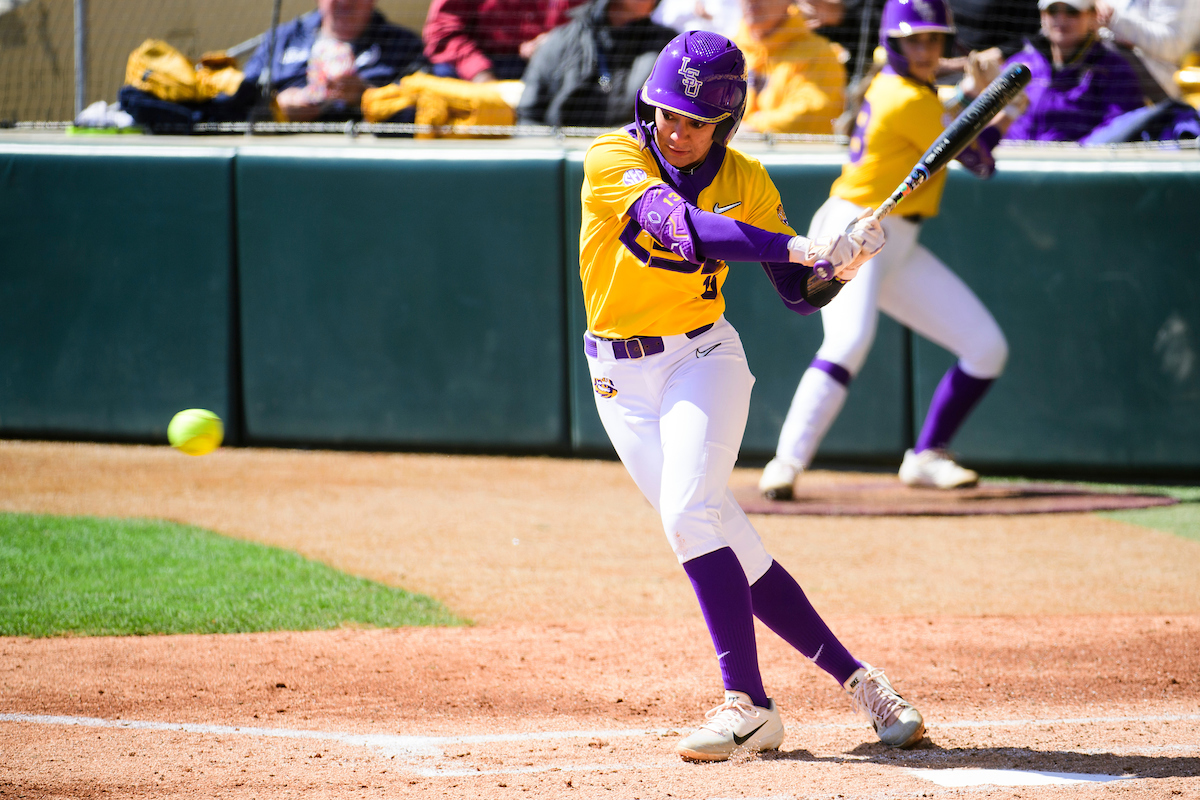 With the way she's been pitching over the later half of the season a five-run lead for LSU with Ali Kilponen in the circle has been as good as gold.
Instead of being able to finish in sole possession of fourth place in the Southeastern Conference standings the Tigers were dealt a jolt before the start of the league's postseason tournament with a 6-5 loss at Mississippi State on Sunday to conclude the regular season.
No. 21 ranked LSU (34-20, 13-11) finished in a tie with Florida and Kentucky but lost the tiebreaker with both teams and will instead be the sixth seed in this year's SEC Tournament which begins Wednesday at 11 a.m. The Tigers will face No. 11 seed Mississippi State (32-23, 10-14 in SEC) once again at Florida's Katie Seashole Pressly Stadium.
LSU scored a total of five unearned runs in the top of the second inning against State's winning pitcher Annie Willis.
Ali Newland drove in a run with a single and lead-off batter Danieca Coffey delivered her first homer of the season – a grand slam off an 0-2 offering from Willis with Newland, Cait Calland and Morgan Smith all aboard.
Willis (7-6) silenced LSU's offense the remainder of the way, retiring 13 of 14 batters until there was one out in the top of the seventh. Pinch-hitters Savannah Stewart doubled and McKenzie Redoutey was hit by a pitch when Willis struck out Coffey and got Ciara Briggs to ground out unassisted to the first baseman.
Kilponen, the winner in Friday's 9-2 game against State, didn't experience the same level of success against the Bulldogs two days later. State scored four times in the fourth, drawing to within a run, on Paige Cook's RBI-double, a two-run single to right from Mia Davidson and Allison Florian added a run on a passed ball.
The Bulldogs scored the game-winning run in the sixth when LSU elected to intentionally walk Davidson to load the bases and two outs when Moreno hit Kilponen's first pitch for a two-run single to right field.