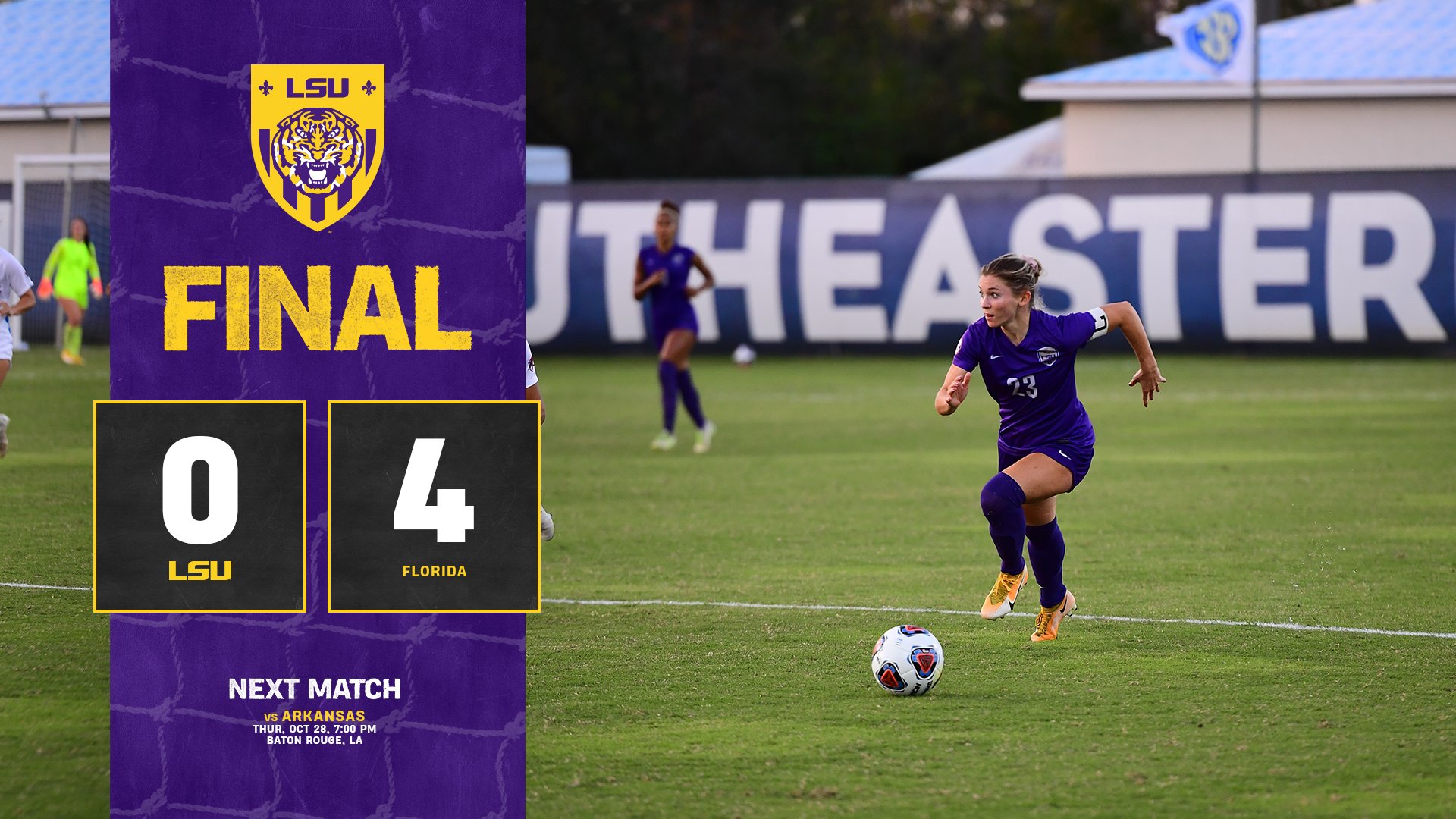 LSU's soccer season has come down to a do or die situation.
Unless the Tigers can defeat the Southeastern Conference champion Arkansas on Thursday at LSU's Soccer Complex at 7 p.m., their season will be over.
That's the scenario facing LSU after dropping a 4-0 decision at Florida on Sunday where the homestanding Gators scored three goals in the final 18 minutes of play at Dizney Stadium to pull away to the victory.
LSU (10-6-0 overall, 3-6-0) finds itself in 11th place in the SEC's overall standings. The top 10 teams advance to the league's postseason tournament Oct. 31-Nov. 7 in Orange Beach, Ala.
Both Florida (4-10-3, overall, 3-5-1) and Texas A&M (7-8-2 overall, 3-5-1) have 10 points and are tied for the final two spots to reach the conference tournament.
LSU matched a season-high four goals allowed, while getting shutout for the fourth time this season.
Florida grabbed a 1-0 lead in the 14th minute on what had the makings of a spectacular play from goalkeeper Mollee Swift on a long cross from Kit Logenski. Swift left her feet on the ball drifting toward the far post but lost control of the ball on the way toward the ground, enabling Madison Alexander to gain possession in front of LSU's Shannon Cooke and tuck the ball into the left corner.
LSU finished the half without a shot on goal.
Lofenski picked up her second assist of the match with a pass to Alivia Gonzales who buried a 17-foot shot into the right corner in the 54th minute.
The Gators' scoring spree continued in the 61st minute on a corner kick which Madison Young headed the ball into the left corner of the net and Lofenski scored her team-high fifth goal of the season with a penalty kick in the 71st minute after a foul in the box by Grace Haggerty.
Swift finished with five saves to increase her total to 61 on the season.