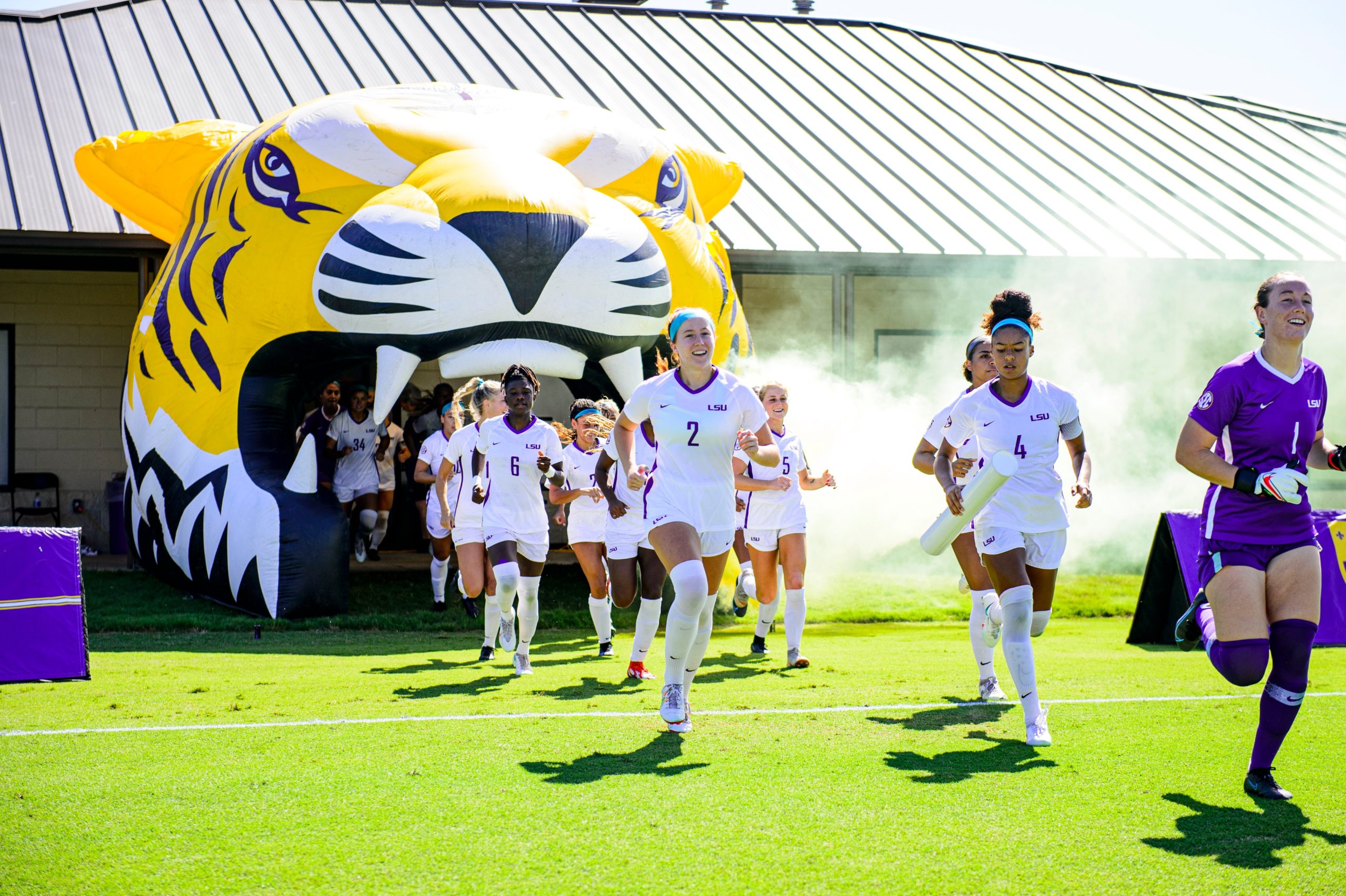 LSU's soccer returns home Thursday at 6 p.m. looking to regain momentum that's been lost in a season-long three-game losing streak. The Tigers (8-3-0, 1-3-0 in SEC) host Texas A&M (5-6-1, 1-3-0) in a league match at LSU's Soccer Stadium where admission is free.
LSU, in trying to raise awareness for breast cancer, will wear pink jerseys.
"We're excited to get back out there in front of our home fans," LSU soccer coach Sian Hudson said. "Glad we are playing at home on Thursday. It's going to be a big boost for us to have our fans behind us and cheering us on.
LSU and A&M have previously met 12 times over the last 11 years with the Aggies winning 11 times. The Tigers have pushed A&M given in their last two outings, losing by one goal in each contest.
In her last outing, Chiara Ritchie-Williams broke the LSU school record for most minutes played in a career on Friday night against Alabama. She played the full 90 minutes in the contest to move her career minute total to 7,828. She passed the previous record holder, Alex Arlitt (2011-15), who had accumulated 7,782 minutes of playing time.
"She's just an amazing individual on and off the field," Hudson said of Ritchie-Williams. "She's the ultimate teammate in the way she prepares herself for the game and how she helps those around her. She's played five huge years here for us and she's our heartbeat. What we do is a reflection of her."
Ritchie-Williams will have the opportunity to reach two other school records, games played and games started. In the event she's in the starting lineup, she would move into a tie for third place with Alex Arlitt for games played with 89 which is two off the school record. With a start in the match, Ritchie-Williams would get her 86th career start, fifth best in school history
Tinaya Alexander leads LSU in goals (7) and total points (17) and Alesia Garcia has five goals and 12 points. Rammie Noel and Alexander both have three assists apiece this season to tie for the team lead, and a total of 11 players have scored goals. Alexander's 0.64 goals per game rank No. 5 in the SEC and her 1.55 points per game rate as the eighth highest average in the conference.
Mollee Swift owns a record of 8-3-0 in net this season and is allowing a GAA of 0.81 which ranks as the third best average in the SEC.