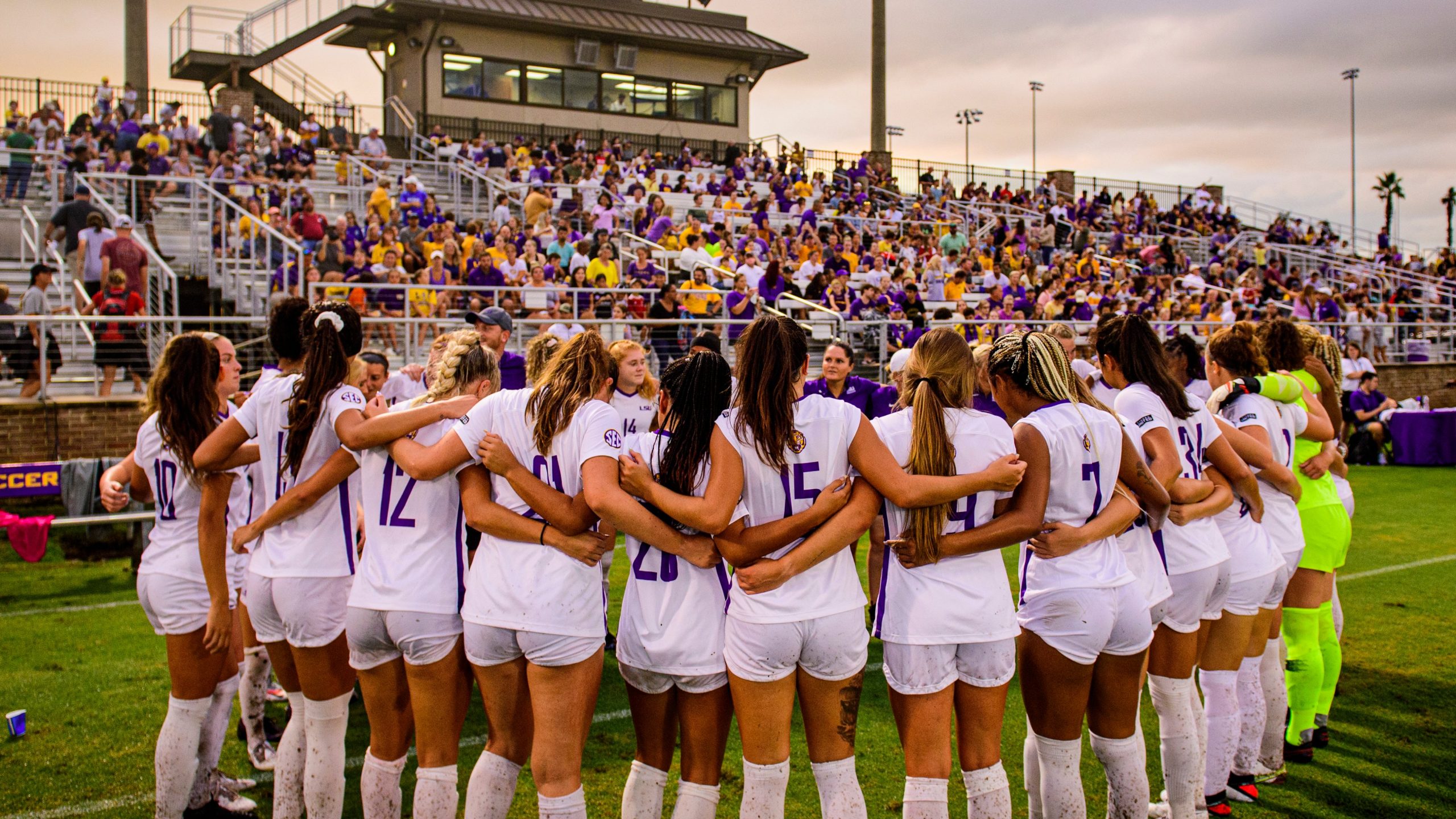 LSU soccer's team welcomes South Carolina for a Thursday night contest at LSU Soccer Stadium at 6 p.m. Admission is free.
The Tigers (9-5-0 overall, 2-5) go into their next-to-last home game with work to do in order to qualify for the SEC tournament Oct. 31-Nov. 7
LSU's currently in 11th place of one spot out of the tournament remaining games left at Florida (3-9-3, 2-4-1) on Sunday and first-place Arkansas (12-2, 7-0) on Oct. 28

LSU's Chiara Ritchie-Williams, who already is the school record holder for minutes played, will set LSU records in both games started and games played assuming she starts against South Carolina. It would represent her 89th career start and 92nd match played.
The All-SEC performer has been LSU's backbone dating back to the 2017 season when she arrived in Baton Rouge. Ritchie-Williams will pass up Malorie Rutledge (2006-09) in games started, and will climb above Melissa Clarke (2005-09) in total games played.

LSU goalkeeper Mollee Swift scored the game winner for LSU in the 1-0 win over Kentucky on October 14. Tinaya Alexander drew the penalty inside Kentucky's 18, and Swift stepped up to the spot a nailed home the penalty. It was the first goal by an LSU goalkeeper since 2013 when Megan Kinneman scored a penalty against No. 13 Southern California.
Thursday will be Pups at the Pitch. Fans can bring your dog to the game dressed in its best attire for a chance to win a prize and be recognized on the field at halftime. One dollar hot dogs and a wide variety of other concession stand items will be available for purchase. Gates open at 5 p.m.