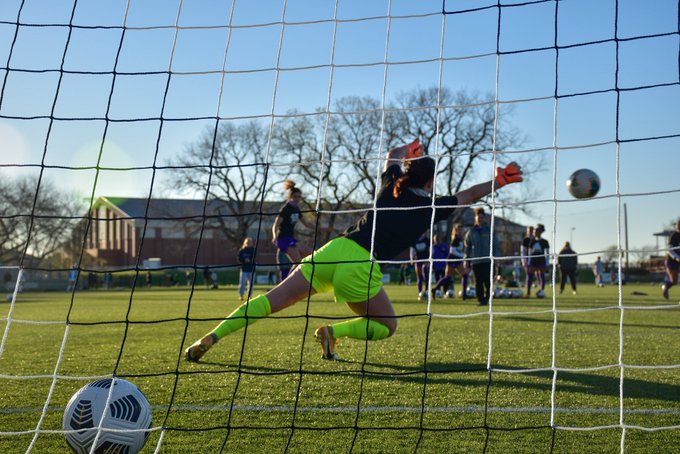 LSU's soccer team wrapped up a successful two-game road swing through Texas on Saturday with a pair of victories that enabled the Tigers to even their won-loss record with a match remaining.
LSU, which didn't pick up its first win until Nov. 13 in the SEC tournament, won for the sixth time this spring, and for the third straight time, with a 1-0 victory over Texas Tech in a neutral site match held at Texas Women's University in Dallas.
"Great team effort across the board," LSU soccer coach Sian Hudson said. "We managed the game for large periods of time and the way we kept possession and defended as a compact unit was immense today. To grind out two wins against Big 12 opponents on the road and play four games over the last eight days has been a tough stretch, but we're so proud of the players for playing well through it. Morale is very high all around at the moment."
LSU (8-8-3) began the trip with a 1-0 victory Thursday at Baylor. The Tigers conclude their season at home Friday against Texas at 7 p.m.
Shannon Cooke provided the difference in Saturday's encounter, scoring her second goal of the season in the 29th minute. Her 40-yard free kick deflected off a defender and into the net.
Cooke was one three players to register two shots in the match along with Tinaya Alexander and Wasila Diwura-Soale as part of LSU's 10 shots with four being on frame.
Sophomore goalkeeper Mollee Swift finished with four saves, improving her season record to 6-6-2 with her fourth shutout of the season and second in as many games.

Texas Tech (4-6-2) had eight shots with only two of those being on frame.
Cooke and Swift also shared top billing in LSU's one-goal win over Baylor.
Cooke scored in the 27th minute of the match and LSU's defense made it stand up.
After taking a couple of dribbles to get past a defender Cooke sent a well-struck ball that one-hopped inside the six-yard-box, eluding the goalkeeper into the right side of the net.
Both teams had 10 shots with LSU getting six of its shots on frame and Swift wound up with five saves.
"Mollee had a fantastic weekend, and her confidence is shining," Hudson said. "Her composure as she came out to collect balls in the back as well as her distribution has been phenomenal. The entire defense played tremendously this week and deserves both clean sheets. Overall, a great team performance across the board this week."