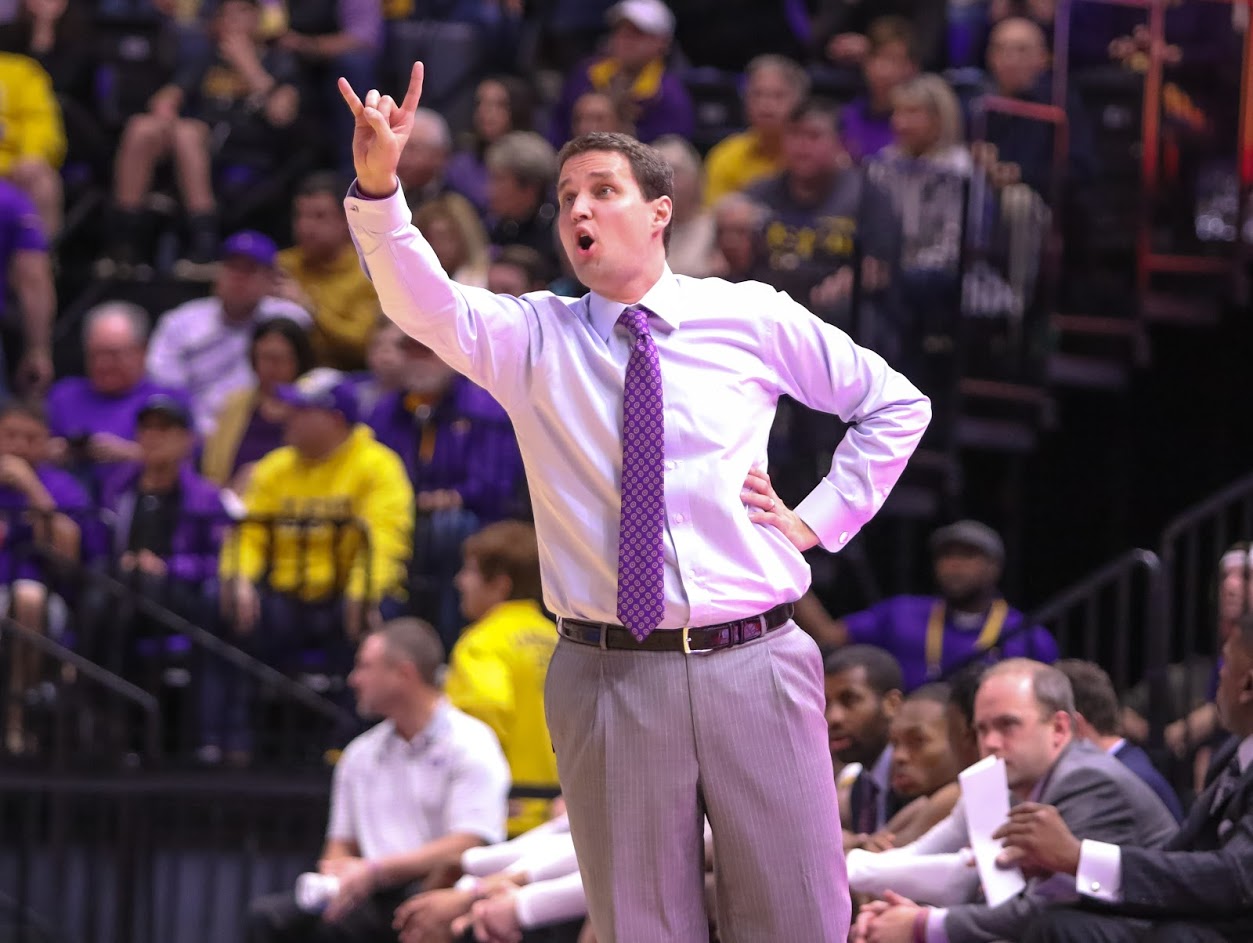 The NCAA delivered a Notice of Allegations to LSU concerning its men's basketball program under head coach Will Wade, Sports Illustrated's Pat Forde reported.
Wade most notably drew the ire of the NCAA nearly three years ago when a conversation with a young street agent, Christian Dawkins, was caught on an FBI wiretap involving the allege purchase of players.
"I've made deals for a lot of players who are good as him," Wade said on the wiretap, which became part of an HBO Documentary called "The Scheme" in March 2020. "I mean it was a (expletive deleted) hell of a strong-ass offer."
The player in question, Baton Rouge native JaVonte Smart of Scotlandville High School, signed with LSU and played three years for the Tigers between 2018-21 before opting for the NBA draft. He remains a part of the Miami Heat organization.
Wade met with reporters earlier Tuesday before the report surfaced and accompanied his team to Tampa, Fla. where the Tigers (21-10) are the fifth-seeded team and will face either Mississippi State or Missouri at approximately 1:30 p.m. Thursday in the second round of the SEC Tournament.
The school, nor Wade, commented on the story. Wade remains the team's coach at an annual salary of $2.5 million through June of 2023.
Depending on the findings in the NCAA's report, which was derived from its Competitive Case Unit, Wade could be terminated and not receive any of his remaining salary if either a Level I or Level 2 violation is brought against him.
LSU will have time to file an appeal of the Competitive Case Unit, a part of the Independent Accountability Resolution Process (IARP) that has handled LSU's infractions case. They've also interviewed for two days this season and can also administer a response where the NCAA can either absolve Wade or deliver possible punishments resulting in probation or sanctions of both programs.
The NCAA also interviewed an unnamed assistant coach this season as well.
The NCAA also has decided to lump both its findings into one case against LSU's football and basketball programs instead of following the school's wishes to hear the cases separately.
The football program self-imposed sanctions in hopes of leniency from the NCAA last year by restricting the number of recruiting contacts/visits by the head coach Ed Orgeron, reducing the number of scholarships by three in both the 2020 and '21 classes and a bowl ban on the '20 team that finished 5-5.