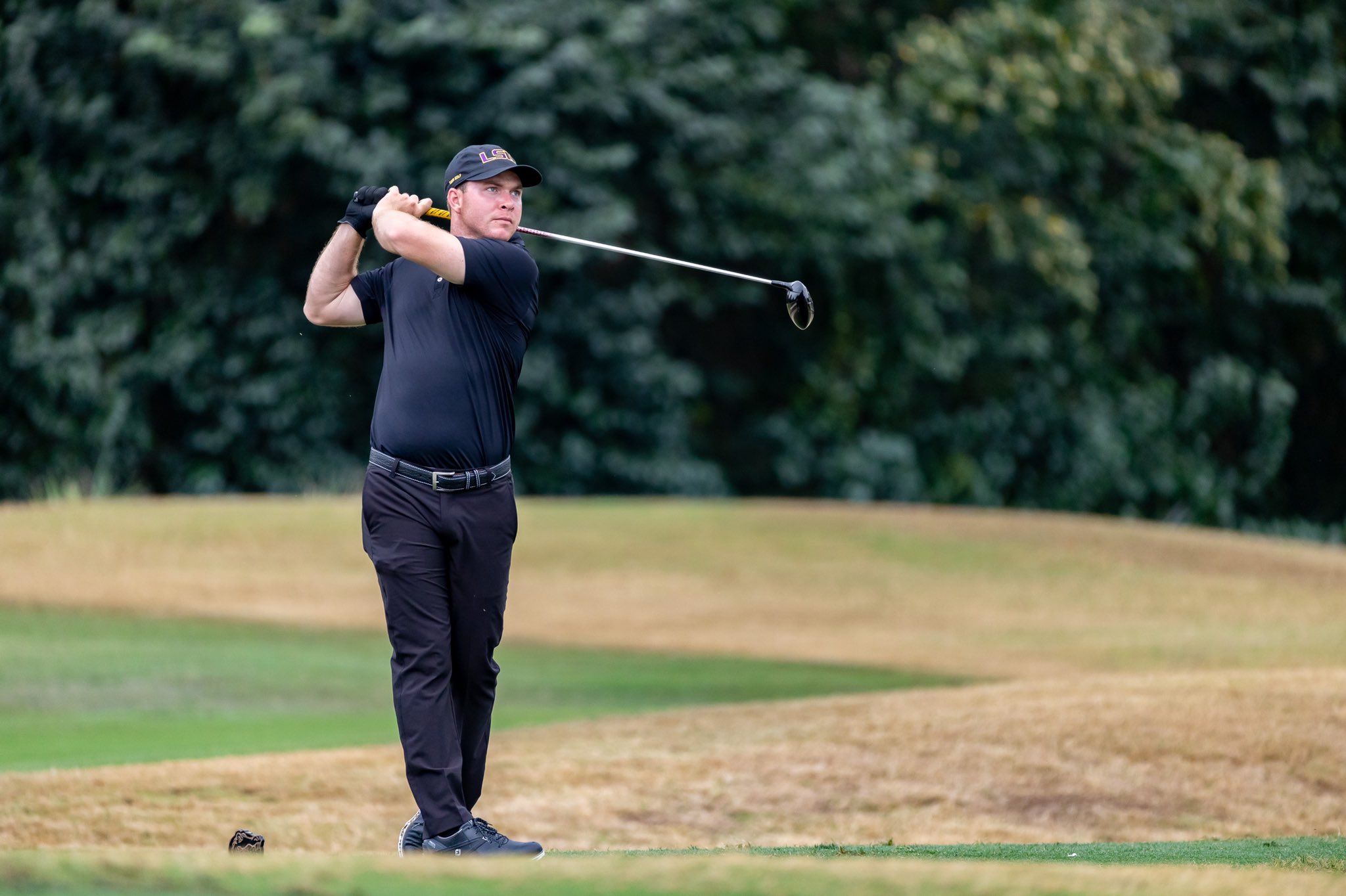 LSU men's golf team finished fourth in SEC Match Play after losing to eventual champion Arkansas in the semis and to Georgia in the third-place consolation match on Tuesday at the Shoal Creek (Ala.) Club.
The Bulldogs pounded LSU 4½ to ½ with the Tigers' freshman Cohen Trulio getting the half point after tying Georgia's Maxwell Ford.
Georgia's Nic Cassidy beat LSU's Nicholas Arcement 4 and 3 as did Georgia's Trent Phillips did against Michael Sanders. Ben Van Wyk of the Bulldogs handled LSU's Garrett Barber 3 and 2 while Georgia's Buck Brumlow finished 1-up on LSU's Trey Winstead.
The Tigers have one fall tournament left next Sunday through Tuesday as they compete in the Tavistock Collegiate at the Isleworth Golf and Country Club in Windermere, Fla.