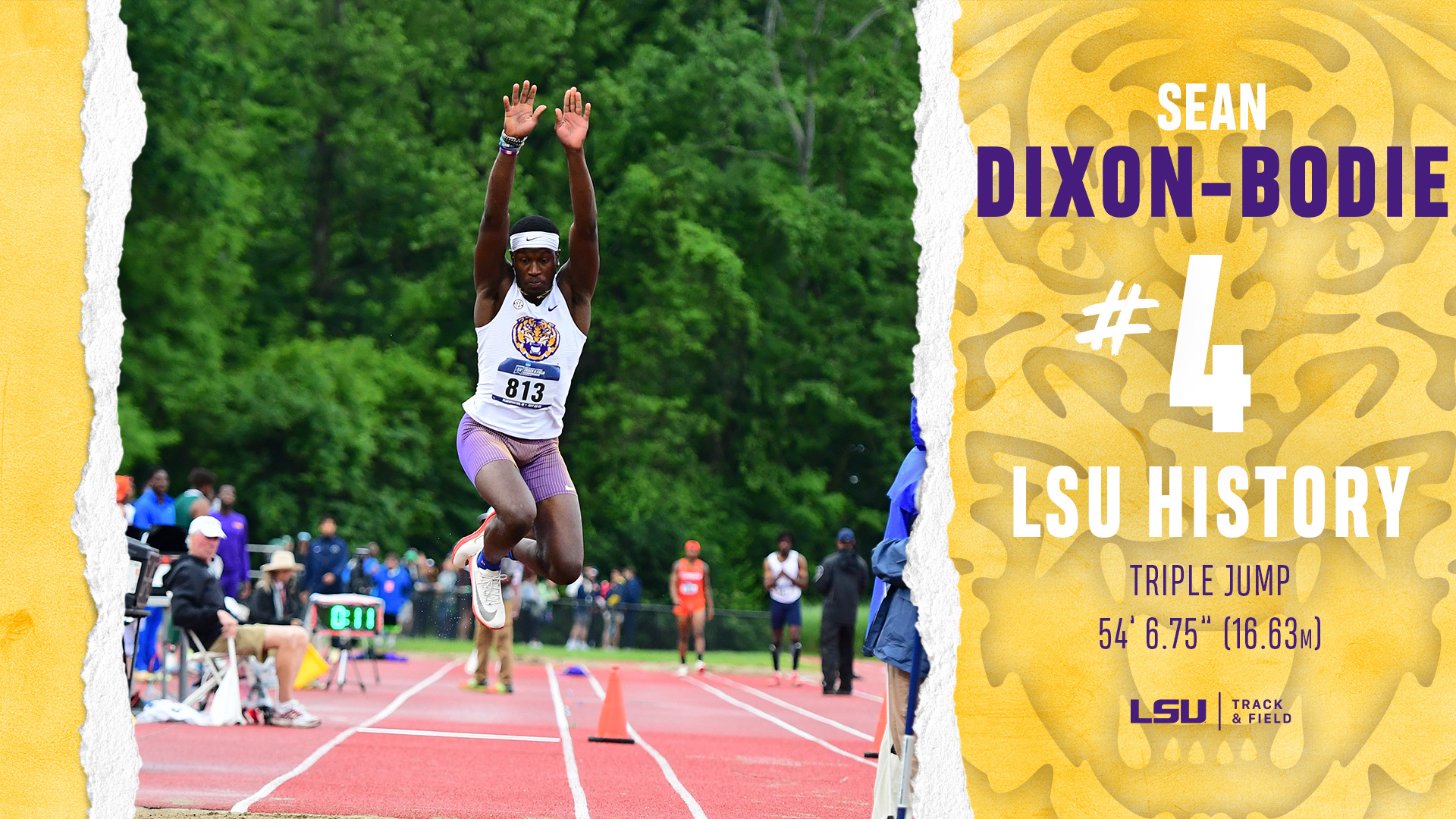 BLOOMINGTON, Indiana – The No. 5 LSU men's track and field team improved its number of entries for the 2022 NCAA Outdoor Championships with seven additional athletes qualifying during Friday's NCAA East Preliminaries at the University of Indiana.
Triple jumpers Sean Dixon-Bodie and Apalos Edwards went 1-2 in their specialty with Dixon-Bodie producing a jump of 54 feet, 6 3/4 inches in the opening round. It was also a career best effort that moved him up to No. 4 in school history.
Edwards notched a mark of 53-1 3/4 for the runner up spot.
Eric Edwards Jr. cruised to a time of 13.41 to win his quarterfinal heat and advance to the NCAA meet in two weeks. Sean 'Squirrel' Burrell, the 2021 NCAA champion in the 400 hurdles, clocked a 50.37 to win his quarterfinal heat in order to secure a spot at the NCAAs.
LSU picked up qualifiers in the short sprints from Da'Marcus Fleming (10.12, 100 meters) and Dorian Camel (20.53, 200 meters). The Tigers also gained an additional qualifier from their 4×400 relay team (Camel, Burrell, Aaron Smith, and Ashton Hicks) with a time if 3:03.02 to finish third out of 24 teams.
Up Next
The fourth and final day of the NCAA Prelims take place on Saturday. The LSU women will have 19 chances to earn spots to finish in the top 12 to make the NCAA Outdoor Championships.