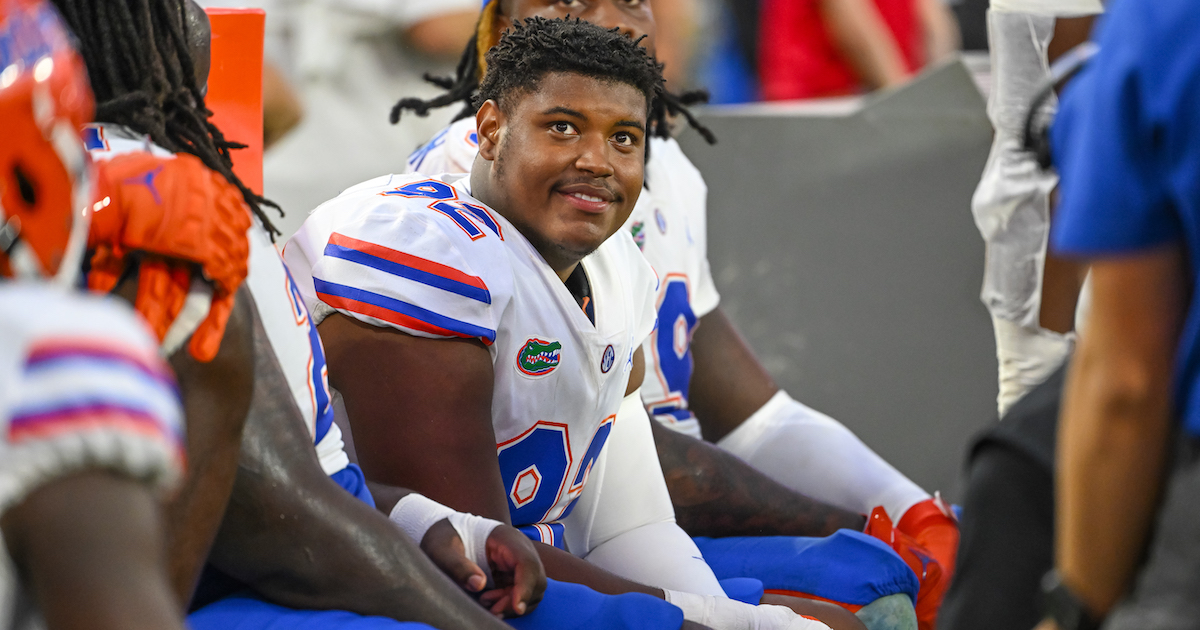 LSU, which was set to take a big hit to its defensive front next season, was able to replenish that position somewhat on the eve of the NCAA early signing period.
The Tigers, who are losing BJ Ojulari and Jaquelin Roy to the NFL Draft and senior Ali Gaye, added commitments Tuesday from the NCAA transfer portal in Louisiana native Jalen Lee of Florida, edge rusher Bradyn Swinson and defensive end Paris Shand all three players indicated on social media.
They join Alabama wide receiver/kick returner Aaron Anderson of Ed Karr as transfer portal additions that will sign with the Tigers.
Lee was once committed to LSU in 2019 under then head coach Ed Orgeron during his senior year at Live Oak High but parted ways and signed with Florida.
The 6-foot-2, 299-pound Lee was a role player for the Gators and special teams contributor and played in 25 games during his career with 19 tackles, three tackles for loss, a sack and forced fumble. He played in 12 games in 2022, including in a 45-35 loss to LSU, and was responsible for eight tackles at nose guard and tackle.
Lee, who has two years of eligibility left, was a two-time All-District 4-5A selection for coach Brett Beard at Live Oak.
The 6-4, 245-pound Swinson, who has two years of eligibility, made 35 tackles, 5 ½ tackles for loss and three sacks in three seasons. The native of Douglassville, Georgia-Chapel Hill was credited with eight tackles in 2022.
The 6-5, 290-pound Shand, a native of Toronto, Canada who prepped at The Loomis Chaffee School in Windsor, Connecticut, made a career-high 23 tackles (season-high five against Mississippi State) with 2 ½ tackles for loss, forced two fumbles and recovered a fumble in nine games (seven starts) in '22.
Over his three-year 29-game career, Shand registered 41 tackles, 5 ½ tackles for loss for minus-24 yards and five sacks for minus-23 yards.
Shand also competed in basketball and track in high school where he was a member of the Team Canada basketball team in 2017. His father Kevin played college basketball at Duquesne and professionally for 13 years.