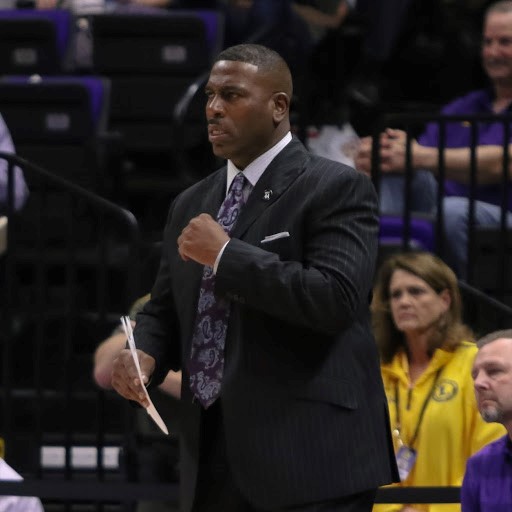 With LSU coach Will Wade still serving an indefinite suspension, the Tigers' interim head coach Tony Benford resumed his duties Monday as he filled Wade's normal slot in the post-regular-season Southeastern Conference Men's College Basketball Teleconference.
In it, he discussed LSU's successful week to clinch the conference championship, the status of Javonte Smart and Naz Reid and how he plans to approach this week of practice leading up to the SEC Tournament.
Benford said he also spoke with Wade "briefly" on Sunday night, but he didn't divulge much about the details of the conversation.
As far as Smart goes, he said there was not much to report, but he indicated that the team may receive an update as soon as tomorrow.
"We don't have have an update on that," Benford said. "Hopefully we have an update tomorrow morning or tomorrow afternoon sometime. We'll see."
Benford said that he doesn't have an official update on Reid either, but hoped to receive confirmation later Monday that he could play in Friday's quarterfinal game after missing the season finale with an injury sustained late in LSU's 79-78 victory against Florida.
A source told Tiger Rag prior to the game hat Reid's absence mostly served as a precautionary measure.
"He's feeling a lot better," Benford said. I think he's going to see the doctors again to day. Hopefully he'll be ready to go. We'll continue to monitor the situation."
Benford also said he hasn't heard any update on Wade's suspension, saying he and the team are preparing for the weekend as though Wade will be absent.
"I haven't been told otherwise," Benford said. "Me and the other coaches like (Greg) Heiar and (Bill) Armstrong haven't heard that I'm not going to be, so we're just preparing like we did going into the Vandy game."