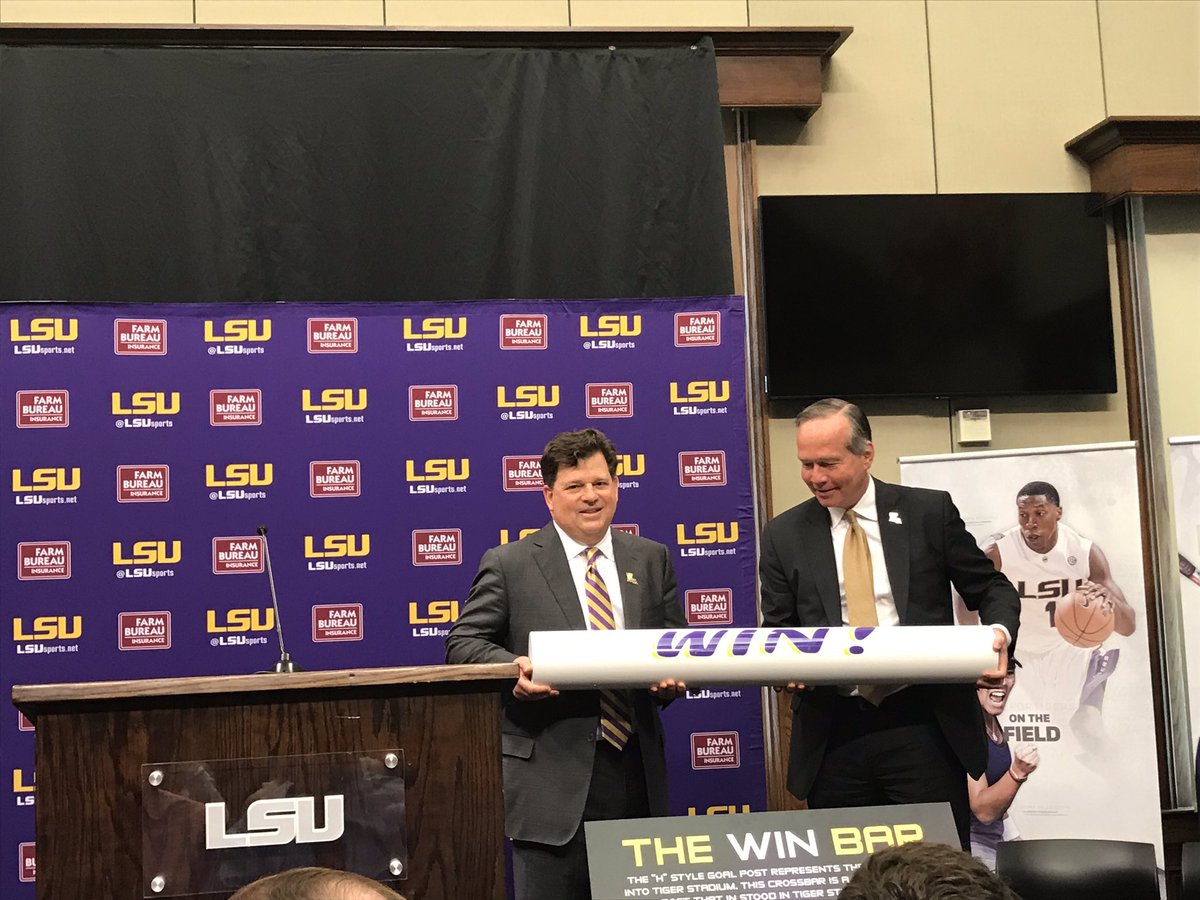 Bayou Traditions, a Baton Rouge-based collective launched today to empower Name, Image, and Likeness opportunities for LSU student-athletes, has been named the official collective of LSU Athletics, after entering into a historic partnership through LSU Sports Properties.
This first-of-its-kind partnership allows Bayou Traditions to capitalize on LSU's brand and marketing assets to maximize NIL branding, education, and opportunities for student-athletes. The partnership – negotiated by Playfly Sports, LSU's multimedia rights holder – also makes Bayou Traditions the presenting partner of LSU GOLD, the department's in-depth digital content platform providing unrivaled content and unprecedented access to the Tigers for thousands of fans across the globe.
"Bayou Traditions is a new way LSU fans can support the success of our championship athletics programs and our elite student-athletes in the NIL era," Director of Athletics Scott Woodward said. "Just as Tiger fans' philanthropic support of TAF continues to provide student-athletes with a world class experience, their additional support of Bayou Traditions will help us empower our student-athletes to build their brands, support their families, and give back to their communities."
"We are thrilled about this historic partnership, because it will both enable our student-athletes to enjoy success during their collegiate careers and also set them up for greater success when their careers are finished. It also provides the best fans in college sports the opportunity to get involved and help keep LSU at the forefront of NIL."
Bayou Traditions will enable fans to contribute to the NIL efforts of LSU student-athletes through a number of offerings, including one-time and monthly contributions. Each level of support will unlock additional benefits for fans. As the title sponsor of LSU GOLD, Bayou Traditions will help educate student-athletes on brand building through a platform consumed by an engaged, loyal, and passionate audience.