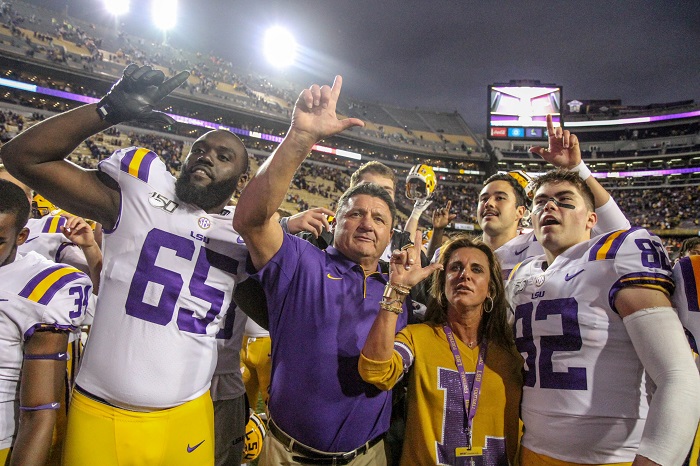 The LSU football team will enter its long-awaited game with Alabama in prime position to make the College Football Playoffs.
The CFP committee named the Tigers as the No. 2 team in the country going into the biggest game of the year against the Crimson Tide, which ranks No. 3 in the rankings.
LSU's resume is bolstered with wins against Florida, who ranks No. 10 in the new rankings and Auburn, who comes in at No. 11. While impressive at the time, the Longhorns' three losses this season may have kept the Tigers out of the No. 1 spot.
Ohio State earned the top spot in the rankings with a dominant performance through eight games this season without a close game on the schedule so far.
Rounding out the Top 4 was Penn State, who will take on the top-ranked Buckeyes on Nov. 23.