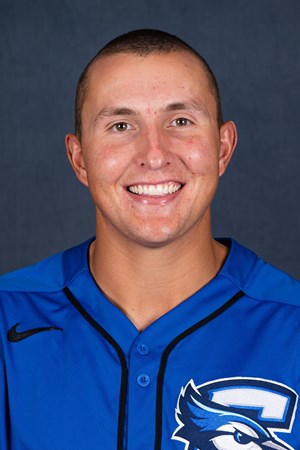 First year baseball coach Jay Johnson may have addressed one of his more dire needs for the 2023 season.
Two-time Big East Conference Pitcher of the Year Dylan Tebrake of Creighton announced on his Twitter page Saturday that he was transferring to LSU as a graduate transfer.
"Excited to announce that I will be grad transferring to Louisiana State University. Can't thank everyone @CU_Baseball enough for everything they have done for me. Excited for this next chapter!"
The only catch for the Tigers will be whether they can actually get the 6-foot-3, 225-pound right-hander to campus. He's expected to command plenty of attention from Major League Baseball teams, who conduct their annual draft July 17-19.
There weren't any secrets which direction Johnson would turn to to improve his roster for next season after LSU lost 8-7 to Southern Mississippi in a June 4 NCAA Regional championship game.
Tebrake left Cold Spring, Minnesota, as the state's No. 7 prospect as a senior at Rocori High School and emerged as the Big East's top pitcher over the past two seasons at Creighton, which was 31-18 in 2022. He's a prospect with a four-pitch mix with a fastball (93-96 miles per hour), slider (82-85), change-up (82-84) and curveball (77-80).
Tebrake was selected as a second team All-American by Collegiate Baseball this past season, after leading the Blue Jays with an 8-2 record, a 2.71 ERA and 115 strikeouts in 93 innings while limiting opponents to a .211 batting average.
He also enjoyed a stellar 2021 season with an 8-0 record and 75 strikeouts in 72.2 innings of work.
Tebrake's career totals since 2019 include a 21-5 record, 2.84 ERA, 37 starts in 39 appearances, 230 strikeouts in 222 innings with 60 walks and an opponent's batting average of .212.