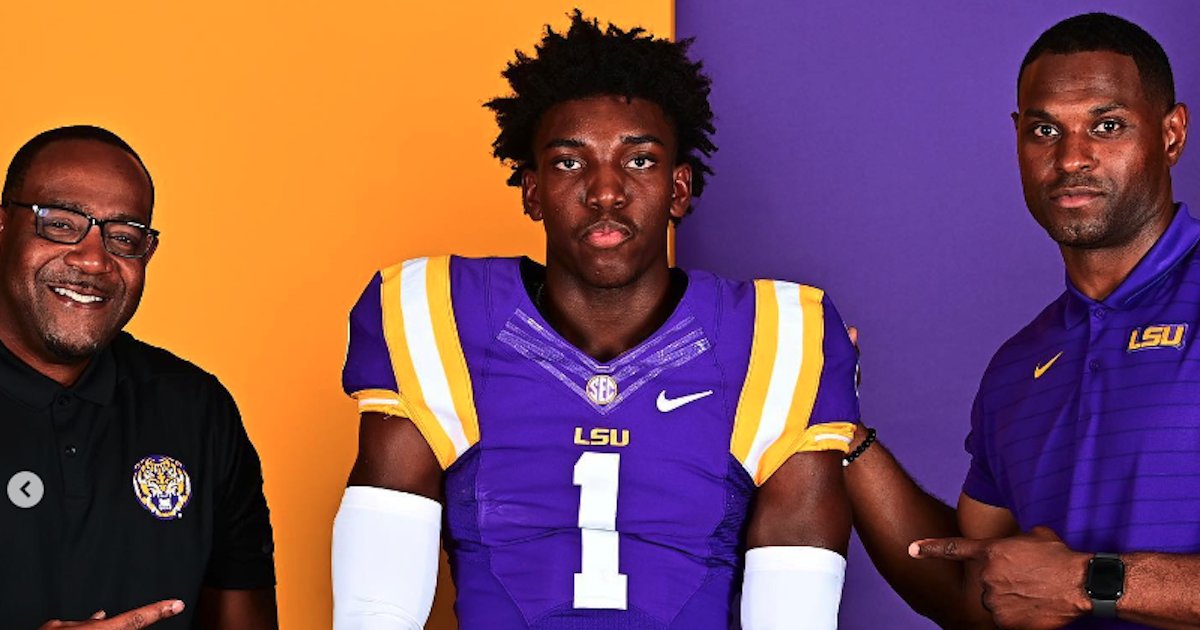 LSU may have been late to the start of the recruiting party for three-star wide receiver Kyle Parker. But the Tigers spent the past month making up for lost time which paid huge dividends.
After offering a scholarship to Parker in early June, the Lovejoy High School speedster from Lucas, Texas made an official visit to LSU where he worked out at the Tigers' camp under the guidance of wide receivers coach Cortez Hankton.
Two weeks later, the 5-foot-10 1/2 , 180-pound Parker announced Thursday on his Twitter page that he was committed to LSU, outfitted in a full Tigers uniform.
"It came down to two reasons: the success of players at the wide receiver position at LSU and family," Parker told On3Sports. "All those schools are similar because they all have good coaches that I feel would help me improve, but family is very important to me and that is what put LSU over the top. Since I follow LSU, there were some things that I already knew. The most important things to me were the system being a good fit for my style of play and the most important thing was how I felt when I was around the coaching staff and on campus. It might have been quick, but they just did a really good job."
Parker represents the sixth commitment in an LSU class ranked No. 41 nationally by 247Sports. He's also the first wide receiver in the Class of 2023 and second prospect from Texas to pledge to the Tigers after Class of 2024 safety Maurice Williams III from Shadow Creek-Pearland committed on June 18.
Parker, whose father is an LSU graduate and has family in New Orleans, chose the Tigers over Texas, Louisville, Oklahoma State and SMU. He made official visits to Louisville, Oklahoma State and Texas.
He earned first team All-District 7-5A Division II honors in 2021, catching 47 passes for 790 yards and 11 touchdowns. He also exhibited his athletic ability on special teams with 22 punt returns for 403 yards (18.3 yards per return) and two touchdowns for Lovejoy (12-2) which advanced to the fourth round of the state playoffs.
Parker is rated as high as the nation's No. 43 wide receiver according to On3Sports and No. 55 prospect in Texas. He was clocked at 10.89 seconds in the district track meet.
"My dad is an LSU alumni, so I grew up watching them all my life," Parker said. "When I was younger, I'd spend my summers in Louisiana with my grandparents and cousins. We were all close in age so all we did was play ball. The official visit to LSU was cool because my grandparents were able to come, too. That was important to this process because this was the one visit they could make."