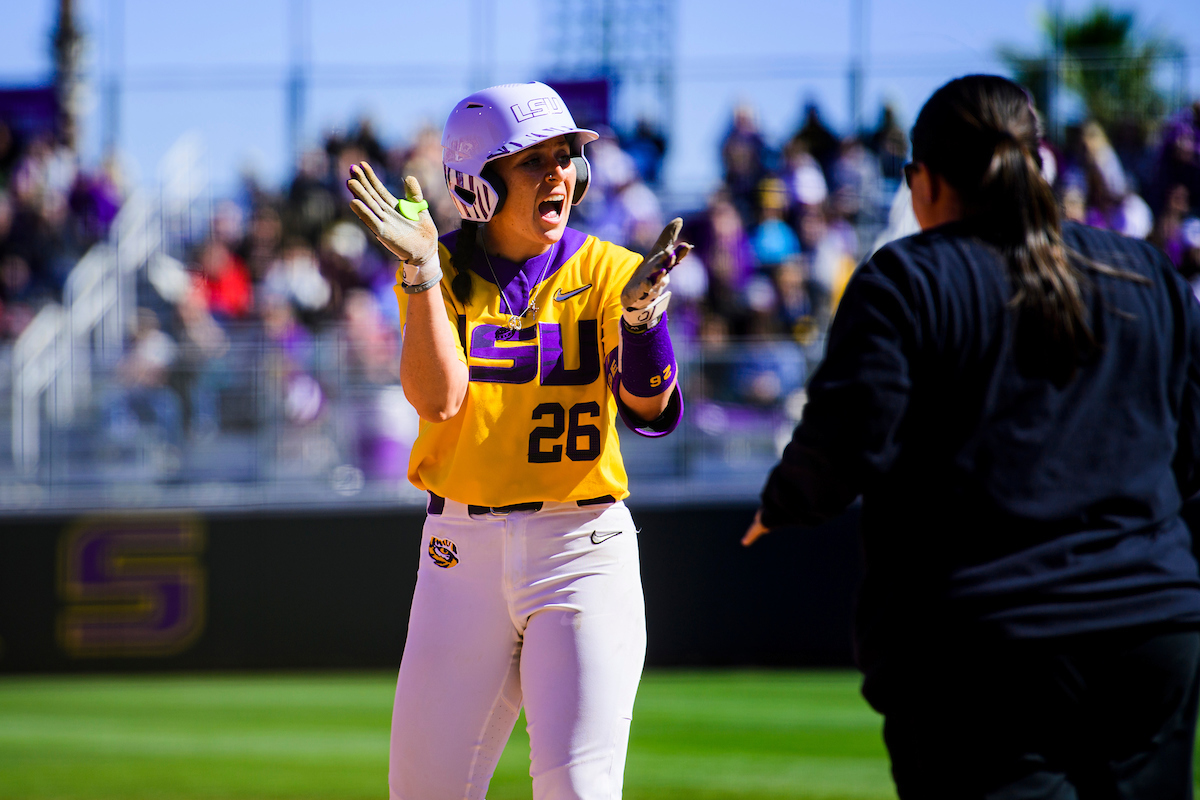 LSU found itself down to its final two outs and down a run in Sunday's seventh inning when ninth-place batter Sydney Peterson found good fortune.
Peterson singled to center field and moved to second on an error, pinch-runner K.K. Madrey stole third and scored on Danieca Coffey's RBI-single up the middle to tie the game.
No. 21 LSU took advantage of its new life and scored four times in the top of the eighth, including a home run from catcher Morgan Cummins, and staff ace Ali Kilponen turned in a complete-game effort in a 9-5 victory Sunday to close out the team's series win at UGA's Jack Turner Stadium.
The Tigers (30-17, 10-8 in SEC) won their third consecutive series and second straight on the road going into Tuesday's home game against McNeese State at 6 p.m. on the SEC Network.
The series win left LSU tied with Georgia (37-11, 10-8) for fourth place in the league's standings.
Once LSU tied the game at 5-all and sent the game to extra innings, pinch-hitter Morgan Smith provided the go-ahead run when pinch-runner Karrington Houshmandzadeh scored from third on an infield single. Smith sent a one-hopper up the middle and beat the throw of shortstop Elie Armistead.
Cummins followed with a two-run homer to left field – her second of the season – and Georgia starting pitcher Madison Kerpics (16-5) was replaced after a walk to Peterson. Reliever Britton Rogers allowed a single to Coffey (2-for-5) and Briggs (2-5) followed by slapping an RBI-single to deep short that enabled Peterson to score.
Kilponen (16-4) kept Georgia scoreless after allowing five runs in the second inning that included a pair of homers. She yielded nine hits, five earned runs with six strikeouts and three walks in a 153-pitch outing.
LSU trailed 5-0 until the third when Clark hit her second grand slam of the season on a 1-2 pitch from Kerpics to left-center field. The Tigers had two outs when they loaded the bases on a pair of infield singles from Cummins (2-3) and Briggs and Taylor Pleasants walked on a 3-2 pitch.