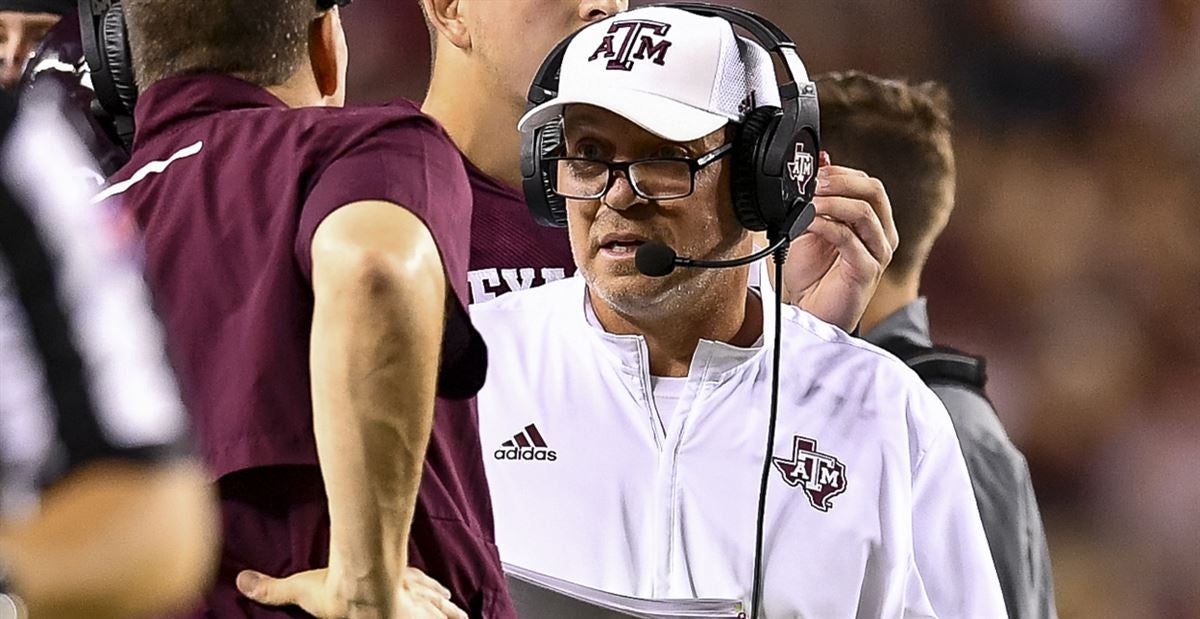 The SEC's slogan 'It Just Means More' was never borne out so obviously as in the dustup between Alabama coach Nick Saban and Texas A&M's Jimbo Fisher.

LSU fans have a history with both, a more visceral one with Saban and a wishful one with Fisher. So, it must have been pleasing to sit back and watch the two former LSU coaching staff mates verbally pull hair and gouge eyes in search of the high ground in this conflict.

Saban admitted he shouldn't have singled out Fisher. That doesn't mean he didn't do it on purpose. He never does or says anything without careful planning and purposeful intent. He hates losing even in those mythical recruiting ratings where Jimbo one-upped him with the Aggies' 2022 recruiting class.

Saban is usually the one responding to other coaches' accusations or complaints about his practices, but this was a well-aimed, preemptive strike and yes, he used the term "bought" to describe the A&M class for extra emphasis. But I don't think even Saban expected the vehemence of Fisher's return of serve. It sounded like a lot of things Fisher has been holding back, i.e., the comment about Saban thinking "he is God" and "someone should have slapped him."

Just two good old West Virginia boys trash talking each other.

Give Jimbo the win, not only on volume and creativity, but for getting Saban to walk back on what he said. It's out there now but really it always has been. What is happening now with the NIL making paying players OK is simply the business of college football being practiced in the light.

It's going to make for an interesting game Oct. 8 when the Aggies go to Tuscaloosa and Alabama has a chance to avenge its upset loss last year. CBS noticed and declared that as the date for its prime-time doubleheader. Anyone who wants to bet it will be A&M-Bama is going to have to give odds.

I'm certain, as intelligent as he is, Saban is aware of the irony every time he complains about the state of college football right now and the lack of control coaches have with the transfer portal and NIL. But there is no coach in college football that has professionalized college football more than Saban, not even one who is close.

Saban came to LSU with only the third million dollar salary in the nation before coaching a game and started telling LSU boosters what they needed to do to maximize their resources. It started with an academic center for athletes, something Saban said would stop athletes from simply majoring in eligibility. How's that for irony? That's exactly what academic centers do, help players major in eligibility.

That was followed by immediate plans for "Sabanville," the new football operations building next to the practice field. It was finished just in time for Les Miles to move into it for his first season.

In the 22 years since LSU hired him, Saban has used the NFL model, hiring an army of analysts to take the load off of assistant coaches, who could then concentrate on coaching players and recruiting. All the game and practice film break downs were handled by those who serve as a ghost staff.

The college football elite bought in and left a lot of other Division I programs far in the distance in spending, which no doubt will lead to a separation of the Power 5s, either into a football only association outside the NCAA or a super classification within it.

Certainly, significant change is already here and still evolving. TV deals, conference realignment and the playoff questions are all merging into a total transformation of the sport. Fans will have to get used to it. Some football coaches have decided not to. That's why some notable coaches have gotten out and it may ultimately hasten the 70-year-old Saban's departure down the line.

College football would do well to listen to Saban's ideas. He has good ones and will no doubt be consulted. Just watch out for those preemptive strikes.