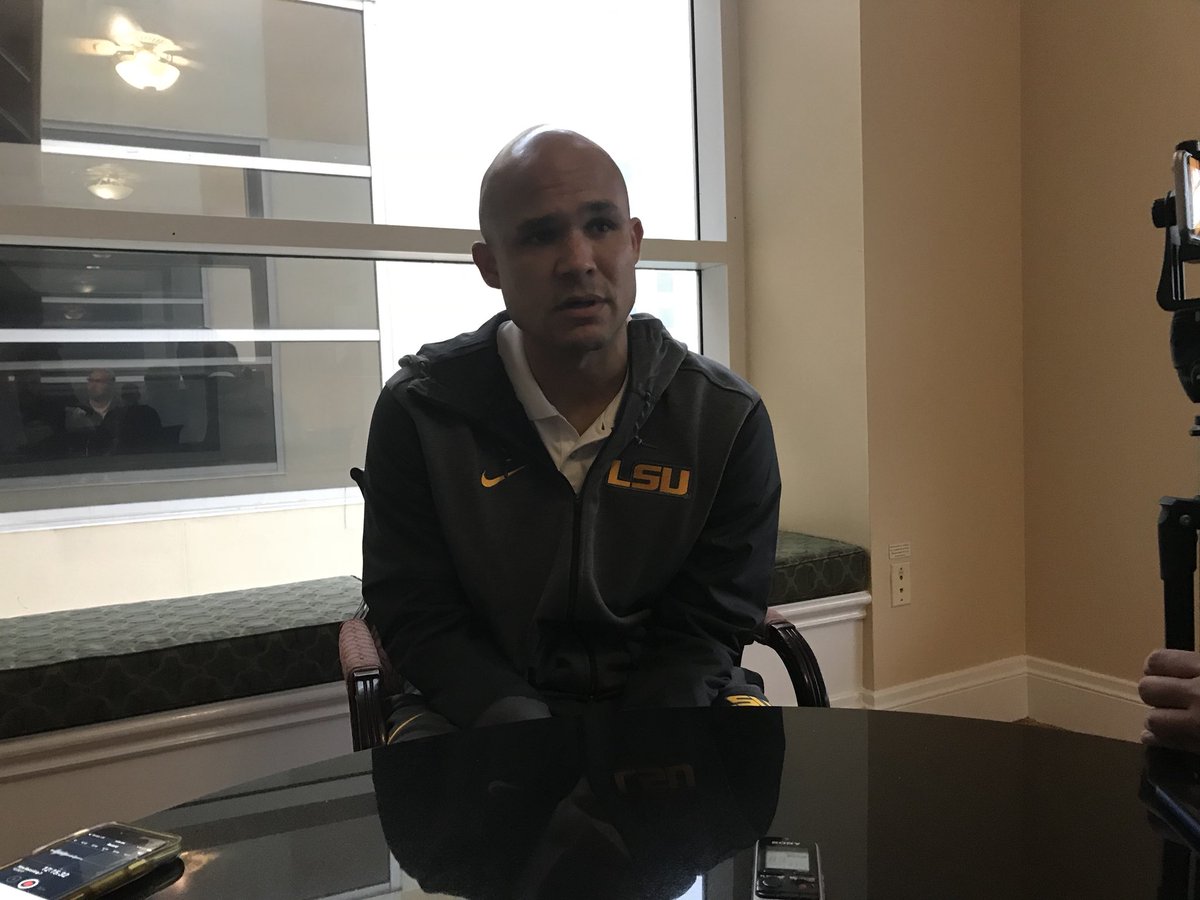 Dave Aranda doesn't watch football like the rest of us.
His work breaking down film and devising opponent-specific gameplans has become the stuff of legend after just one season at LSU. Given multiple weeks to prepare, he suffocated Louisville and its Heisman Trophy-winning quarterback Lamar Jackson in the Citrus Bowl.
Sticking to his core beliefs in repetition and diligent note taking, Aranda revealed that he'll typically watch a given piece of film three times, and each time he'll focus on studying a different aspect.
Here's a brief glimpse inside the film room in the ace coordinator's own words.
WATCH ONE
"Especially during game weeks, I want to see the personality of that offense. You're really trying to set a profile for that offense. You want to see that in previous instances, this offense has done this. What an offense does against pressure packages or how they respond when rattled. What an offense does when it feels it's in control of a game. You're trying to figure out these things as if to write a personality profile of the offense. From there you try to predict what could happen in given situations. Then you read back on the guys that're calling the plays and their lineage. Who they learned from and what their personality is. That's all relatable information."
WATCH TWO
"The first thing is kind of a coaches realm, and then you start on the players realm. You'll notice that if a team is running through a certain gap scheme, the linemen might have a slightly larger split. You'll notice he widens his stance while on the other side, where the guys are down blocking, they have all their weight on that front hand. Heels off the ground, weight on their toes and a forward lean. You can figure out who is the quarterback's go-to receiver, and his positioning will help you determine if the quarterback is going to look left or right. So things like that and just anything you can pick up from the player mannerisms."
WATCH THREE
"The final focus would just be plays. You're looking for things like against this front they like this running play or against that coverage they'll adjust right into coverage beaters. So if you're in one-high (safety), they might try to rub or pick you and if you're in two-high, they're going to run post routes. Whatever it is. As you're watching it, you can look at it three times and see those three different things. So the more you do it, the more you can see all of those at one time."