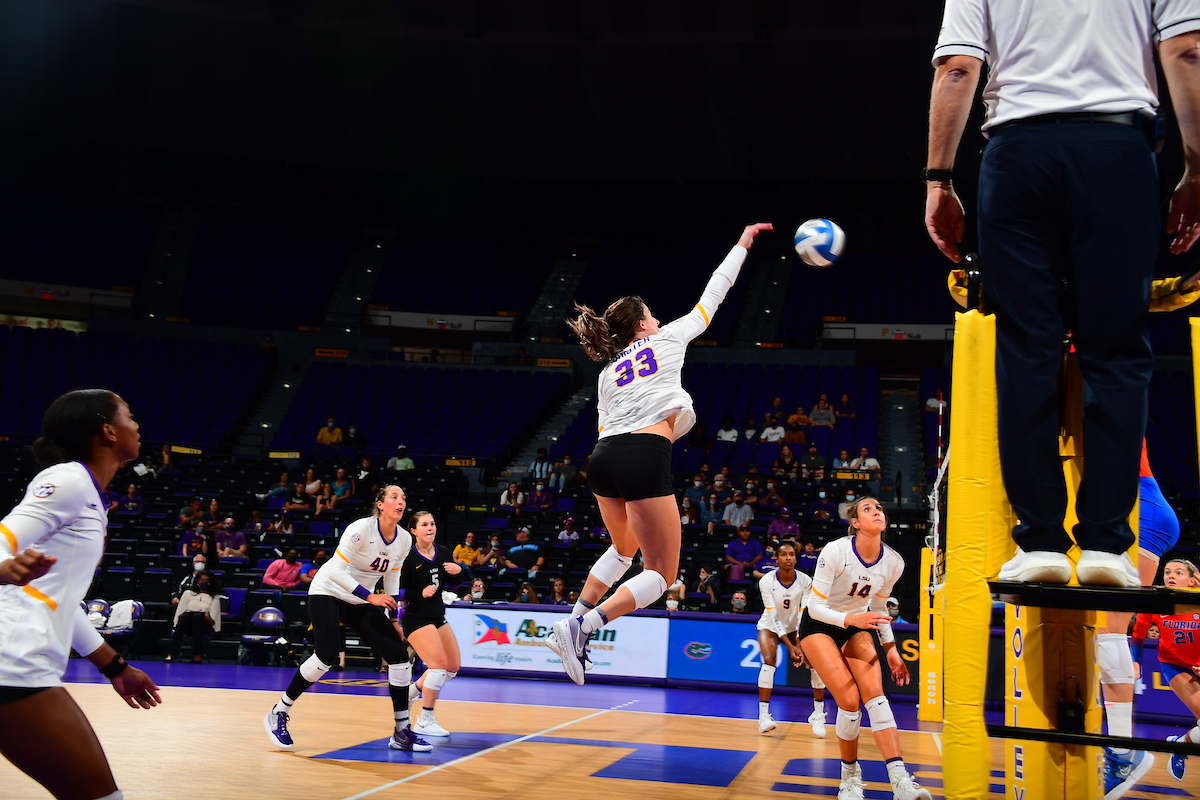 LSU's volleyball team won its first set over 16th ranked Florida, 25-22 but lost the next three 17-25, 18-25 and 19-25 on Saturday afternoon in the Pete Maravich Assembly Center.
The Tigers (6-9, 2-4 SEC) were led by outside hitters Kylie DeBerg, who had 13 kills and two blocks, and Sanaa Dotson, who contributed 10 kills on a .435 kill percentage.
Outside hitter Hannah Brister played in the final two sets and clocked eight kills and a hitting percentage of .438. Setters Ella Larkin and Karli Rose handed out 19 and 18 assists, respectively.
LSU held Florida to a hitting percentage of .214, well below their season average of .299, behind 12 blocks. Florida served well however with seven service aces, while the Tigers finished with no aces.
Middle blocker Lauren Forte led the Gators (11-5, 4-1 SEC) with 15 kills on 23 swings and just two errors (.565) and added four blocks. Outside hitter Merritt Beason followed with 13 kills, and outside hitter T'Ara Ceasar rounded out the top hitters and had a double-double with 12 kills, 20 digs and had a match-high three aces.