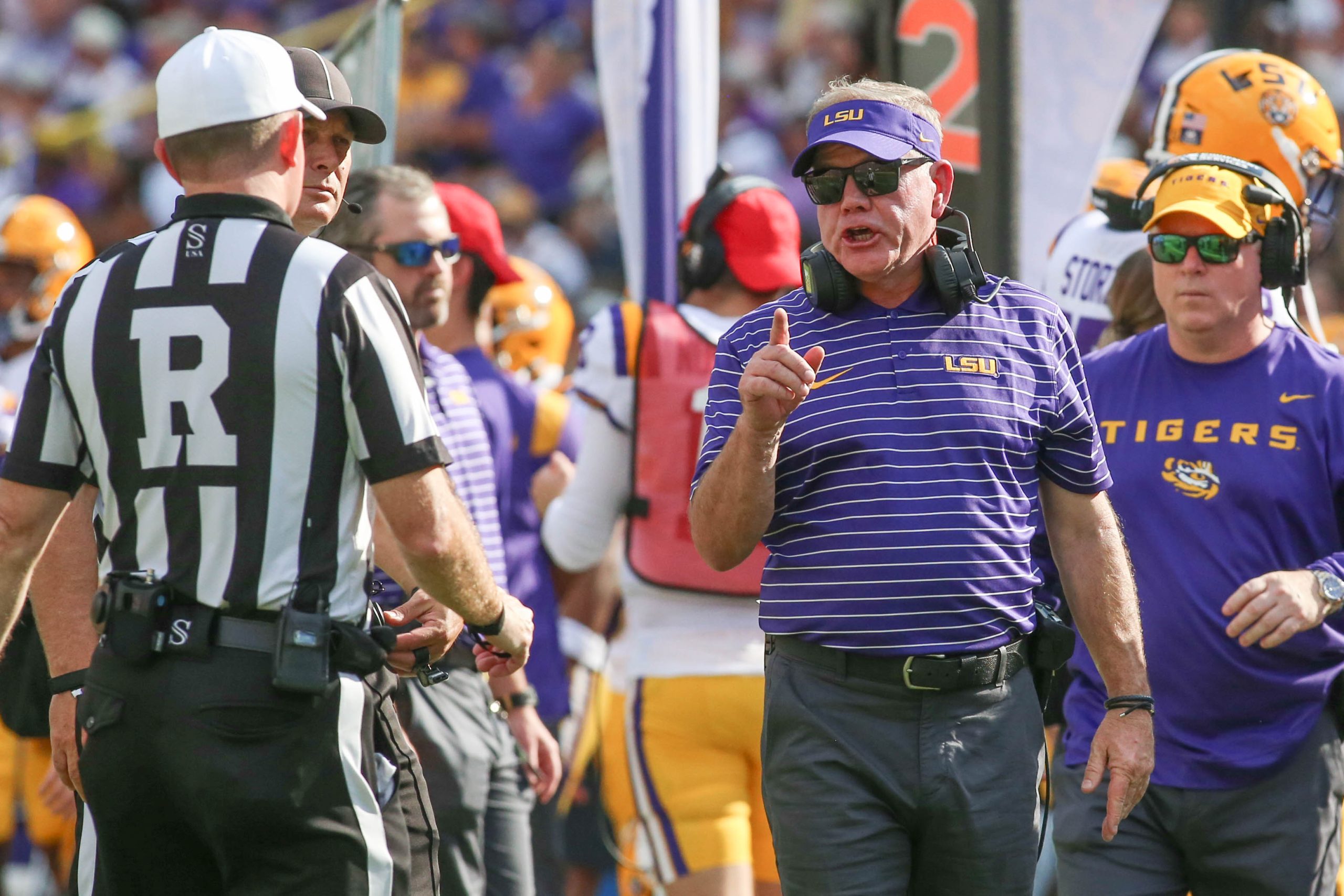 LSU coach Brian Kelly said on Wednesday during his SEC Media Conference Call the Tigers' defense did make progress in the win over previously unbeaten Missouri last week, but he intimated strongly the progress needs to continue.
Kelly also discussed Jayden Daniels and was asked by Scott Rabalais of The Advocate if he had ever coached a quarterback in his career who has performed or played at as high of a level as Daniels is currently playing. Kelly's answer was interesting, to say the least.
Listen to the Kelly's full interview above by clicking the Tiger Rag Audibles link.