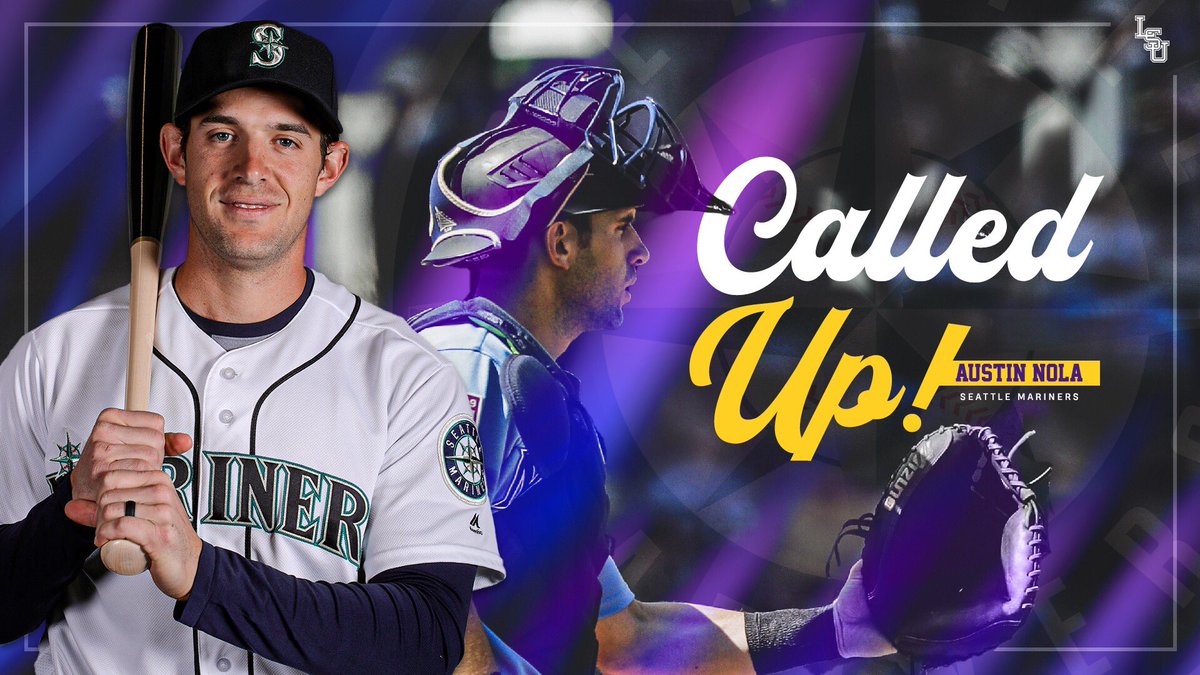 Former LSU infielder Austin Nola had a pretty memorable Fathers Day weekend as he made his Major League debut with the Seattle Mariners and collected his first hit in the Show.
Nola got the start at first base in the Mariners' 6-3 win over the Oakland A's, and he hit 1-for-2 at the plate with a third-inning single that led to him getting around the bases.
In the long road to his debut, Nola played collegiate ball with the Tigers from 2009 through 2012 in which he helped lead LSU to the College World Series his freshman season.
After a memorable four-year career, career with the Tigers, Nola was drafted by the Miami Marlins in the fifth round of the 2012 MLB Draft.
He got called up after batting .327 with seven home runs and 37 RBI's in 55 games with the Tacoma Rainiers, Seattle's Triple-A affiliate.
He is the older brother of National League All-Star and Philadelphia Phillies pitcher Aaron Nola.
Graphic Courtesy of LSU Sports Information