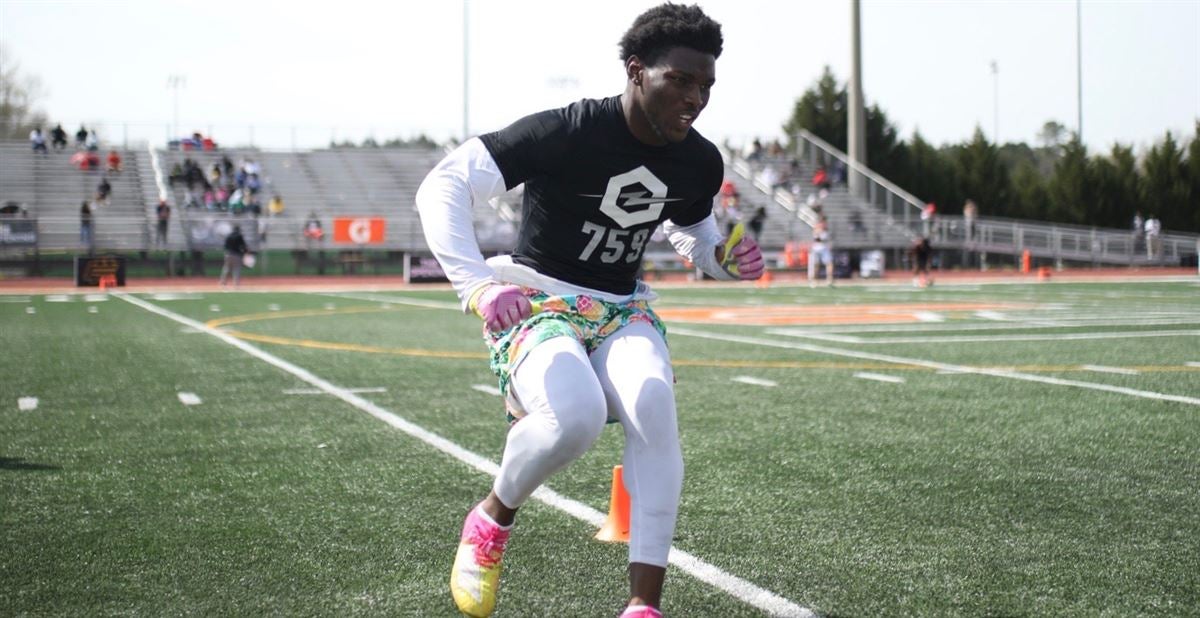 In a move that shocked the recruiting world, Five-star 2020 tight end prospect Arik Gilbert committed to LSU over both Alabama and his home state's flagship of Georgia.
The 6-foot-5, 253-pound prospect ranks as the No. 1 tight end of the 2020 class, according to 247Sports, and he's the No. 2 overall prospect coming out of the state of Georgia.
According to 247Sports, Gilbert made his official visit with LSU during the Florida game earlier this month, and he told the publication that he was "completely done" with the recruitment process.
Gilbert has an 247Sports Composite score of 0.9956, which ranks No. 10 in the country. Before the announcement, most expected him to choose Georgia, with Alabama lingering as a popular second choice.
But when the time came to make a decision with a litany of hats representing Power 5 programs in front of him, he picked the Tigers, a move that, according to reports from the event, even surprised his parents.
The pick-up for LSU only embolden's the program that has seen new life in an offensive scheme that gets virtually everybody the ball.
Orgeron packed the the football operations center with recruits during the Florida game, and it's already beginning to pay dividends.
With another Top 10 game with Auburn arriving in just a few days, it should provide the Tigers with yet another opportunity to secure future talent.
Photo Courtesy of 247Sports