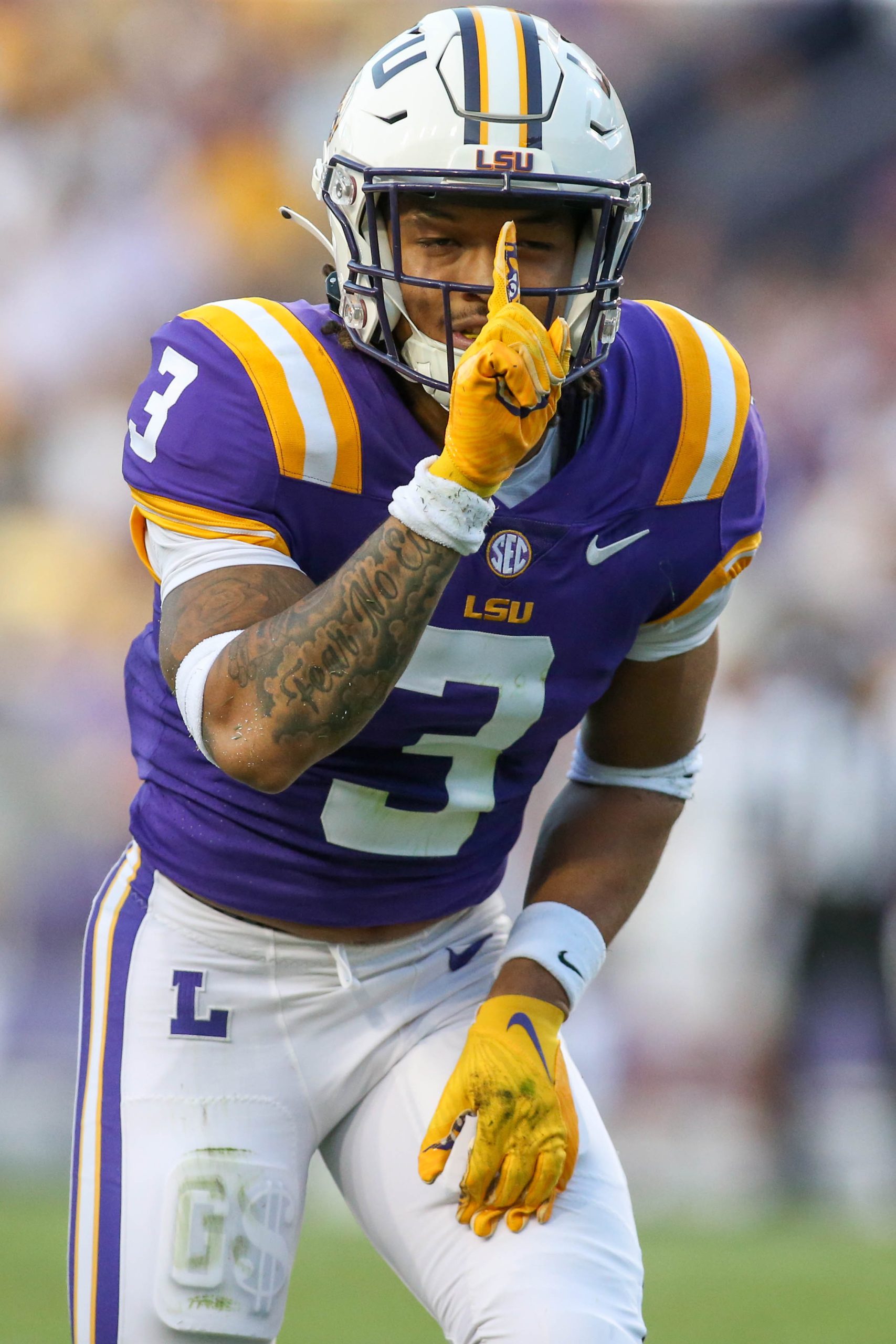 The family of LSU's Greg Brooks Jr. said in a statement Wednesday the graduate student safety missed Saturday's game with Mississippi State after being diagnosed with a large brain tumor that required emergency surgery a day earlier to remove the mass.
The family's statement went on to say doctors were successful in the removal of the mass and they were awaiting the results of a biopsy.
"We are grateful for the work and care of the medical staff helping Greg through these challenges and for the concern and love poured out by so many in the Louisiana, Arkansas and national sports communities," the family wrote. "This means the world to us at this difficult time.
"Greg continues to fight, and we want further clarity on the extent of that battle," the statement continued. "His incredible strength of character gives us confidence, but we also know that he needs our support more than ever. Please keep Greg in your prayers. #Prayfor3.
During Wednesday's SEC coaches teleconference LSU coach Brian Kelly said Brooks, who complained of vertigo in August, incurred a dizzy spell last Wednesday that led to an MRI which detected the tumor.
"We were trying to find out what the symptoms were, and he had another episode," Kelly said. "He had dizziness again on Wednesday of last week. Finally, we said that enough's enough, and we got an MRI and that's when the tumor was located. The vertigo was just a symptom of what was obviously a larger issue."
Kelly was unable to pinpoint a return for Brooks this season.
"It's so hard for me to even know," he said. "There's so many unanswered questions. I don't even know that I could even begin to give you the medical pieces relative to the surgery to even give you an educated answer to that. I saw him in the hospital on Sunday. He's still coming out of heavy sedation, so we weren't able to have a lucid conversation, but I know before he went in, he was pretty clear about playing again this year. But that's Greg Brooks."
In the team's victorious locker room at Mississippi State, Kelly dedicated the game ball to Brooks. The team also raised three fingers in a moment of respect for his No. 3 jersey.
Brooks, one of this year's team captains, returned to his native Louisiana after the former West Jefferson High standout signed and played the first three years of his career at Arkansas.
The 5-foot-10, 187-pound safety was LSU's fifth-leading tackler with 66 stops in 14 games – 13 of which he started. He recorded three tackles for loss for minus-11 yards and his 30-yard interception return helped the Tigers defeat Auburn, 21-17.
Brooks had started in one of two games this season with eight tackles, but Kelly said he was unavailable for the Mississippi State game because of a 'medical emergency' and would be out for this Saturday's home game with Arkansas for the same reason.
For his career Brooks, who started in 45 of 50 games, has 186 tackles with 9 TFLs, 19 passes defensed and 6 interceptions.