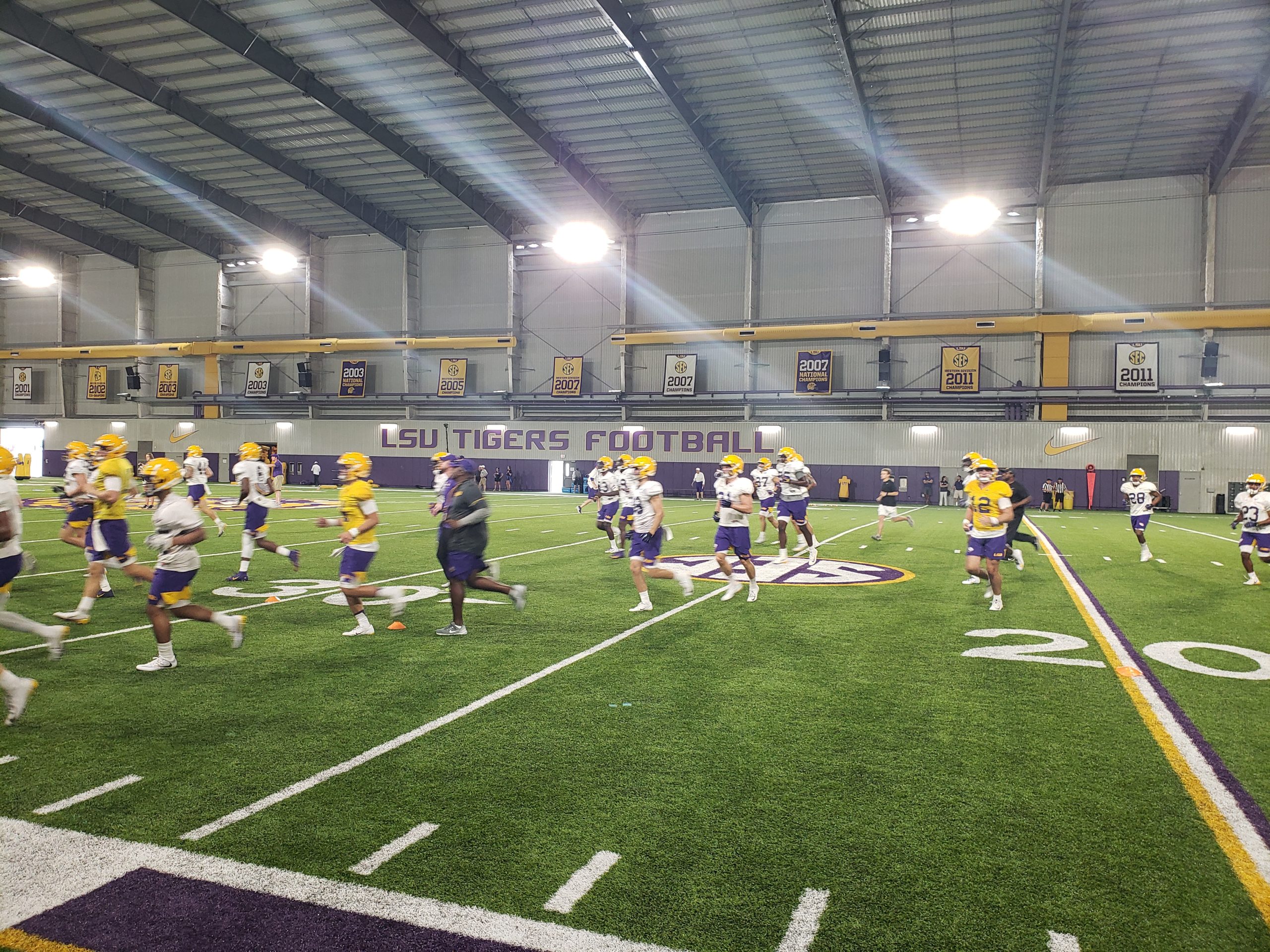 After a day of rest following their second scrimmage of Fall Camp, the Tigers took it easy on Monday, practicing without pads or even helmets.
Freshman nose tackle Siaki "Apu" Ika made his return to practice after missing much of last week with an undisclosed injury.

Also in attendance was offensive guard Chasen Hines, who has been on-and-off all camp while continuing to let his knee heal after he had surgery on it early this year.
His fellow offensive guard and projected starter Damien Lewis remained absent, and it's not clear when he will return.
Cornerback Kristian Fulton also didn't participate after returning to practice last week. He missed much of the first weeks of camp nursing an injury related to the foot he had surgery on in January.