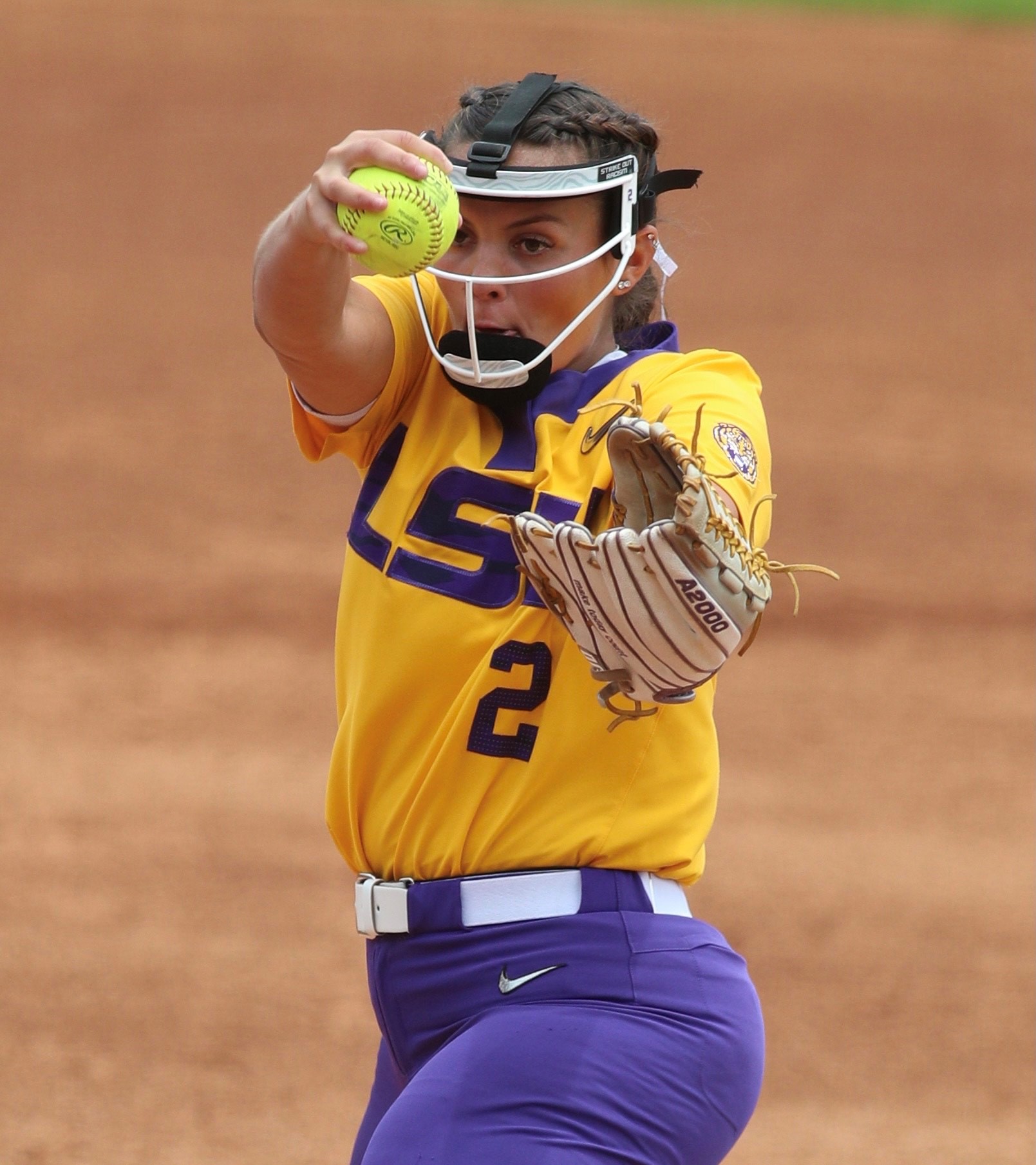 No. 15 LSU had to turn to its ace in a time of need to hold onto a 3-1 victory Tuesday over Louisiana Tech.
The Bulldogs had the tying run on in scoring position and the potential winning run on at first base when the Tigers brought in staff ace Ali Kilponen out of the bullpen to fan Kate Cooper to end the game before a school record crowd of 1,100 at Dr. Billy Bundrick Field.
LSU (11-0), which played its first game away from home, continues its two-game road swing Wednesday with a game at UL-Monroe at 6 p.m.
Freshman Sydney Berzon (4-0) picked up the win in relief of starting pitcher Raelin Chaffin. Kilponen earned her second save of the season.
Berzon worked 2.2 innings in relief, allowing a run on two hits with a walk and three strikeouts. She ran into trouble in the bottom of the seventh after two were out. Bailey Wright singled and pinch-hitter Aleya Hill drew a walk, prompting LSU coach Beth Torina to bring Kilponen in to face Cooper who was 3-for-3 to that point.
Kilponen got Cooper swinging at a 1-2 pitch.
LSU right fielder McKenzie Redoutey had the first multi-homer game of her career, hitting solo homers in the second and sixth inning, giving the Tigers a 1-0 lead in the second and 2-1 lead in the sixth.
The Bulldogs (7-3), who were outhit 9-6 but left 12 runners on base compared to 8 for the Tigers, tied the game at 1-1 fifth Brooke Diaz singled up the middle with two outs to score Sierra Sacco, who turned out to be the last batter Chaffin faced following a walk.
Redoutey homered to right field on a 1-0 pitch off losing pitcher Mary Martinez (3-1) – the fourth pitcher of the game for La. Tech – after she got the first two outs in the sixth. Ali Newland followed with a single and Maci Bergeron drove her in with an RBI-double to right-center.