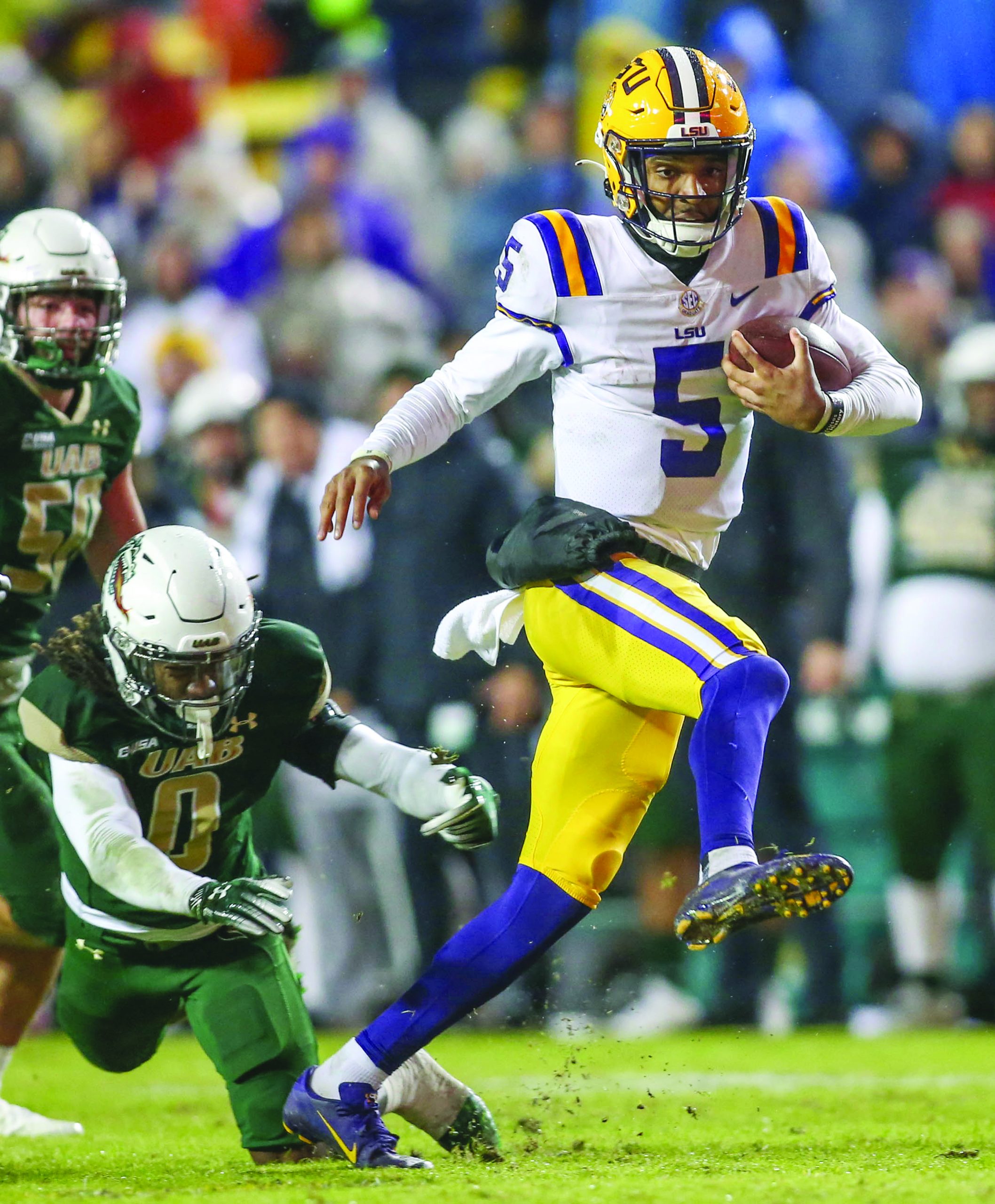 Fifth-year senior quarterback Jayden Daniels is entering his second season with LSU and head coach Brian Kelly has seen growth in his game on the field.
The clear-cut starter for the Tigers, Daniels has been leading the offense throughout the offseason and working to evolviehis game as a premiere passer.
He will lead the No. 5 Tigers against No. 8 Florida State at Camping World Stadium in Orlando on Sunday, Sept. 3 at 6:30 p.m.
"Let's go make a play down the field, and I think that that development in his own mindset, and the way he attacks things is probably where we've seen that growth," Kelly said during his weekly news conference on Monday.
Daniels threw for 2,913 yards and 17 touchdowns last year, which was seventh in the Southeastern Conference. This year, he will be looking to get the ball to preseason All-American Malik Nabers, Brian Thomas Jr., Kyren Lacey, Chris Hilton Jr., sophomore tight end Mason Taylor and transfer wide receiver Aaron Anderson.
"What we've tried to do in that developmental process is like, think of seven on seven. In every throw is 4th down, so you got one chance here, and I think last year, every throw was 1st and 10, so it was checked down," Kelly said.
Despite his successful in 2022, Daniels will have to improve his play and be even better this season. Daniels played his first three years at Arizona State and spread the ball efficiently with his time before the Tigers. In 2019, Daniels had a 149.2 passer rating, and in '20 a 145.7 passer rating.
Daniels threw for 209 yards and two touchdowns in the game against Florida State last year but will have an even tougher challenge against Florida State this time. The Seminoles were second in points allowed and first in total yards allowed in the Atlantic Coast Conference last season.