Posted at 2:55 pm on September 8, 2017
LSU board approves contract for basketball coach Will Wade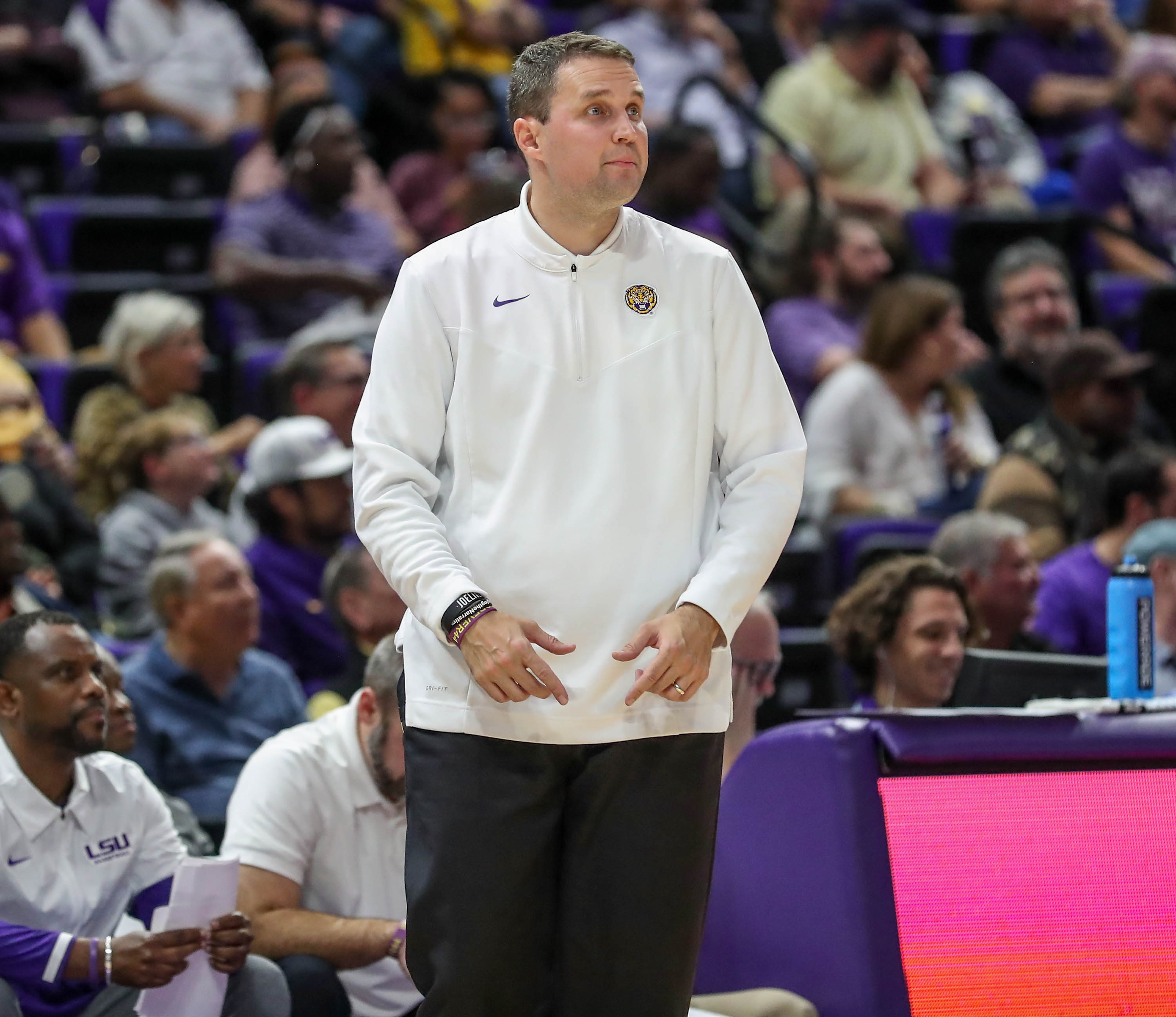 By CODY WORSHAM | Tiger Rag Editor
All the i's are dotted and the t's crossed – the Will Wade era is officially under way.
LSU's board signed off on Wade's six-year, $15 million deal at Friday's Board of Supervisors meeting, welcoming the Tigers' new head basketball coach with glowing praise.
"We're going to make you proud," Wade said. "We're going to build a basketball program that's nationally ranked and nationally relevant, just like our university is. That's our goal, to be a front porch for our university, just as other programs are at the university, and to build something that's nationally relevant for a long time and will stand the test of time."
Wade spoke briefly before the board voted unanimously to approve his deal, which is $1 million more than the university paid Johnny Jones last season, according to the board agenda, and runs through 2023. After Wade's comments, a host of board members welcomed him with ample praise.
"He is very reminiscent of when Dale Brown was brought on," said Stephen Perry. "Dale's energy just became infectious throughout the state. One of the things your personality has brought to this is just a tireless work ethic and energy. It's almost like it's being reborn all over again. We are just excited. We are excited about the results you had, we're excited about your age, that you're so young and have accomplished so much. Stanley (Jacobs) was on the court the first time we beat Kentucky in the early 1960s. We hope you're sitting on the bench next time we do this in hopefully the next year or so. The buzz about you is fantastic."
Board chairman Scott Ballard added his thoughts, as well, saying he loves to tell the story of Wade being on the road recruiting during the birth of his daughter shortly after LSU hired him – particularly to his own wife, "to make me look better," Ballard laughed. The chairman noted he understands expectations need to be tempered for the program early.
"We know this year will be x's and o's, and you'll have to pull some things out of your hat — which we think we will," Ballard said. "But we know you're building a foundation."
Jacobs, a former player, questioned Wade on the team's schedule, noting his senior year, the team played Duke, North Carolina, and Louisville during Christmas break. Wade said he wants to build the program to that point, but not put his team in a position it's not ready for.
"We want to play the best," he said. "When we get our program to a point where we can compete with those guys and play with those guys, we will do that. We're not ducking anybody. To be nationally relevant and nationally ranked, you have to go after them. As we sit here today, our program isn't quite in a position where we want to do that and set ourselves up for failure."
"This can be a basketball school," Jacobs said. "Dale proved it, and I know you will as well."
Board member Bobby Yarborough joined the praise party, relating a conversation he had with the mother of a team manager.
"She was going on and on about how you had transformed her son in so many positive ways," Yarborough said.  "She couldn't believe when he said, 'Mom, I'm up at 5 a.m. every morning to go out with the team at 5:30 or 6 o clock.' She said, 'Who is this telling me this? You've never woken up at that time.' He just went on and on to his mother about you. That tells me everything, when you have moms out there telling you you're transforming even the managers on the team."
(Visited 297 times, 1 visits today)
The following two tabs change content below.
Cody Worsham has been the editor of Tiger Rag since 2012. He covers LSU football and basketball and is a graduate of the LSU Manship School of Journalism.
Latest posts by Cody Worsham (see all)