By CODY WORSHAM
Tiger Rag Editor
It's difficult to do anything 52 times in a row.
It doesn't matter if the task is easy or difficult. Simple or complex. Entertaining or dull. Sustaining almost any kind of effort that requires conscious thought 52 consecutive iterations is not for the feint of heart.
If the task is easy – say, writing your name, counting by twos, or predicting what play LSU will run on third and inches (toss dive, or I'll buy you a beer) – repetition at that frequency almost always engenders boredom. Mundanity is no laughing matter. It's why teachers punish talkative students by forcing them to write, "I will not talk in class" dozens of times on a chalkboard.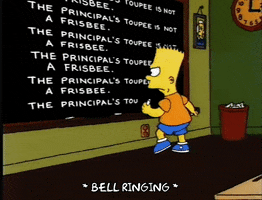 If the task is difficult, the obvious obstacle to overcome is fatigue. Go ahead. Crank out 52 push-ups right now. Without stopping. I'm talking back straight, chest touching a balled up fist placed on the floor, legitimate Marine-approved push-ups. If you can even physically do them (I can't), by the time you finish, you'll be too tired to hold up this magazine.
Point is, no matter how easy or difficult a thing is, to do it 52 straight times is a monumental task.
And when that thing is winning college football games – a task harder than probably any you or I have endeavored to attempt in our professional careers – it's not just monumental. It's exceptionally and historically and uniquely monumental.
That's exactly what LSU has done, however, winning 52 consecutive regular season non-conference contests, a streak that predates Les Miles. The last time the Tigers failed to vanquish a non-SEC foe in a non-bowl matchup was in the 2002 season opener, a 26-8 loss to Virginia Tech, over which I'm sure Nick Saban is still losing sleep at night.
Those 52 games are a record LSU keeps breaking with each win, having long since surpassed Kansas State's previous mark of 39 straight.
Les Miles' teams have accounted for 42 of those wins, which itself would best the previous mark. If you were to simply have wagered $10 on the money line for LSU of the first of those wins, and gambled the resulting profit in each subsequent Tiger victory, you'd have enough money to buy Tiger Stadium, paint the turf purple, and re-sod it with green Bermuda after you'd pissed off every LSU fan from Baton Rouge to Bangladesh. And you'd still have plenty left over for the luxuries of life most could never dream of affording – like a bottle of water from the LSU concessions.
Some of those wins, like Wisconsin two years ago, TCU in 2013, Oregon in 2011, or Arizona State in 2005, were hard-fought battles that required good fortune, great coaching, and exceptional execution. Others, like Eastern Michigan last year, New Mexico State the year before, and just about any non-SEC game in Tiger Stadium, were snooze-fests whose tickets couldn't be scalped for cheap enough and whose results were never in doubt. And still others, like the comeback against Troy in 2008, were near-disasters.
There were even wins over Tulane! (Remember them?)
No matter how you cut them, though, LSU's 52 wins on the run constitute a phenomenal accomplishment, and one that all too often gets overlooked. That's because, of course, it's a bit of a niche stat. "Regular season non-conference:" that's two filters on a team's schedule, and the two least critical filters.
I'm sure LSU fans would swap those 52 wins for Alabama's four national titles in that span.
But comparing titles to RSNC (even typing it 52 times would be too tough for this writer) wins is like comparing gold medals to push ups. Just because winning first place at the Olympics is the pinnacle of physical activity doesn't mean sneaking in a few body-weight lifts in your office between meetings isn't a worthwhile accomplishment.
For a program to win that many games on the fly is a task worth celebrating, even if only a little, when the Bammers aren't watching.
Just think about how much has changed since 2002. Leonard Fournette wasn't wearing number 7. He was 7, as in years old. Brandon Harris was 6. Katrina was just the front for a 1980s pop group, and Rita was just one of the girls in Mambo #5. Tiger Woods had a functional back. Michael Phelps had zero gold medals. Nick Saban was beloved in all of Baton Rouge. Barack Obama was in the Illinois State Senate. And Donald Trump was just some obnoxious rich dude with terrible hair who had no shot of ever being elected President.
Okay, so maybe not everything was different.
The good news for Tiger fans is that the record should extend into at least 2018. If LSU navigates its way through Lambeau and knocks off Wisconsin on Saturday, the rest of the 2016 slate is a breeze — Jacksonville State, Southern Miss, South Alabama — and 2017 doesn't look much tougher, with BYU, Chatanooga, Syracuse, Troy, and Scooba Tech on deck. (The last one was just a test to see if you were still paying attention. See, even reading these schools' names over and over again is no walk in the park.)
The opener against Miami in 2018 might be the next real threat to LSU's record, which will have extended to 60 by then, should it hold. The 2019 opener at Texas could also be tasty, as would the return match in Tiger Stadium to kick off 2020. There's also a home-and-home with UCLA beginning in 2021 at the Rose Bowl and ending in 2024 at Tiger Stadium, as well as a 2026 return to Arizona State and a 2029 hosting of the Sun Devils.
That's right, LSU already has non-conference games scheduled for 2029. Just imagine the possibilities: keep betting that money line on the Tigers in RSNC games, and you could amass millions of dollars. You could fly to the game in a helicopter. You could sit in a suite you own. And maybe, just maybe, you could afford a bottle of water in Tiger Stadium.